Ideas on this pony's breed?
---
He is 13.1 hh and about 750-800 lbs. VERY stocky, and he is also gaited.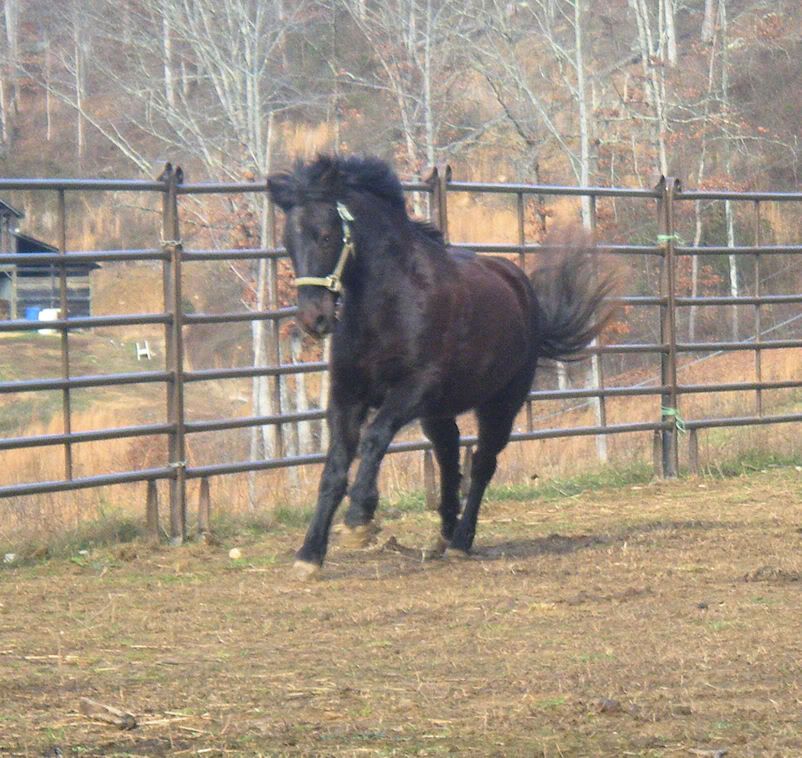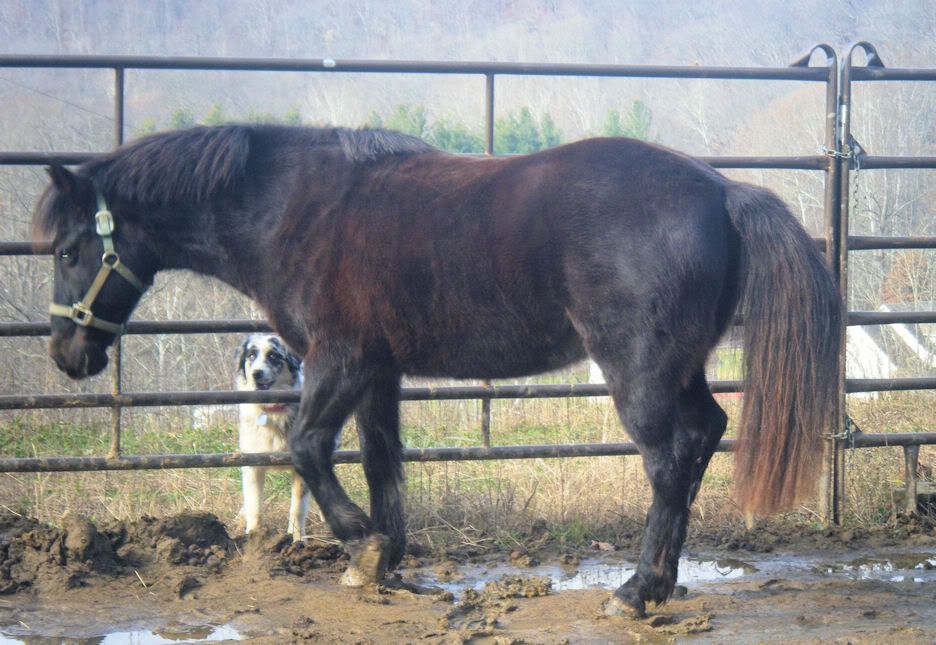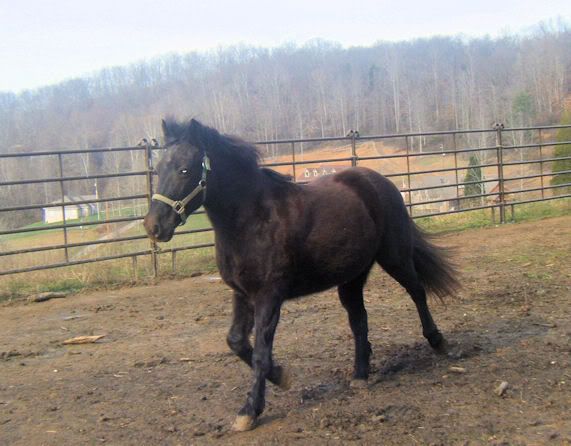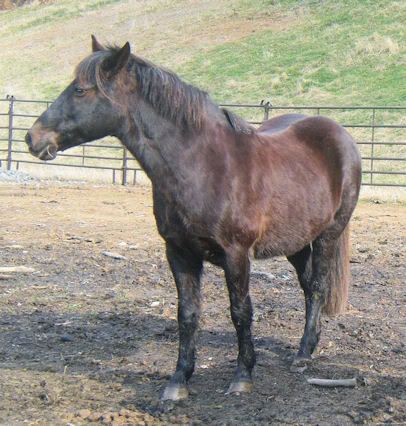 Is "cute" a breed? Hehe I have no idea but I had to say I think he is just adorable. Love the first pic. :)
---
Blue Eyed BLY~ 2/3/03
Calico Sonny Stockman x She's On Cloud Nine
I'm not sure but he's sure cute! Maybe some welsh in there with some TW?
---
Dana
Riverside, CA
He came from a well known POA breeder originally, but his 2nd owner and the lady I bought him from, said they said he wasn't a POA. She said she felt he probably was, but they didn't want people to be aware their top stud threw solids and so they claimed he wasn't a POA. I don't think he looks like one myself.
If I had to guess I'd say a tiny MFT or a MFT cross that gaits...unless POAs gait. Don't know that breed.
POA's don't gait. He also doesn't really look like one to me...

Maybe an Icelandic cross or something?
He's sure adorable!
---
Fabio - 13 year old Arabian/Lipizzan gelding

~
Rest peacefully, Lacey.

he does kind of look like this KMH. He is just stockier.
And this Iclandic as looks a great deal like him
---
Last edited by deineria; 12-06-2009 at

10:07 AM

.
He does look like the Icelandic in that picture. I confess I don't know my pony breeds well at all, in fact I'll probably be posting a picture of my son's pony to have you all take a guess at. I don't know much about Icelandics, other than I have always seen them to be very heavy in the mane/tail/feathers department, which your pony doesn't seem to be so much, and also very heavy skelatal frame which your pony does seem to have. What is his gaiting movement like? More of a walk gait or trot gait, or more pacing, racking? I am guessing that's what the third picture you have posted of him is.
islandic ? maybe dales or fell cross, he looks european though
---
Keep your feet on the ground when your head's in the clouds.