I know Icelandics have two gaits, but I haven't noted his enough to know if they line up well because we've had him in the round pen and stalled - trying to hide him from my son until Christmas, as he is a gift. He mostly just hangs out eating hay when he is in the round pen.
I agree, def. european based breed, I believe.
hmm.. some parts of him look icelandic while other do not. His head is very un-icelandic like and there's also something I can't put my finger on. He's a little short for an icy aswell, my mare was
very
short for an icy and she was about 13 hands. So I'd guess and icy cross. If you can get pics of his gates I'd probably be able to help some more
He is about 800lbs and 13.1 hh, but I am glad someone from the area commented because you would def. know. I'm not sure I've ever
seen an Icelandic in person. I will try to get pics of his gaites, too.
My vote would be for Icelandic cross, he sure looks like one to me.
If he's gaited he could also be almost any pony crossed with a small TWH, RMH, MFT, of SSH. I have seen some that are small and stocky like htat. All my SSHs are on the shorter side and pretty stocky. I guess seeing his gait would be the most telling thing.
These are from his former owner that she sent me just today.
These are when he was 5-6 years old and in his summer coat, so it might be easier to tell more about him.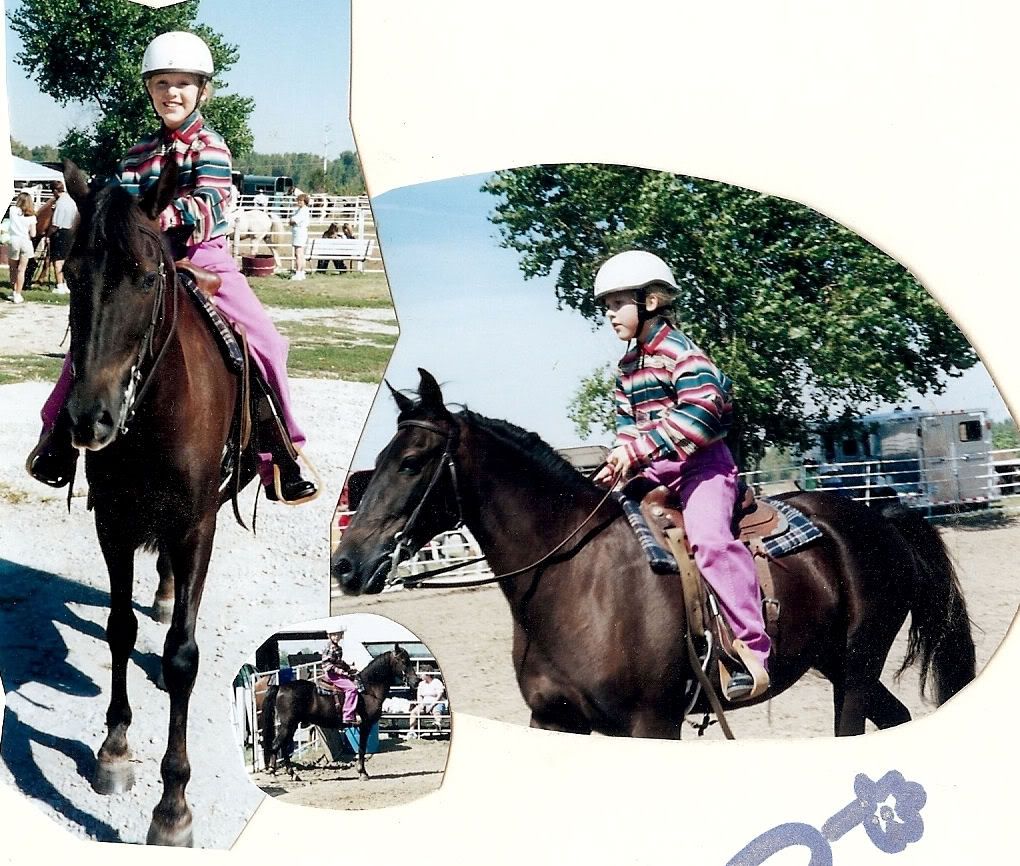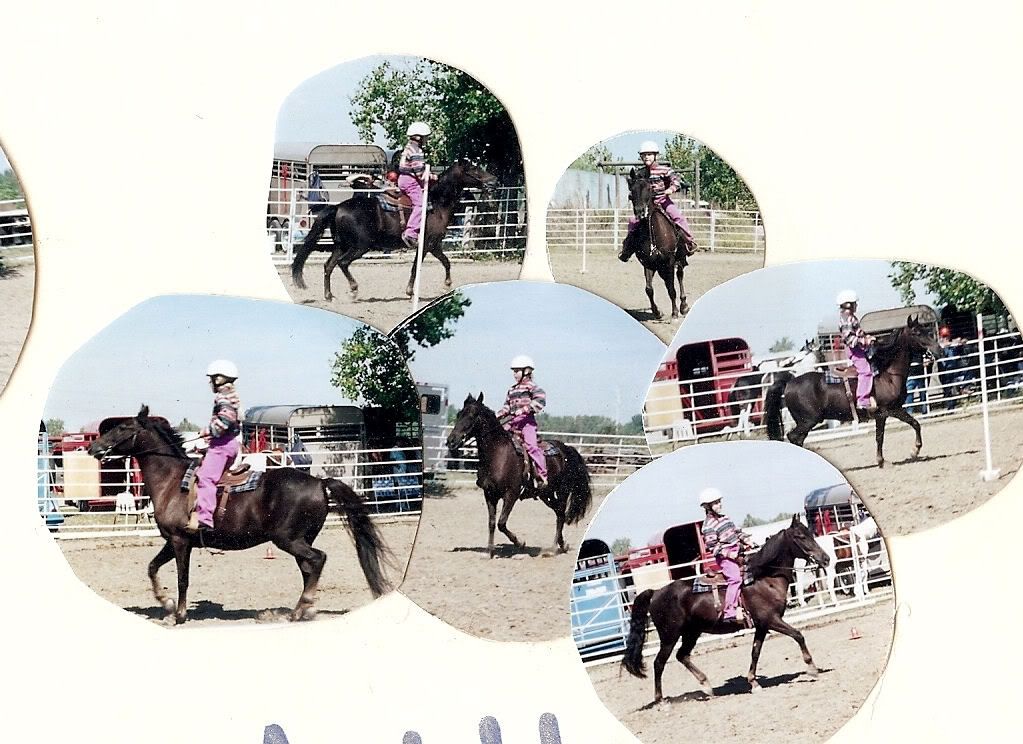 of course, they are scans, to they aren't the easiest to see
Not so sure its an Icelandic. While I was at the Horse World Expo this weekend, they had one sort of on exhibit, and she did not look like your pony at all, I would say yours may be a TB or cross, or something along those lines. I def dont see any Icelandic in him.
Could be a gaited Morgan but are you sure he is gaited? None of his pictures show anything but a trot.
Yeah, all I'm seeing from those pictures is a trot. But it doesn't necessarily mean that he isn't gaited. Most if not all gaited horses can and do trot if they arn't taught properly or get lazy. If the individual riding them doesnt know how to ride them correctly they will trot. Could you possibly get a video of the gait? Is it like a tolt? A stepping pace? Rack?
He may just be a smaller TWH...that was my first guess. I don't really see Icelandic or MFT, and a lot of those breeds (TWHs included) often (not always) loose their gait with the first out cross.
---
RH Queen O Anywhere "Sydney"
2009 Sugarbush draft