Let me see your appaloosas!
---
I just bought my own horse. Hes an appy, and a sweetheart. I'll upload pictures tomarrow of him to show off.
---
Bailey's Mountain
6 year old tb
---
Bailey's Mountain
6 year old tb
Congrats! Can't wait to see photos, I love appies! I don't have any Appies, as in the breed, but do have some appies, as in the color.
Spin (VFG El Arlequin) 33" AMHA/AMHR/FBR mini stallion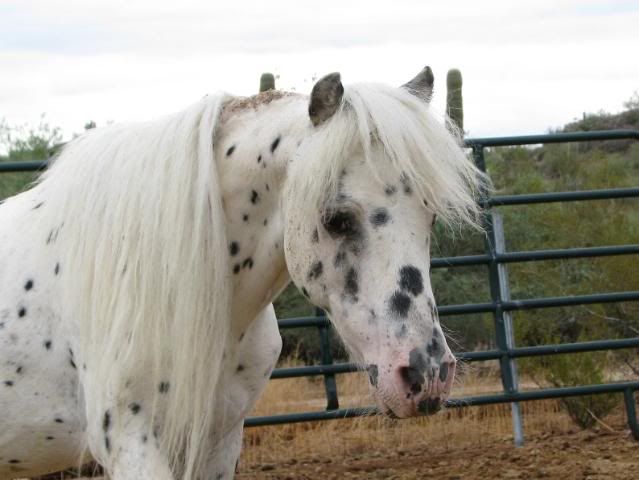 Chianti (C.J. Cameo's Royal Chianti) 34" AMHR/FBR mini stallion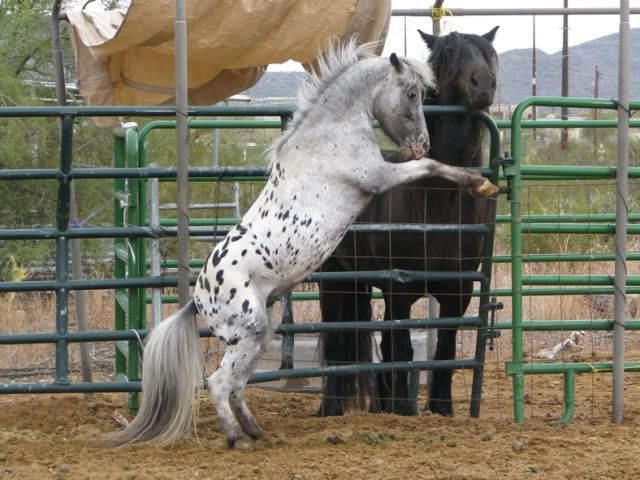 Sage (Mini Magic's Sugar Baby) 37" AMHR mini mare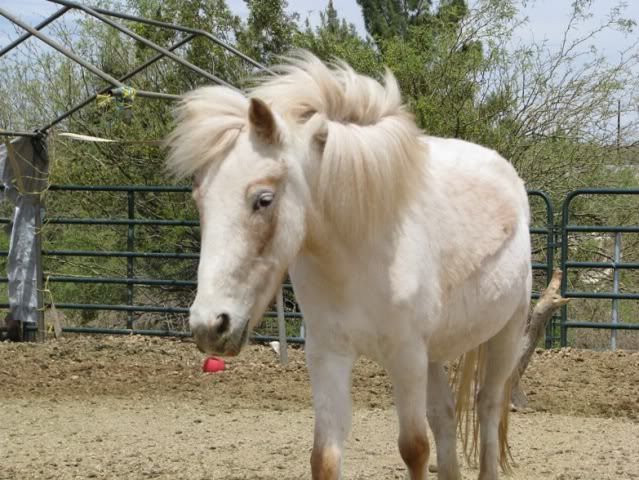 and Shakespeare (CheyAuts ToBe Or Not ToBe) AMHR/FBR mini colt. He has characteristics and I can see white hairs coming in his coat. His dam is Sage and his sire is Spin
Here are two I used to own, now owned by friends.
Confetti (Lot-A-Dot Queen), 37" AMHR mini mare
And Skylar (Tough Rockets Tiger), 3 y/o POA gelding
so cute. My boy is more of the bay and white.
---
Bailey's Mountain
6 year old tb
Green Broke
Join Date: Aug 2009
Location: Vancouver, British Columbia
Posts: 2,808
• Horses:
2
Oh my gosh I love Spin and Skylar
I don't have an appy myself, but this lady used to board hers at my barn. He was acctually a horrible horse and everyone hated him. He caused SO many problems and lots of fights (but he was cute
)
Rain Dancer.jpg
i love appies i have an appy mare named penny lane shines and shes on all breed pedigree yall i also have a gelding but i dont realy know if hes all appy hes not registared and his name is Sir. Doplin i love then both and i hope to breed penny some day and have an appy babby :)
heres our OLD OLD OLD appy mix mare, yes she is skinny I know. Keep in mind she is 36 years old.