lets create a horse colour chart.
---
Ok, when I was growing up I had horse books that talked about horse colours: Black, Bay, Chestnut (light and dark), grey (dappled and fleabitten), white, dun, piebald, palamino, skewbald and roan (blue and red). Nowadays I am just not keeping up with all the new colours and their names. Could you guys post pics of your cremello's, duns, dunskins, buckskins, perlino, grullo, and I know there are more colours which I don't know the names of. I want to see all the pretty colours PLEASE!
Rocky the chocolate palomino/silver dapple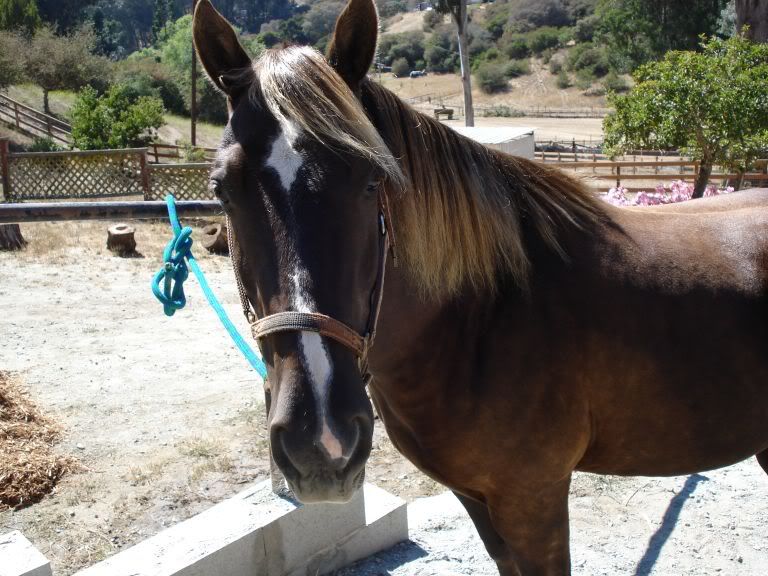 Oh and can I put up two? Here's Buddy the red dun: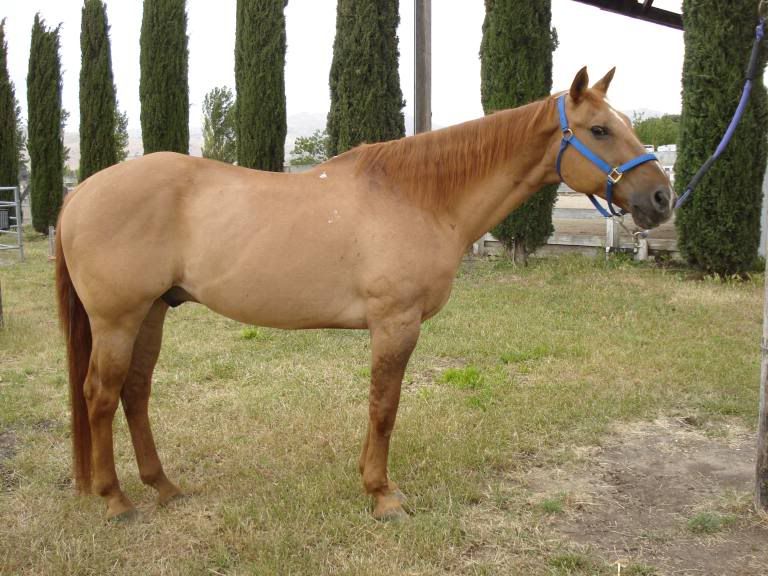 I would say an overo palomino (paint or pinto).
---
I'm not arguing with you, I'm just explaining why I'm right.

Nothing sucks more than that moment during an argument when you realize you're wrong.

It's not always what you say but what they hear.

I dunno if you wanted fleabitten gray too but Lacey is fleabitten gray with a "bloody shoulder" -
And this little guy (not my horse but I work with him during the summer) is varnish roan.
I don't like white/gray horses or anything.
---
Fabio - 13 year old Arabian/Lipizzan gelding

~
Rest peacefully, Lacey.

Here's a buckskin!
---
"The times when you have seen only one set of footprints in the sand, is when I carried you..."
Started
Join Date: Aug 2009
Location: In the barn whenever possible.
Posts: 1,910
• Horses:
2
Lyric is a Palomino...or I hope she sheds her baby hair into one, lol.
Her mother was a grey.
I guess Lillie is a Dun.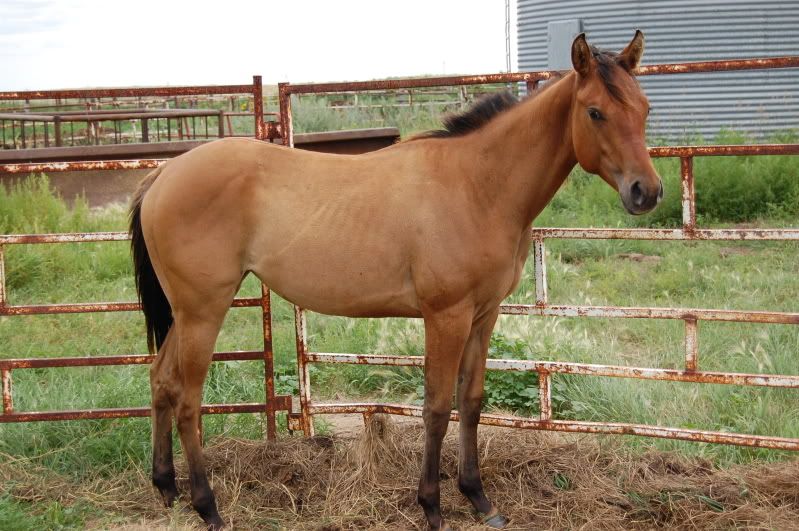 Her Mother was a dun.
Her Dad was a buckskin
And Calamity is a Bay Roan.
F5 is a Bay.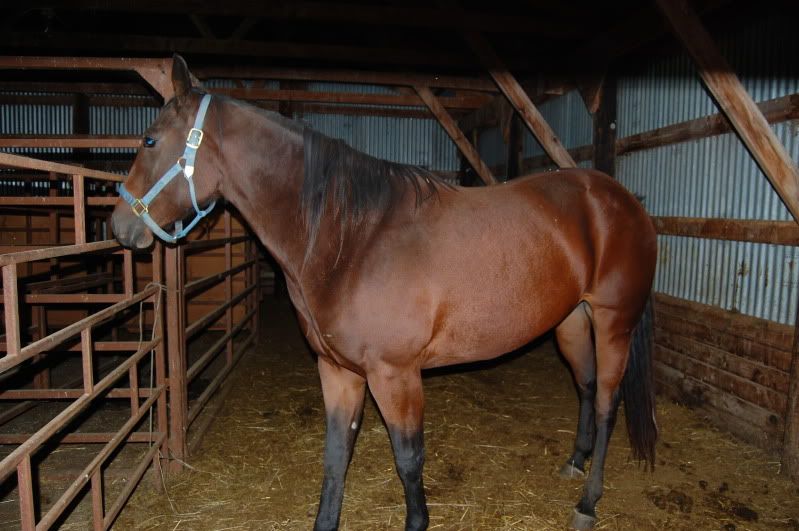 ---
"Riding a horse is not a gentle hobby, to be picked up and laid down like a game of solitaire. It is a grand passion. It seizes a person whole and, once it has done so, he will have to accept that his life will be radically changed." -Ralph Waldo Emerson
Java is a dun (excuse the back leg crookedness - we had just finished a showmanship pivot).
---
~~~~~~~~~~~~~~~~~~~~~~~~~~~~~~