Lets see some DUNS!!!!
---
I thought Id post a pitcture of my APHA mareI used to lease. She looks bay, but is actually a registered zebra dun!
ALSO: Lets see some pictures of your dun horses
Heres Impresively wild AKA: Moriah.
Ps. I wish I would have gotten a picture of her dorsal stripe to prove that she was a zebra dun.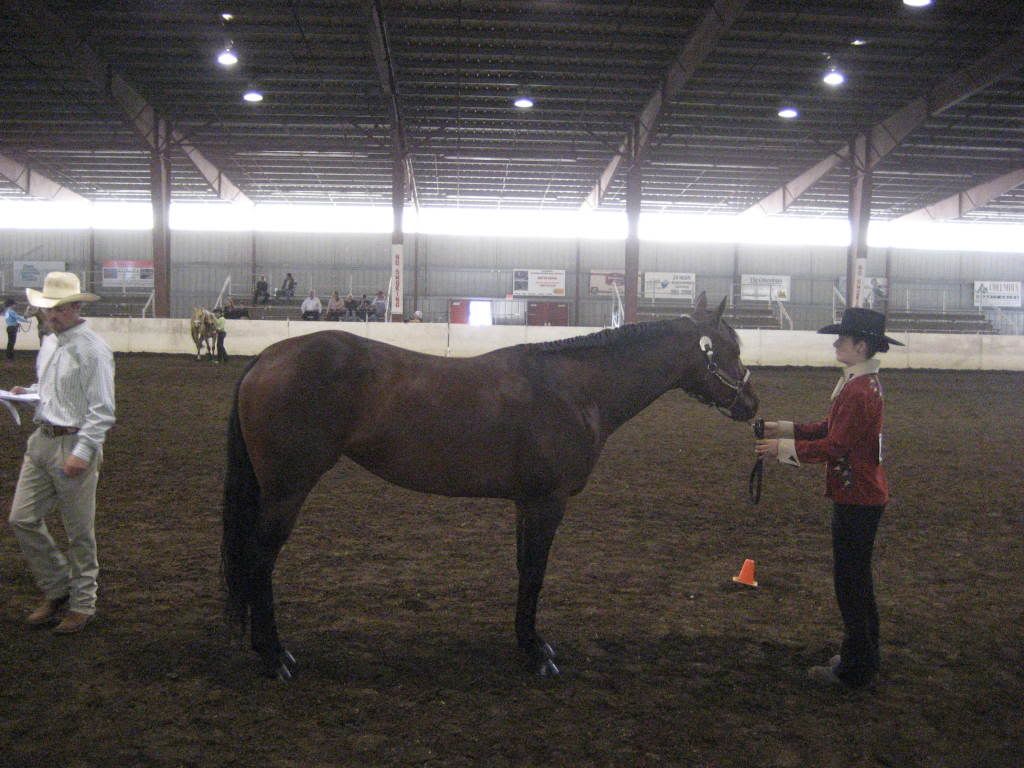 This was at Mos first show!
It was a 4h show
This is Thunder 14.3hh mustang gelding who will turn 3 in April
shermanismybaby3006 - I recognize the arena those photos were taken in! Is that the Clark County Fairgrounds in Ridgefield?
This photo is of Rose and I. Rose is a beautiful Kiger Mustang mare owned by a friend.
ooh rose is so pretty! thunder is half kiger. you're in hillsboro? that's cool, im in portland, canby area
HAH yep!
That was pre fair I believe. Greenhorse at the clark county fairgrounds.
I live in the orchards area close to battleground.
The baby at my barn was born Red Dun but is turning Grulla. Don't have any pictures of her now but here she is a day old:
By the way the date on his camera is wrong. Shes an 08 baby.
I love duns, always wanted one.
This is a mare I sometimes ride at squad trainings, Trixie. Not sure if she's a dun, but close enough!
Shes awesome to ride, super fast and such a good games horse.
---
You guys have such pretty duns!
Yes, I'm from the Hillsboro area. Lived in this area all of my life and always loved it...not so sure about this weather we've had though! :)
Free Sprtd, your horse looks very "Kiger"! Looks quite a bit like another Kiger we have here. Very cute horse you have!
Everyone's horses are beautiful...thanks for sharing your photos. Here's another of Rose:
Wow, Moriah is dark for a dun! But I think I can see it in her face... the way some super dark smutty buckskins look bay until you look at their faces... (I see a lot of minis like that).
I LOVE duns. Only have one. She is silver buckskin dun (Ee Aa Zn Crn)
HRK Kates Chocolat Creme de Coco, aka Cocoa, 32" AMHA/AMHR mare. She has many colors.... depending on the season and shaved or not...