Lets see some PAINT horses!
---
I know you've all probably had a million of these.. but how could i resist :)
Would love to see some paint horses, not pintos, paints.. mm!
can add mine a bit later on
i'm excited guys
---
I never get tired of showing off "my" Paint friends
pics posted with permission of course. First is Sapphire, then her two fillies Lakota (solid), Bella, then Bonnie (solid cremello), then her fillies Cheyenne on the left and Tequila on the right, and last but not least Apache, he's Tequila and Bella's daddy.
---
Being horseless is the pits!!
---
Horses are proof that God love's us and wants us to be happy!
Beautiful, lovely pictures!
Showing
Join Date: Jun 2011
Location: Cariboo, British Columbia
Posts: 11,776
• Horses:
3
I just wanted to show this off......Vanilla Bean did the picture for me
That a beautiful pic, waresbear!! JustAwesome I love the pic in your avatar, very pretty horse.
---
Being horseless is the pits!!
All Paints, all mares
Lady, Mandy, Angel and Cinnamon
Lady, Angel, Cinnamon, and Mandy
---
On the sixth day, God created the Quarter Horse.
On the seventh day, he Painted the good ones.
Ayla
---
Ayla is my paint baby. she will be a yearling next month. My first pony was a paint, i fell in love and have loved them ever since. they are my fav.
her showname is crimsons painted puzzle piece.
---
God created Quarter Horses, then he Painted the good ones! ;)
This is Sweetheart, my 8 year old pregnant mare. :)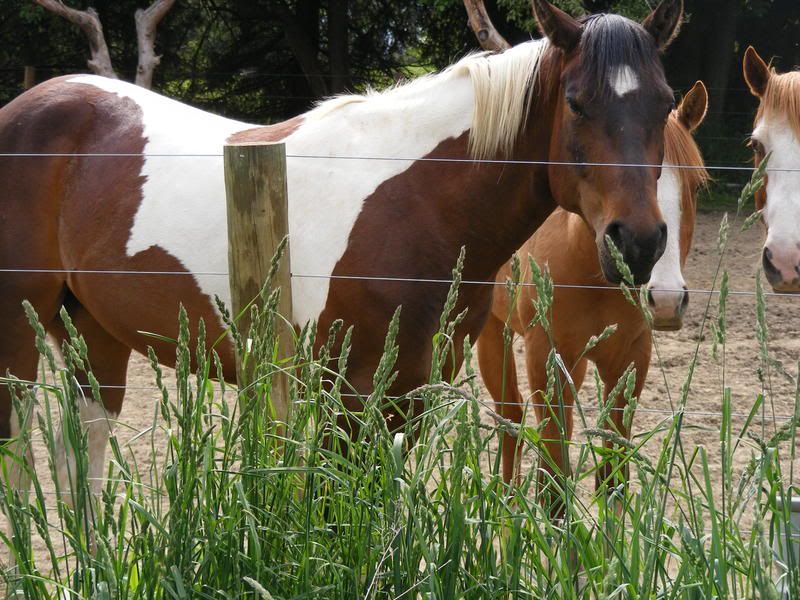 And I just joined, so this is my first post! :)