OH I will play.....
Patsy has only one spot and it's kind of unique...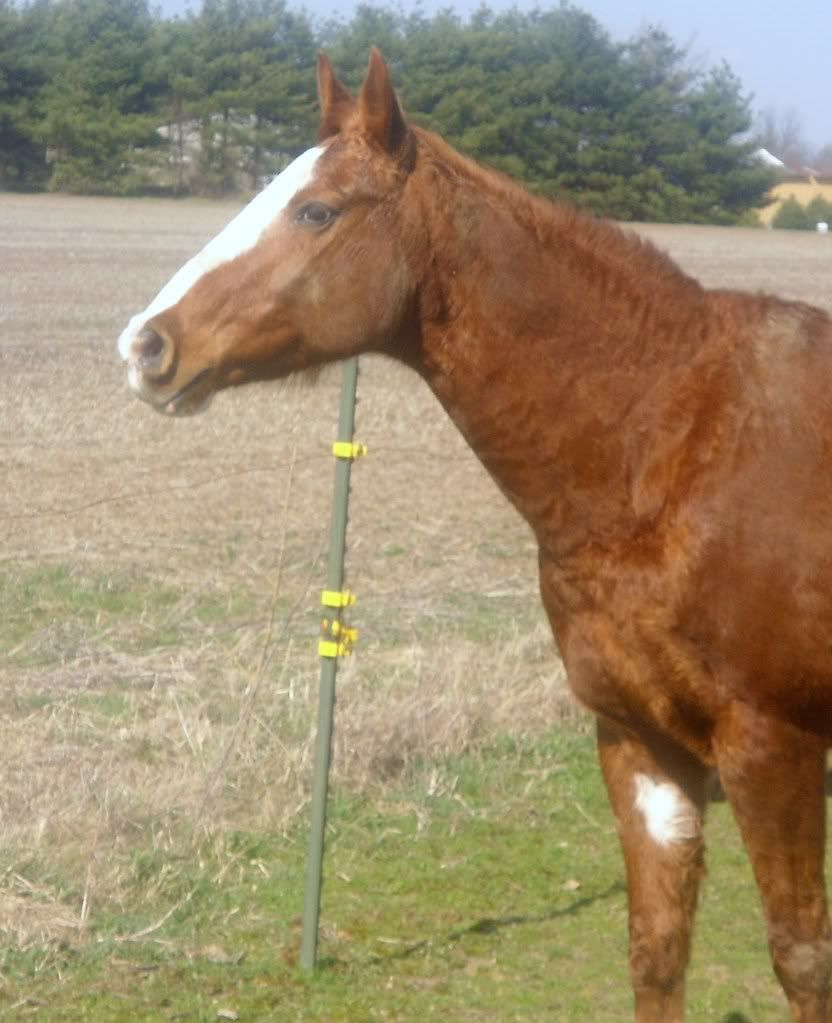 Sasha has a running horse marking, can you find it?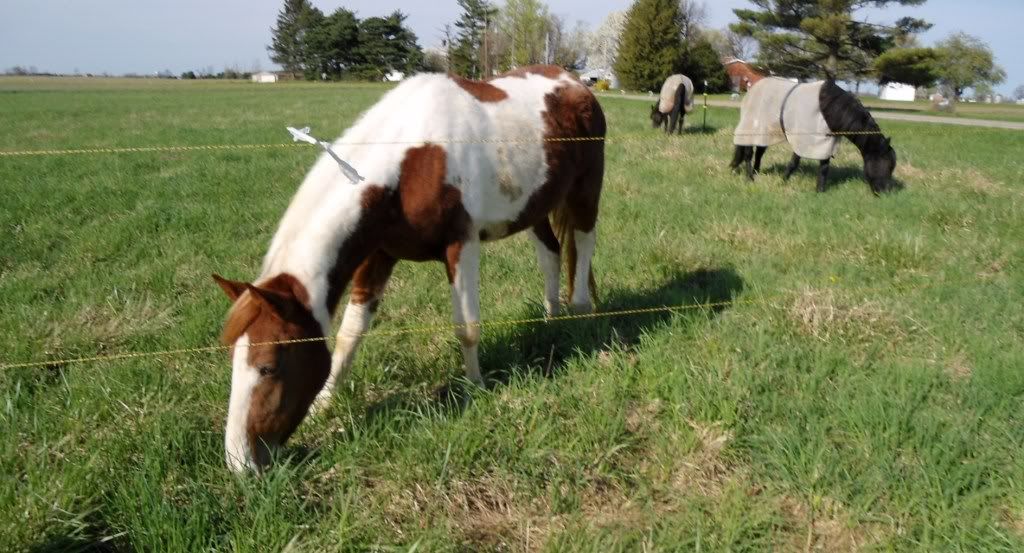 ---
Horses are proof that God love's us and wants us to be happy!
Well, I am new here as I just bought a horse Sunday after a 10 year layoff from riding. His barn name is "Wowie",,,think we have to work on that
Welcome to the forum & back to the horse world.
My new baby. I won't get him till august
*Kicks it till she gets it to work*

---
EQUUS KEEPUS BROKUS
---
Last edited by Drifting; 03-28-2012 at

08:22 AM

.
Quote:
Welcome to the forum & back to the horse world.
Thanks!
These are my Missouri Fox Trotting Pony mares. Oreo is the black and white and she is the mother to Ruby, the bay and white.
Oh where to start. This is Molly, I got her as a spoiled un halterbroke 3 year old. Turned into an awesome little horse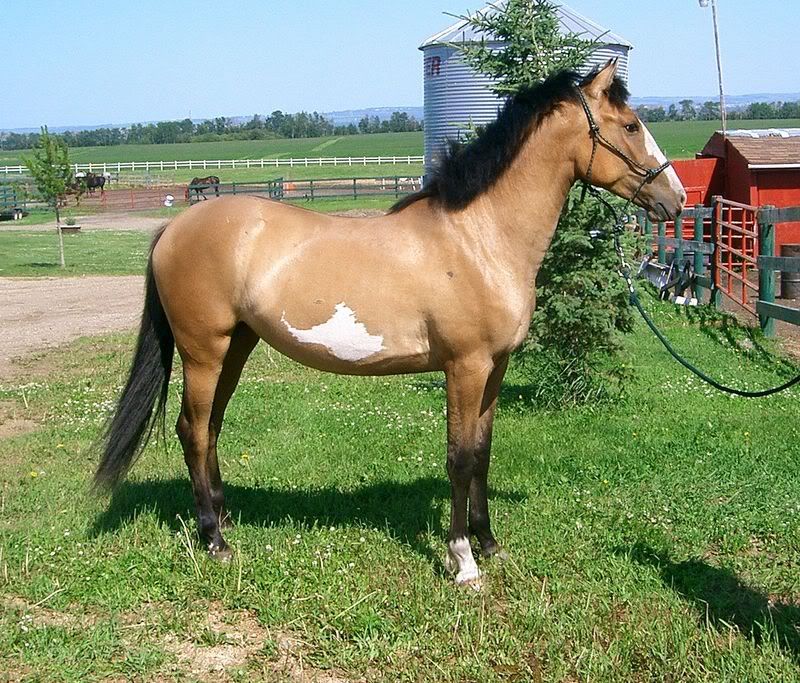 Then Guido, sold him as a 3 year old. Selle Francaise x.Definately a mans horse
This is Buttons, an auction rescue with ATTITUDE.
Bubbles. Registered appy, watched him sell to the meat buyer and couldn't let him go. Now my barn owners saddle horse
Trained
Join Date: Sep 2011
Location: Hour and a Half from Town!
Posts: 6,324
• Horses:
2
Rosie, my kids first pony. She's moved on to a new home. First paint horse I've ever owned, part Appy I think also but WHO KNOWS!
Her new horse Cowboy. Really not sure WHAT he is, his spots are way different than a flea bitten grey. Much larger and darker grey. Any idears?
I know he's just a faded grey, but the mane, different spots, and knees makes me think??
FYI he had a bath the day before, ugh. He's a mud magnet.
---
You can get a lot further with a ladder than you can with crutches!!
What do you mean what do I mean?
---
Last edited by FlyGap; 03-28-2012 at

12:08 PM

.