Lets see those Blue Roans
---
My girl, Blue Moon Ripple is a 7 yr old QH... As you can see by her color, she is truly a Blue Roan, she has black legs, mane and tail and the rest of her is Blue. No brown at all.
She looks STUNNING in that halter!!! My goodness! -drools-
---
"I was eight years old, and I've never forgotten her face when she told me about watching you ride. She told me she saw you, and your horse was dancing in the moonlight."
-- A.C. Crispin's "Sylvester"
Shes sooo pretty!!!
---
Live to ride. Ride to live.
B-E-A-U-T-I-F-U-L!! P.S. L-O-V-E the halter!
---
"every horse deserves at least once in their life to be loved by a little girl"
<3
I love roans! My only true roan (aka not appy or sabino roaning) just happens to be a blue (aka black) roan :)
This is my mini gelding, TCM Midnight Blues. His color changes depending on the season and wether or not he's shaved, so here's a bunch of photos :)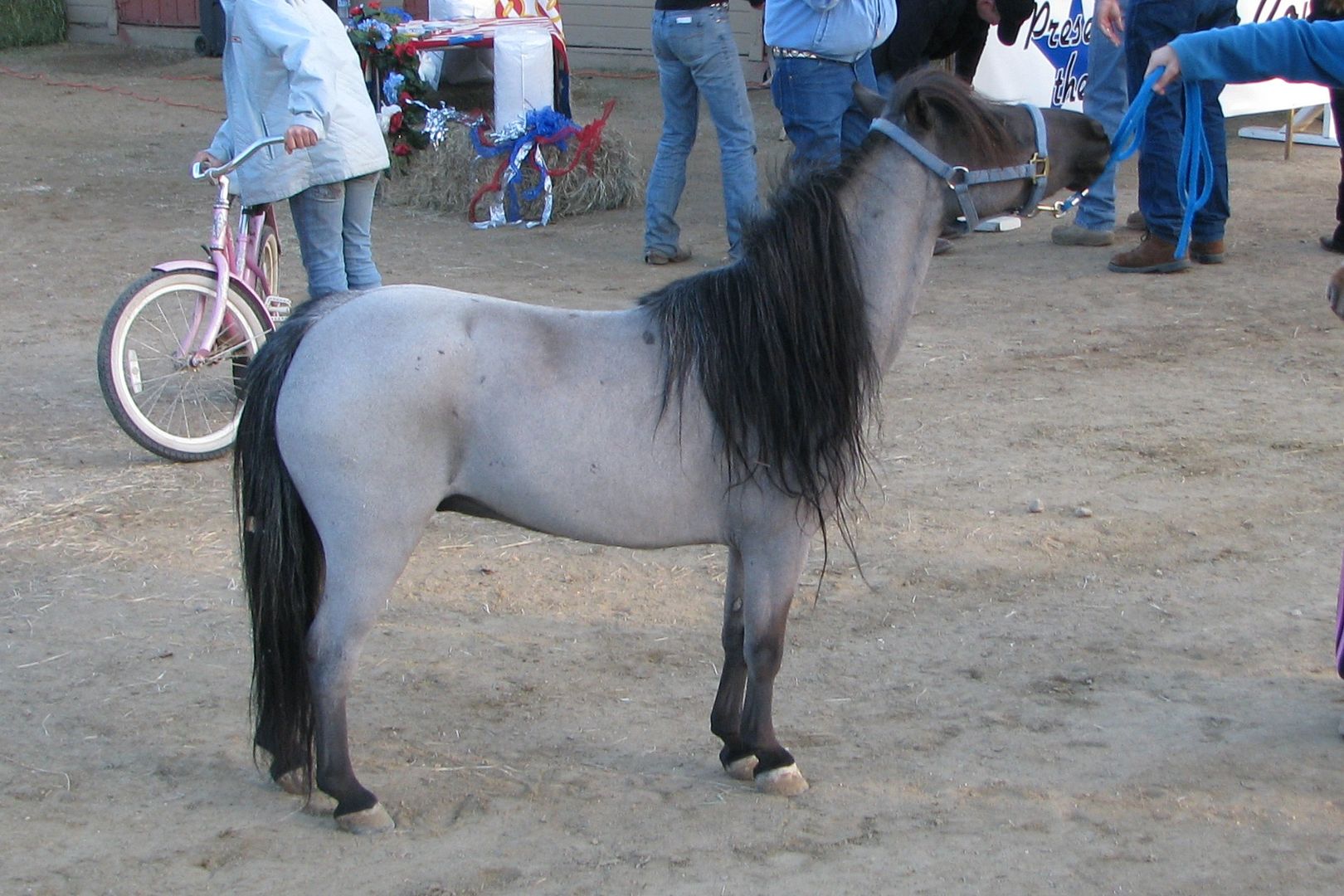 Being shaved haha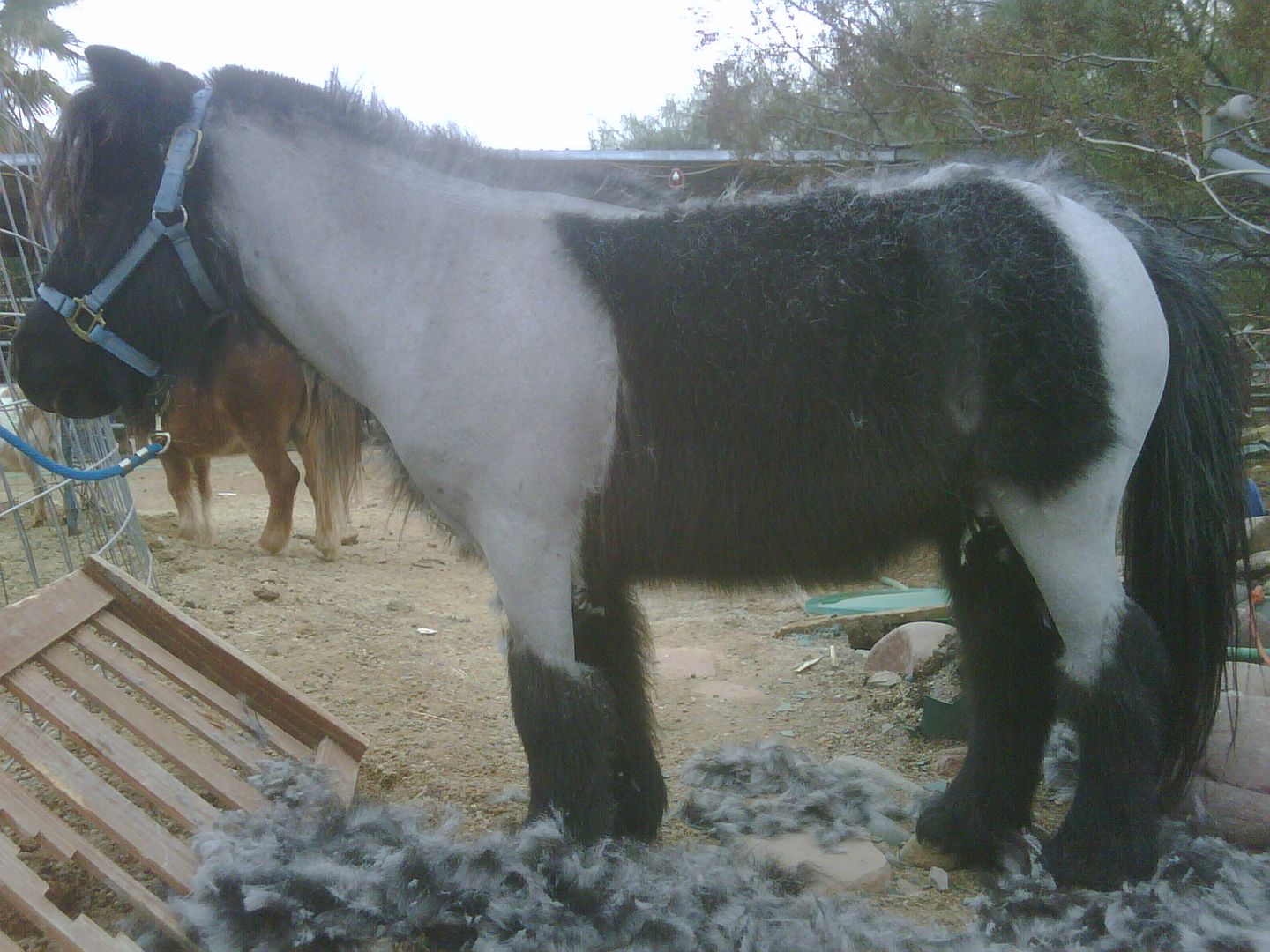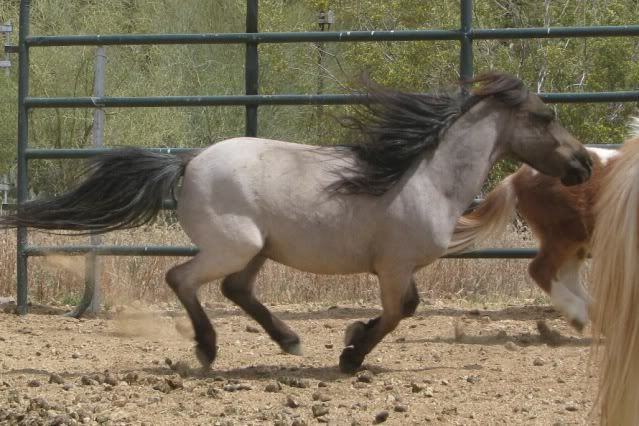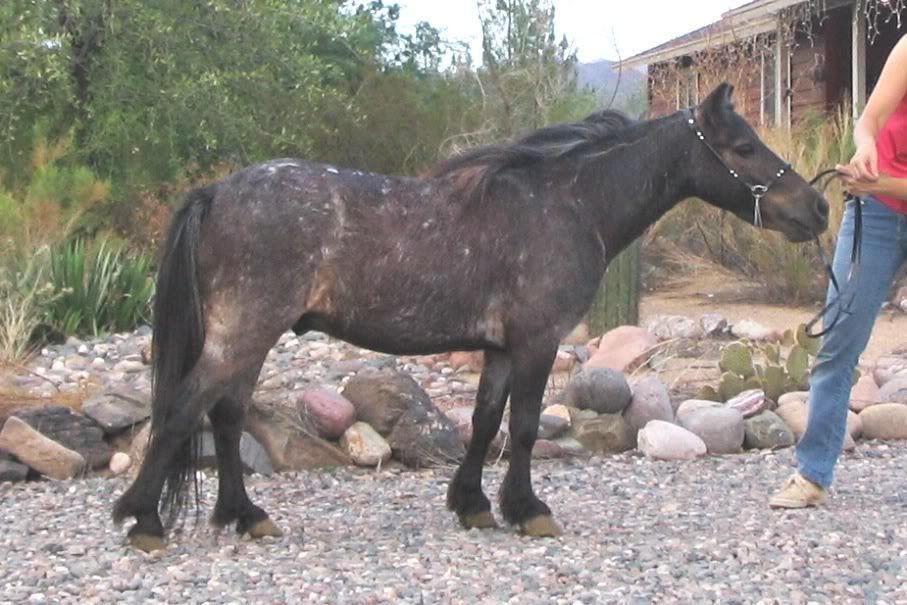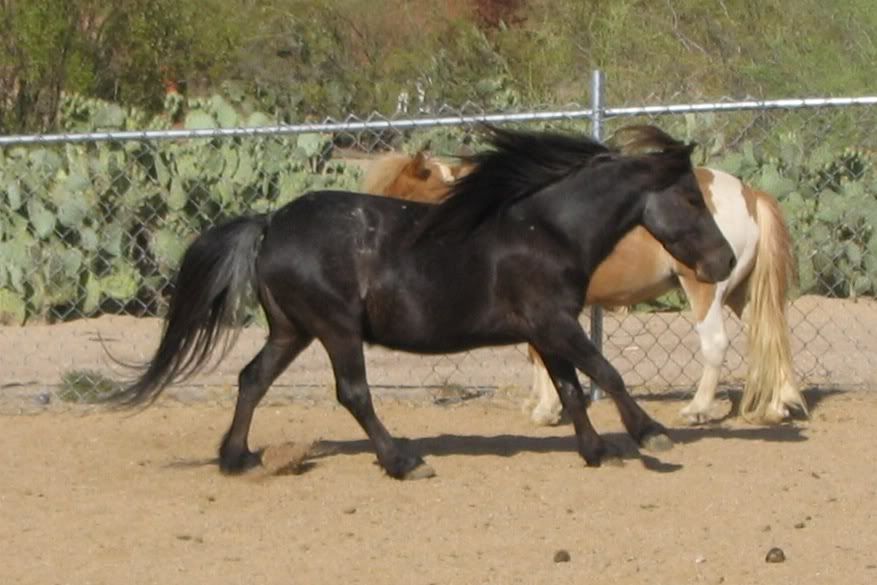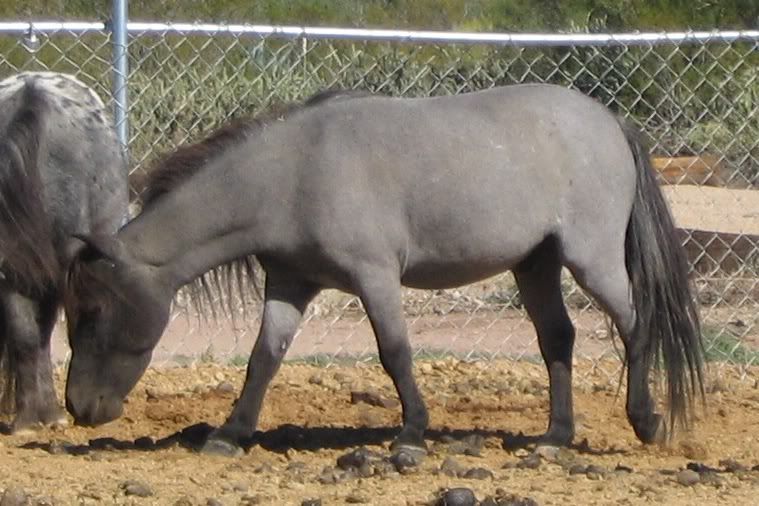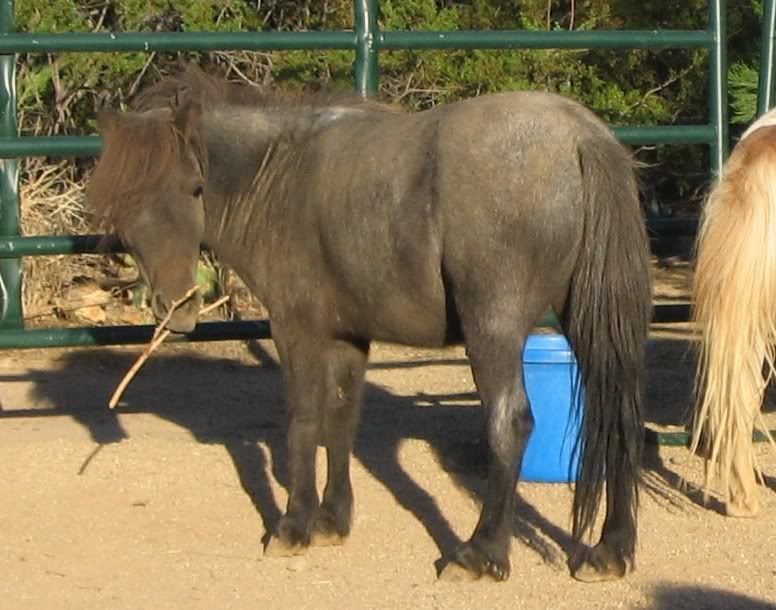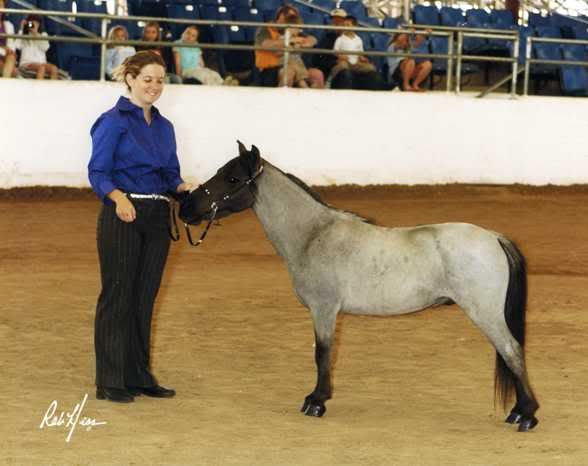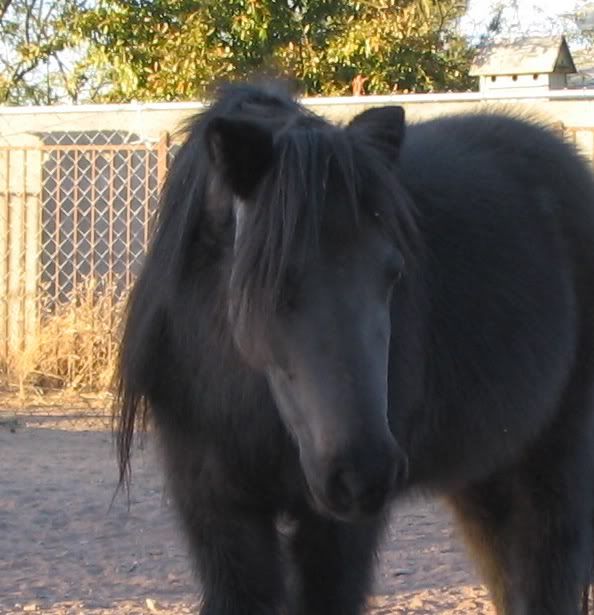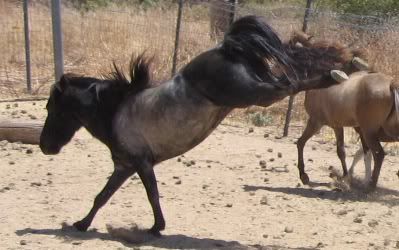 That's the same mini? wow
Here are the two blue roans we once owned, don't have them anymore.
Mother and daughter, Lucky and Smokey,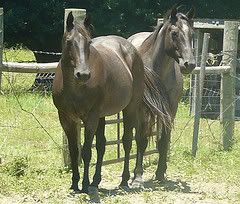 Smokey,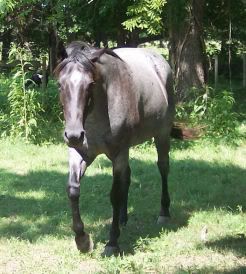 Started
Join Date: Aug 2009
Location: In the barn whenever possible.
Posts: 1,910
• Horses:
2
<sigh> I just LOVE blue roans!!
---
"Riding a horse is not a gentle hobby, to be picked up and laid down like a game of solitaire. It is a grand passion. It seizes a person whole and, once it has done so, he will have to accept that his life will be radically changed." -Ralph Waldo Emerson
!!! im so jealous lol they're all gorgeous and got to love the minis haha :]]
---
My Hearts Captivator - 16 yr old 17 h OTTB Gelding
Faith - 5yr old 14.3 h Paint Stock Mare

JEALOUS ! i want a blue roan in the worst worst way ! i want a true blue though. blue body with black face, legs mane and tail =D like the wild mustang, diamond ,in clouds heard.