2 out of 3 of ours are grades.
First is my husband's horse Apache. Draft cross of some sort. He was a Nurse Mare Orphan foal and all we know is that the farm he came from had "grey gaited stallions" and a lot of draft and draft cross mares. So who knows beyond that. His base color was a chestnut tobiano so I have guessed at Belgian X grey spotted saddle? Maybe? He stands at a big 15.2 hands - everyone is always thinking he is over 16 hands.
The other one is my 2 year old - Rascal. I answered an ad for a haflinger, and he is one of them that was there. I'm sure he is not purebred haflinger - if he even has any at all in him. He is about 14 hands right now but growing.
Pics from today:
---
All I pay my psychiatrist is cost of feed and hay, and he'll listen to me any day!


Hi Everyone! These are our twins, they are Hanoverian/Quarter horse crosses, just turned three this month. :) The first is Kix, the day after we got him in June. He is the pesky twin!
The second is Cisco, he is a bit stand off-ish but is coming around. Anything for treats, he should have been called Porky!
They are definitely twins, you scratch my back, I will scratch yours!
heres ours!
TB/Paint
Quarter/Arab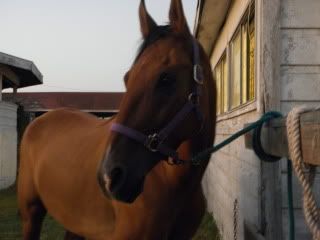 QH/Paint/Shetland??? LOL. He's only 13.2hh, but built like a mac truck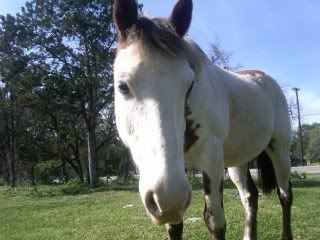 Our Grade mare Caddilac or "Caddy" she is supposed to be a Percheron QH cross but was a PMU foal, so your guess is as good as mine. She is a tad bossy, and absolutely food obsessed-but very sensible and anyone can hop on her and be safe
Here's my Aires. 2yo Percheron/paint gelding. 15.2hh and 1200-ish pounds.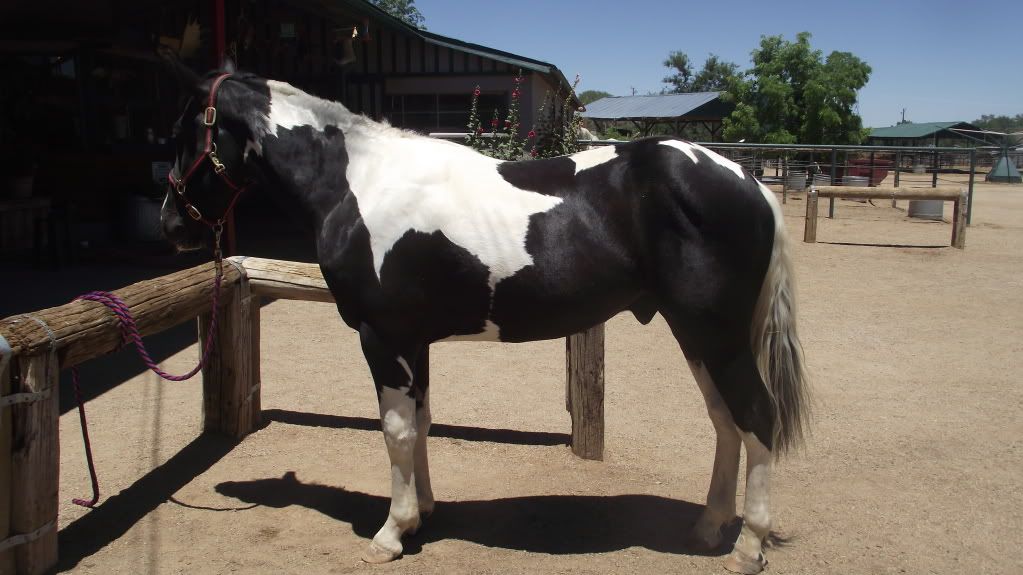 ---
Do not tell me I can't...because I will
show
you that I can.
My supposedly used-to-have-papers Paint: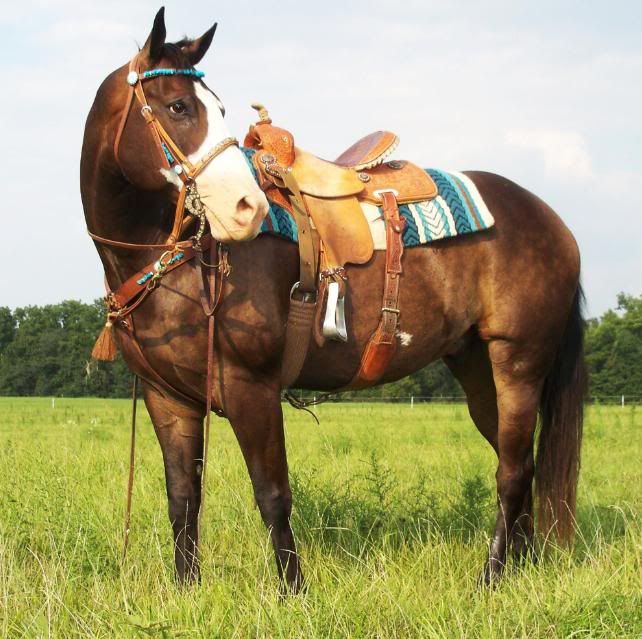 Same story on the QH gelding: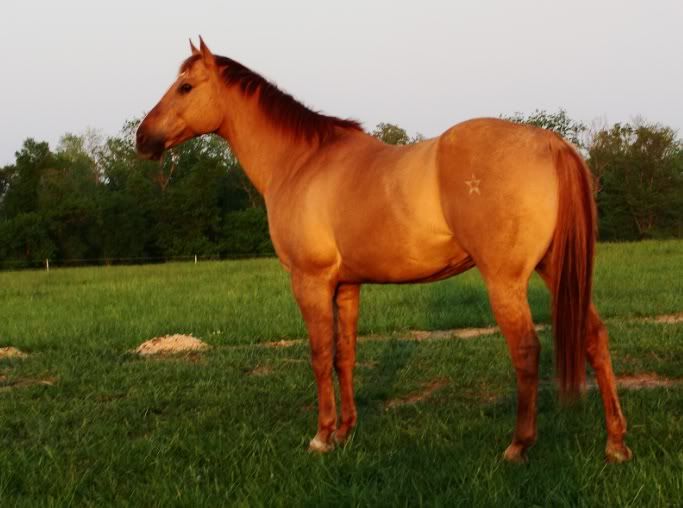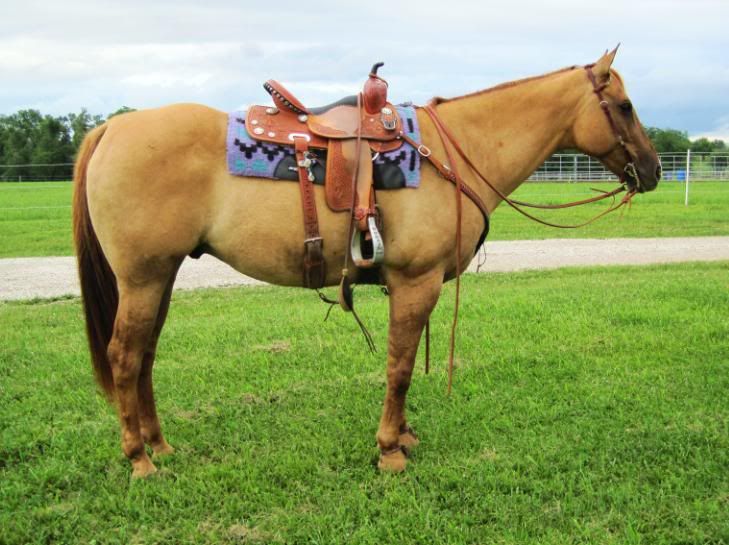 And just about the greatest horse you could ever have, a true grade, who-knows-what-he-was, pony, now sadly deceased, but the once-possesser of great conformation, atheleticism, soundness, and extraordinary temperament....:
This is my grade mare Star. She is a bit "conformationally challenged" but she is an awesome trail horse and a complete sweetheart. I always depend on her to put beginner riders on for a nice relaxing ride. Shes 22 this year and her eye sight is starting to go downhill. As far as what breed she is I was told her sire was an appy and her dam was "an old grey mare".
Lovely horses I am loveing looking at all the pictures.
---
Amanda
Horses lend us the wings we lack.
Halflinger/arab/paint
He was my first pony, i dont own him anymore. A little girl does showjumping and CC with him