This is my girl "Angelina" she is turning 3 in November - Her Sire is a Bay Standardbred and Dam is a Chestnut Liver Arabian x Welsh (Also known as an Australian Riding Pony). She is my special girl!!.
My old boy Iceman, no idea what he had in him apart from some Arab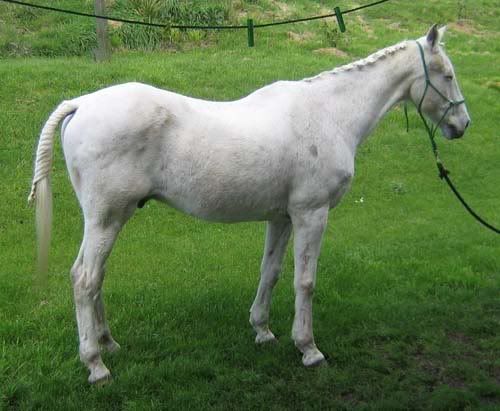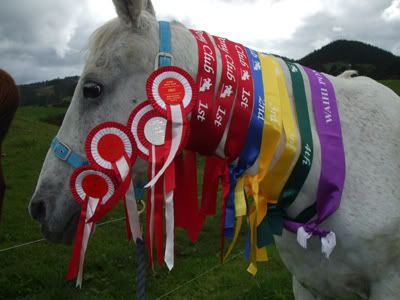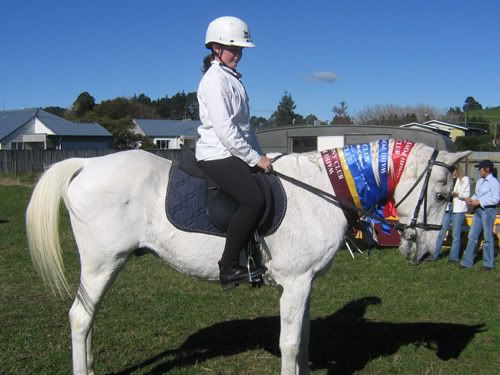 He has sadly passed on now.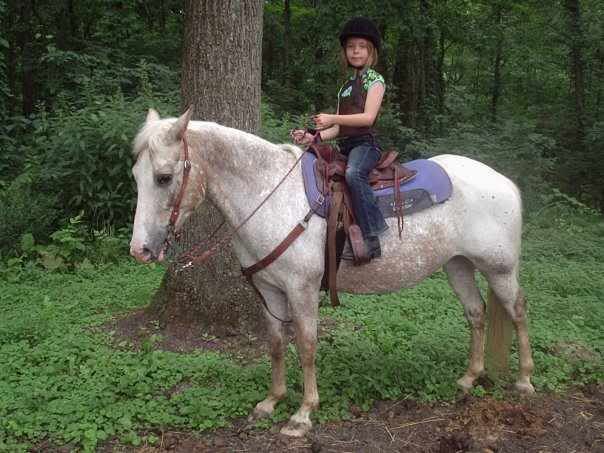 "Sparkles"
I think she was a rocky mountain/ app cross. She had a nice gait to her. Morgan has moved up to horses now.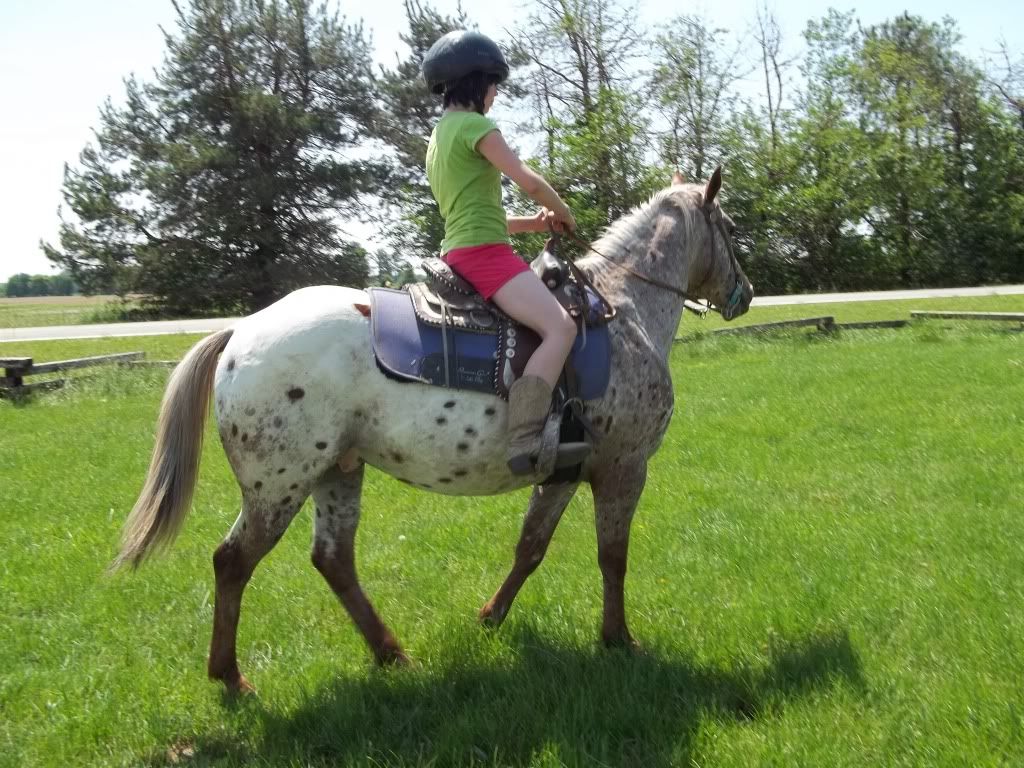 Scout, no papers on him, but its pretty obvious he is a POA. He belongs to little brother, but Morgan likes him too...
---
Horses are proof that God love's us and wants us to be happy!
---
Last edited by Susan Crumrine; 09-19-2011 at

04:21 AM

.
The buckskin is my grade filly, Satin. Unregistered, basically of unknown breeding. I see Welsh (or similar), Arab and a touch of Andalusian in the way her neck ties in to her shoulder. She's also supposed to have Clydesdale in her but I don't see any of that.

The bay is my Anglo-Arab gelding Monty. He is supposed to be registered and papered but I don't have his papers and don't know his breeding. He is an eventer, has competed at B grade (not sure how that translates to US levels) and has trained in jumping up to 4' - he is quite well known as an eventing horse. A few years back he had a bad rider who he couldn't cope with and he started dumping them at fences, got labelled dirty and dangerous, and ended up sitting neglected in a paddock. The lady I bought him off rescued him in 2009.
Golden Horse - if you ever decide you don't want that horrible Mr. G - I'll be a good friend and take him off your hands for you!
---
All I pay my psychiatrist is cost of feed and hay, and he'll listen to me any day!


Quote:
Appy Gilmore, Pintalossa, Pitaloosa, personality extraordinaire, bought as a, heck I still don't know why I bought him, but here he is both then and now, my dressage horse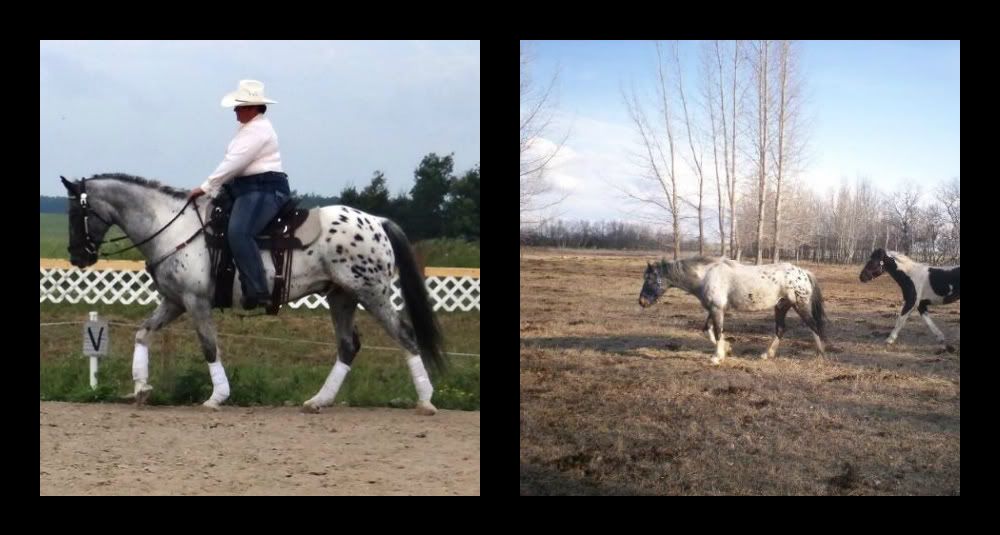 Quote:
Golden Horse - if you ever decide you don't want that horrible Mr. G - I'll be a good friend and take him off your hands for you!
I'll remember that Cat, and I also remember why I bought him, it was because as soon as I got on him I started smiling, and haven't stopped since
Still don't know why I went to see him in the first place
Weanling
Join Date: Apr 2011
Location: Thunder Bay, Ontario Canada
Posts: 492
• Horses:
4
Here is my boy November Rayne. He is a 6 yr old Morgan - quarter horse cross (supposedly) I know his damm was a registered Morgan but not so sure of the Sire
Artemis he is stunning! He definitely caught my eye, he has a presence about him. Kinda like "here I am, and I know I am pretty"
---
** Don't be the rider who gallops all night and never sees the horse that is beneath him **
Geeez...if there were ever an argument to not breed...it's right here. So many of these horses' stories seem to have come from bad situations and turned out to be beautiful and phenomenal horses.

<3 my mutt dogs, and grade horses <3
---
-Kelsey
Horseless currently. Hoping someday that will change.
Quote:
@Atomic - he is seriously one of the most beautiful horses I have EVER seen! Wow!
Thank you!!!
He is a very sweet boy and I am glad I got him. I bought him 5 months ago as a raggy, barely handled stud.. now I ride him around with a side pull and bareback pad
Everyone has such beautiful horses... and some unique ones!