Lets see those Paints!!!
---
I have been wanting to see everyones paint horses! Since my first horse is a paint i have fallen in love with them!
This is my Horse Dixie she is a 2 1/2 paint filly and she can be a lil' toot in the cold/ windy weather...but I love her!!!!
The horse in the Picture is Tex and he can be a lil' toot as well, but he makes up for it with his BEAU-tiful eyes! He is My Bestfriends horse. *I have permission to post his picture so its ok*
I don't own any Paints, but can I share my pintos?
Calista my Arab Pony
Casi, mini mare
Ruby, mini mare
Sierra, mini filly
Solitaire, mini filly
Tracker, mini stallion
Tucker, mini stallion
Chey- your arab pony is absolutely gorgeous! stunning. Your other horses and minis are as well!
Very nice tobiano Dixie! She has a nice and soft look to her, and has nice shoulders! Tell me she is registered! LOL!

Now when I get home, I am going to have to get in on this!
---
Dixon's Red Hot Ember
Our Paint mares...
Showdown Suzy Q "Angel"
14 yrs, 15.2hh, finished and seasoned. Our 'go anywhere, do anything' lead mare. Won ribbons in Team Penning, now our reliable, pony horse and 'teacher' for the young ones.
Intimadated Skip "Lady"
6 yrs, 14.2 hh, the playful and mischievious one...will steal tools and untie lead ropes. Muscular, stocky, and sure footed...loves to trail blaze through the woods.
Tommy Spekled Supreme "Cinnamon"
4 yrs. 14.3 hh. Green broke, but already great on the trails. Will do anything if you brush her, and a real sweet heart.
---
On the sixth day, God created the Quarter Horse.
On the seventh day, he Painted the good ones.
I remember seeing some gorgeous spotted drats. It would be the neatest to raise, train and ride one. Some gorgeous horses folks! All truely stunning!
This is my Cob X TB mare, Gypsy.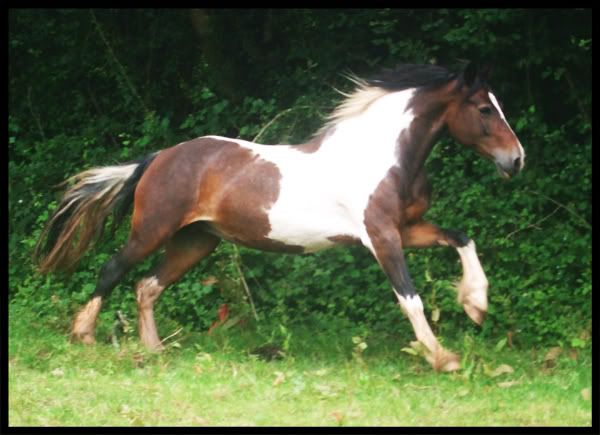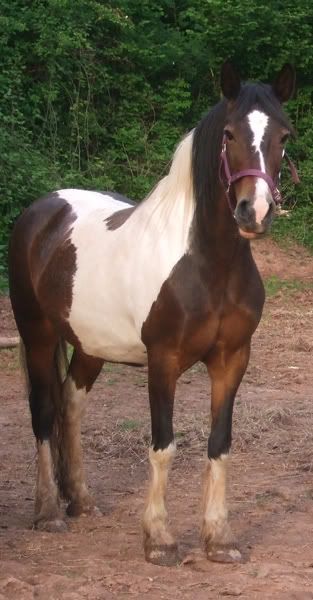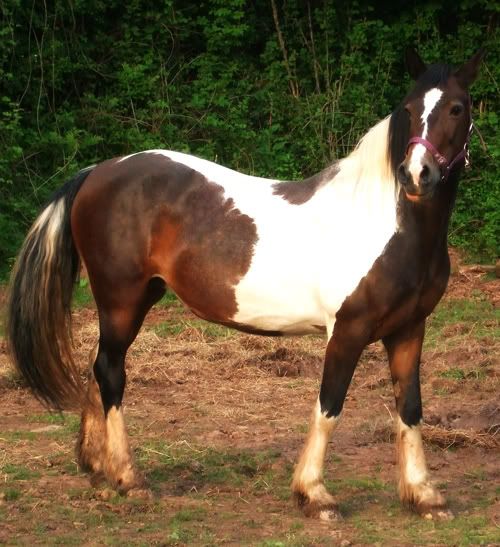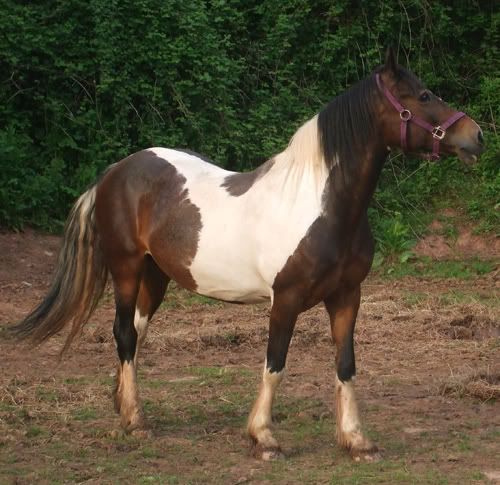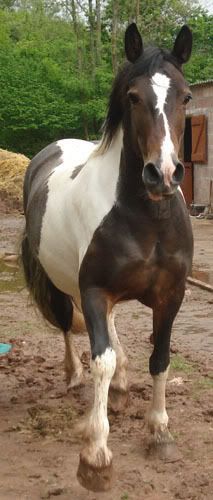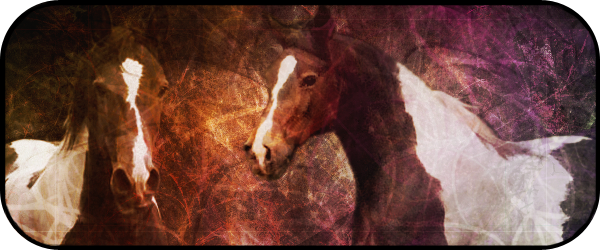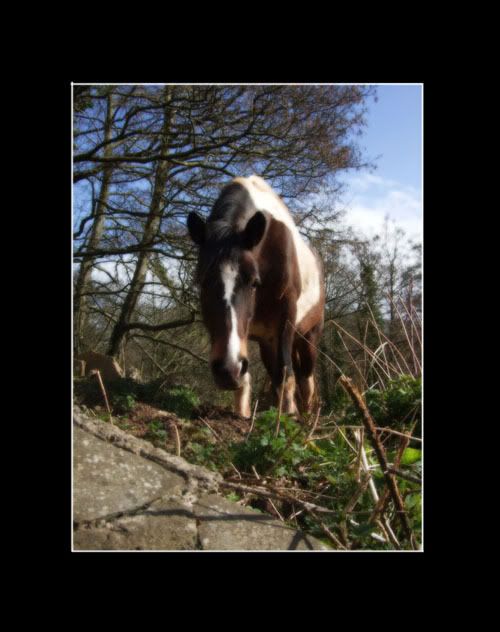 This is my Miniature stallion, Willow.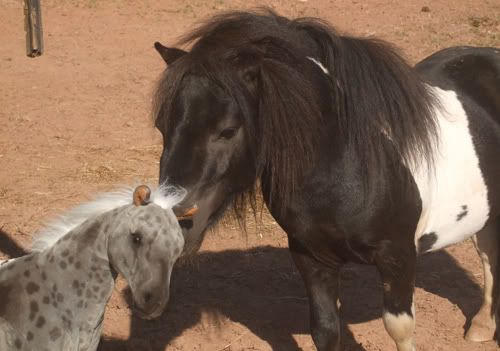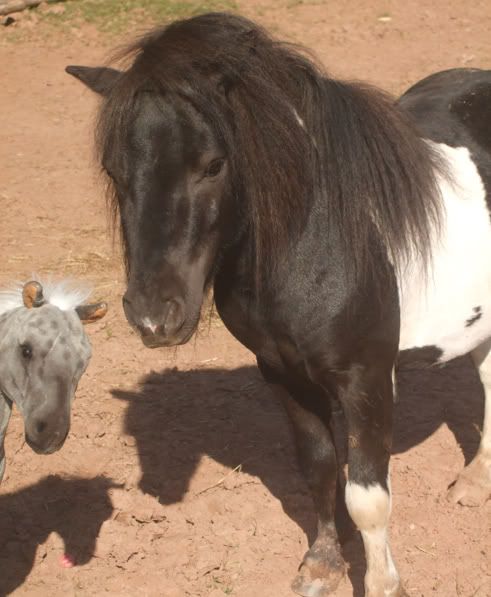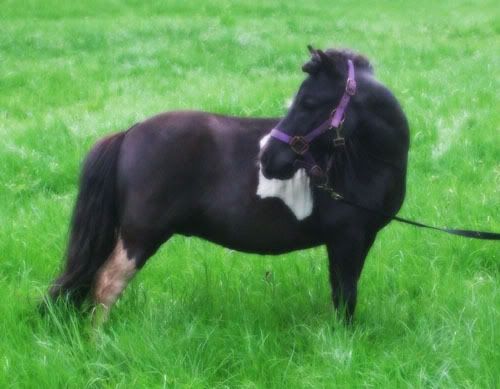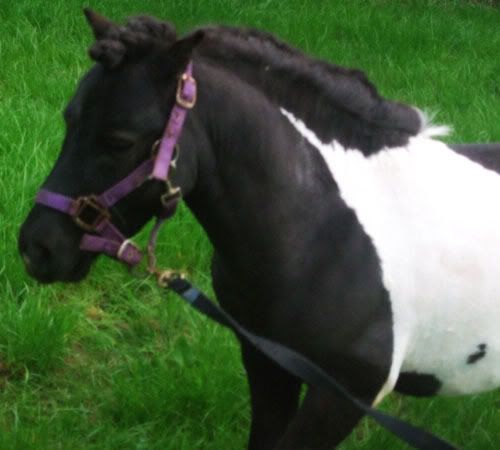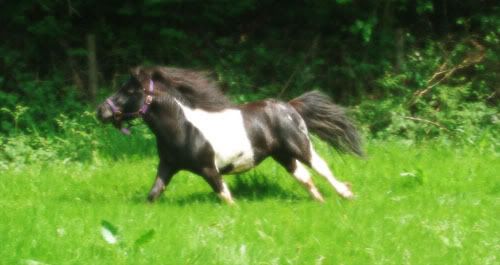 I Love gypsy! What a stunning mare
Trailissa, I had to look really hard, over and over, to tell that the little grey thing with Willow was a stuffed toy - LOL!!

(it is, isn't it?)
---
I'm not arguing with you, I'm just explaining why I'm right.

Nothing sucks more than that moment during an argument when you realize you're wrong.

It's not always what you say but what they hear.

My2Geldings - Thankyou very much!

Iridehorses - LMFAO! Yes it is a stuffed toy horse! I won it at a fair haha! Lost it in the house fire though :( So I need to get another one.

I will be creating a topic with all of my horses with this stuffed toy in soon XD