Let's see your Roans!
---
I've always loved roans, but there aren't very many in my area, I was lucky enough to find myself a nice little red roan QH mare last fall.....so, here is my girl, Nessa, she is a three year old (soon to be four). It wasn't just her coloring that drew me to her, she had the most quiet and gentle disposition, and she just loves people and is so sweet. She's green as grass yet, so I have my work cut out for me.....we're working on groundwork presently. She has her winter woolies on in most of these pictures. And....her tail....the people I got her from had to trim it short like that, because the weanlings chewed her tail and left it raggedy....
....I'm hoping it grows out quickly. lol. She is a foundation-bred QH and she is always one of the first to greet you in the pasture.
Meeting a friend of mine for the first time..... it was a windy day!
---
Last edited by Remali; 01-10-2009 at

12:01 PM

.
nice looking mare, love her head and big eyes.

GREEN grass, couple more months it will be here again.
---
I am concerned for the security of our great Nation; not so much because of any threat from without, but because of the insidious forces working from within.
Douglas MacArthur
shes very pretty. I don't have a roan myself but I will most some pictures of my friends blue roan.
Thanks!

I'd love to see pics of your friends blue roan!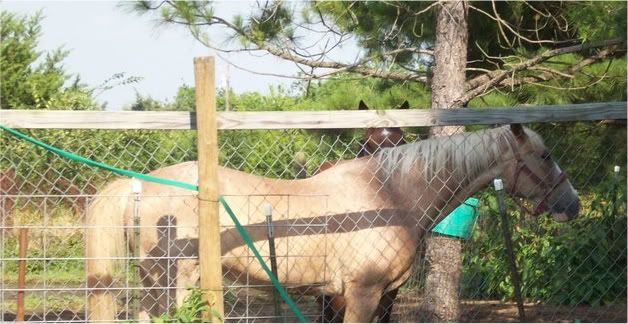 Strawwwwberrrry.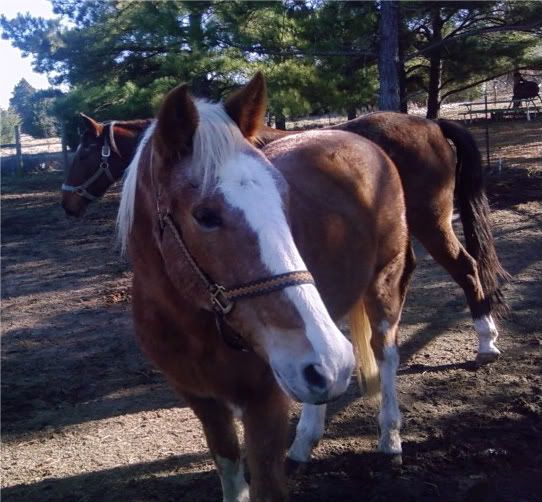 Strawwwwwberrrry, in the winter.
ps. he's for sale ;)
---
Whatever course you decide upon, there is always someone to tell you that you are wrong. There are always difficulties arising which tempt you to believe that your critics are right. To map out a course of action and follow it to an end requires courage.
Oh wow, very pretty! Strawberry looks like a palomino roan in the first photo!
This is Heeman, a retired roping gelding. He's 24 and still going strong!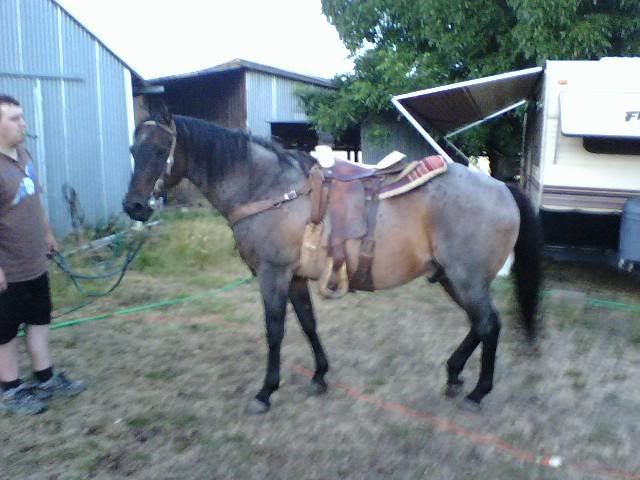 ---
~*~*~*~No hour of life is wasted that is spent in the saddle ~*~*~*~
This is chucky. his patches are roan
he is so cute!!
What beautiful horses you have! Here is my girl,
CaliRaye, she is a spotted roan Missouri Fox Trotter.
That is my younger daughter riding her last summer.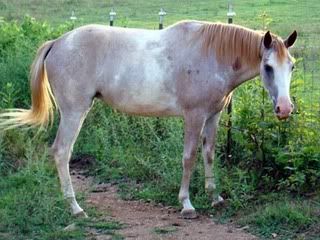 Similar Threads
Thread
Thread Starter
Forum
Replies
Last Post
red roans

amandaandeggo

Horse Grooming

17

11-09-2008

10:08 PM