Miss Cinder-looks like in the Summer, her face will have some freckles too! Of the chestnut color. I'm so excited to see.
---
Variety is the spice of life. Choose to be eclectic.
Blue
---
Not sure what he is but Roan is in there somewhere ;)
Oh goodie.. My favorite color pattern, ROAN..
Heidi, my coming 6 yr old Bay Roan.
Cheno, my Varnish Roan Appy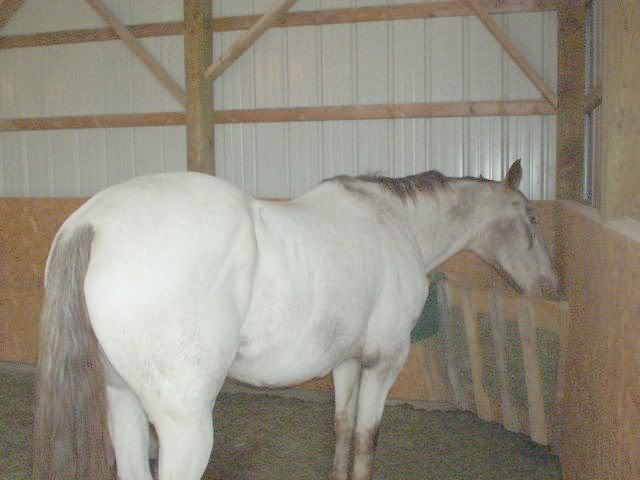 And my DIL's Grey Mare, Gypsy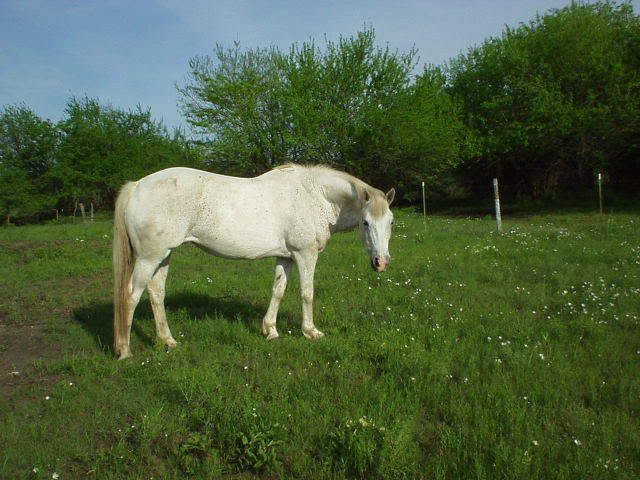 ---
Beautiful horses everyone.....anyone else have pics to share?!
This Is My Sisters Horse,Roan
---
Put Me On the Train Momma Cause I Can't Take This Pain No More Put On The Train Momma Cause I'm Livein Today,By 3 Doors Down
This is my moms arab/quarter mare, we dont really know what color she would be called, in the summer she turns a nice gray but winter she turns like a roan. Her momma was a dapple gray arab and daddy was a red roan quarter.
100_5743.jpg
100_5741.jpg
New_100_5199.jpg
Belgianlover.....they call that a rose grey, she's a pretty filly!