Lets See Your Thoroughbreds!
---
I apologise in advance if there is already a thread about this. I have had a lot of experience over the last 10 years with thoroughbreds, especially OTTB's. Over all I don't think they are a breed for every one, but I love them, and enjoy riding them. I was taking some pictures of my BO's thoroughbreds and thought I would share.
If you have photos or stories about your thoroughbreds, feel free to post them here
The first picture is Missy and Willy. Missy is owned by my BO, and willy by her sister. he is 23 and she is 22. they have lived and done endurance together for 12+ years, my BO has owned Missy since she was 3. Missy has had four amazing foals, one dies of colic, the other three are still on the farm. Both these horses are amazing trail horses, and they have such a bond. Recently missy was peacefully overthrown from her position of alpha mare in the herd, and now her daughter reigns as lead mare.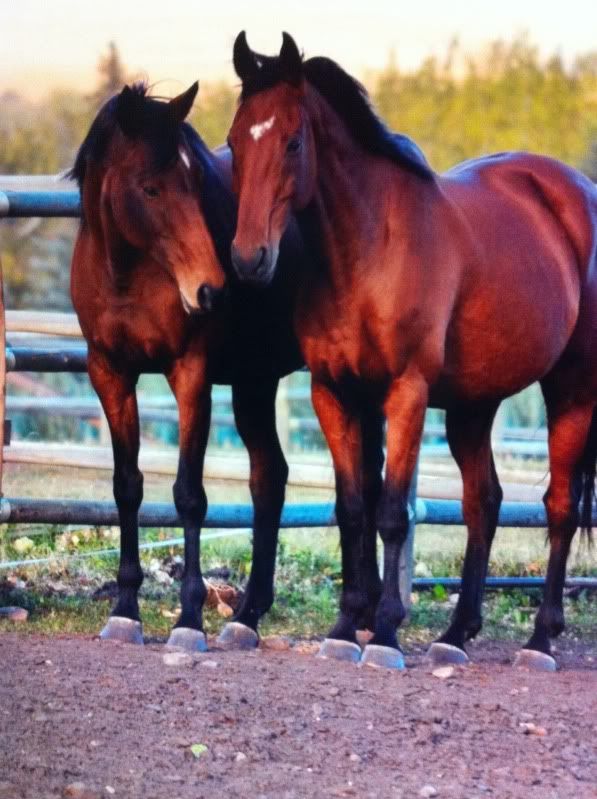 The second is her daughter, victory. She is a maiden mare, 5 months pregnant with her first foal. Various issues prevented her from reaching her full potential on the track, but she is well bred, and enjoying her life as a trail horse and soon mother.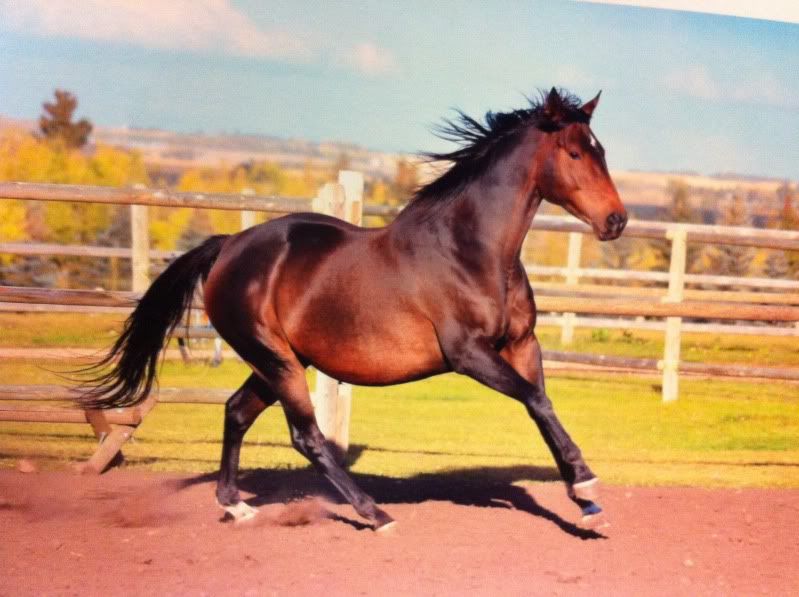 Here's my sweetie. Racing name is Illustrious Kiss. Won about 60K in his short 3 year career. Raced on the NY circuit, Belmont, Aqueduct and Saratoga. He is now a happy eventer, hunter pacer, trail rider, and his mommy loves him.
---
You just have to see your distance...you don't have to like it.
my ottb Nova.
My girl is four in the first picture after her first show and three in the second one. That was the first time she was ever away from home in a year and before that was only for vet visits. She is just an amazingly versatile girl and she's SUPER SUPER calm
My boy, Red. Racing name was Cactus Lighting. His registered name is Simply Red.
He's a GREAT boy, only 9 but so thoughtful and very non-reactive for a TB, especially OTTB. He had a pretty pathetic racing career, only 14 starts and 1 win.
He enjoys his Uncle Jimmys hanging balls.
Okay, I'm done.
Teen Forum Moderator
Join Date: Dec 2010
Location: South East Texas
Posts: 7,157
• Horses:
2
Wow, everyone's TBs are absolutely beautiful!
I always told myself that when I bought a horse, I would
not
be getting a TB. Not because I didn't like their personality (I love it), but because I absolutely hated how light boned most of the racing bred TBs were. And then I said, well, if I
did
get a TB, it would NOT be a light boned racing bred type.
Guess who I fell in love with? LOL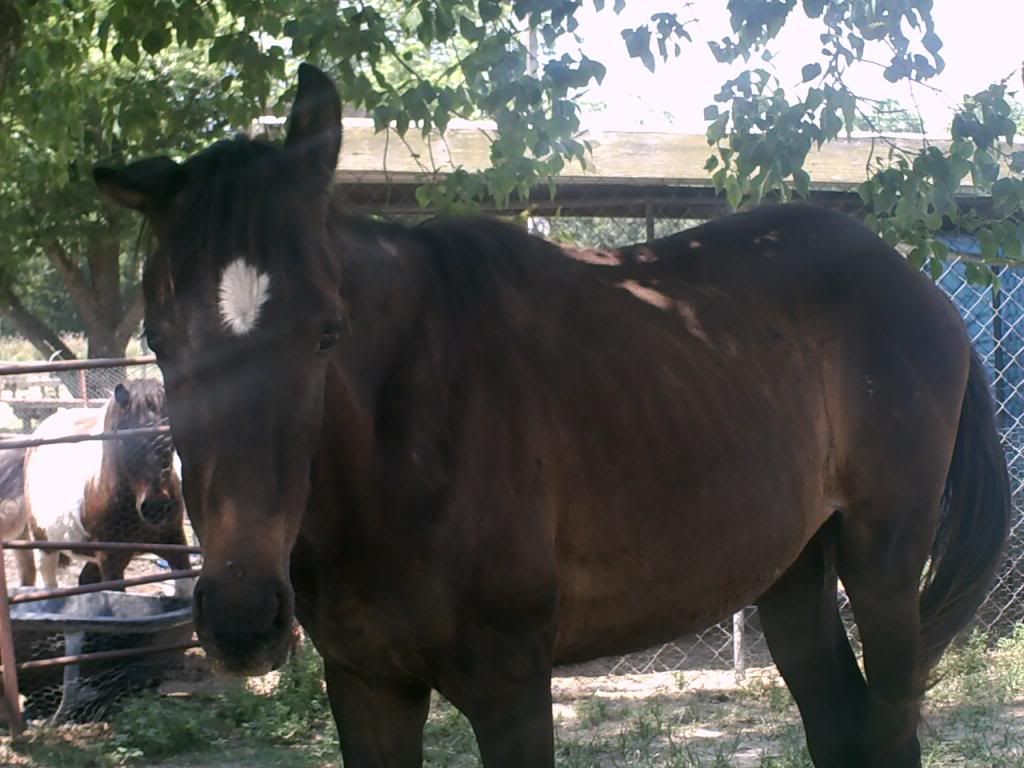 A noodle-legged, short necked, racing bred yearling ;) she just sort of fell into my lap and wiggled her way into my heart, and now I wouldn't trade her for the stockiest, most versatile, loudest colored QH/Paint (my original 'dream horse') in the world. I think the only thing about her that fit my bill is that she's going to be very short (2 years old and 14hh right now) but I love her to death. You won't find a more eager to please little horse. She isn't registered due to being neglected, then orphaned, then neglected, then rescued, then neglected again- and she has some pretty horrific battle scars including a floppy right ear, but I love her to pieces and she has TOTALLY made me a TB fan.
Pardon her weight; she fluctuates like crazy because she's growing to make up for lost time after such poor nutrition for a while.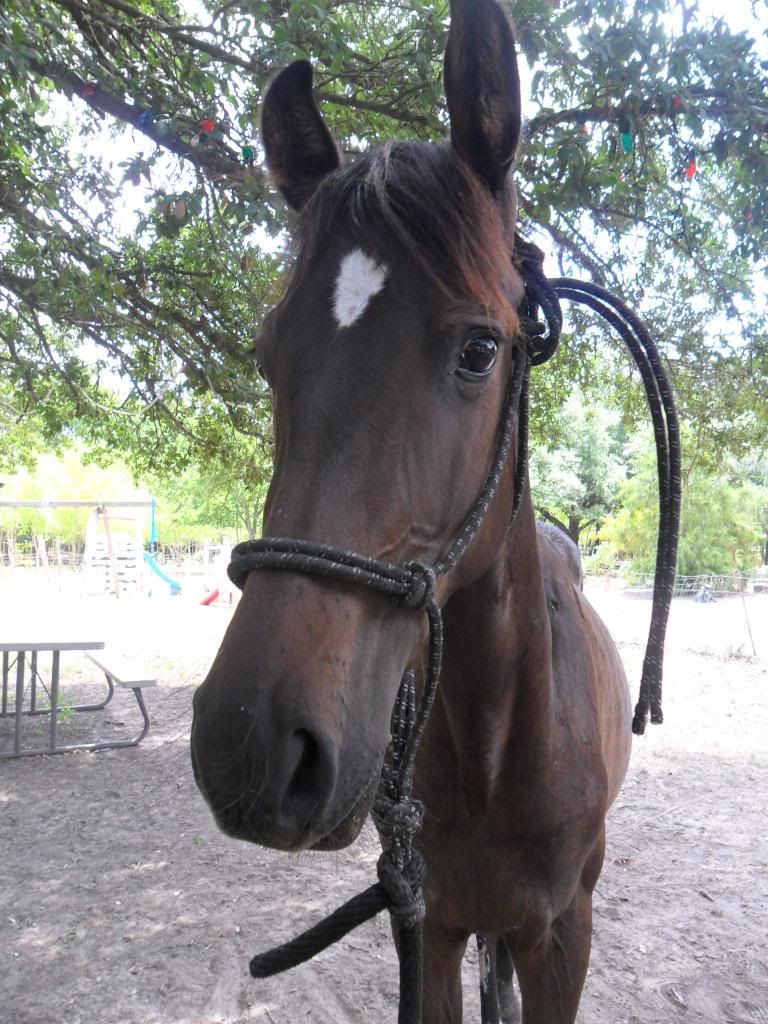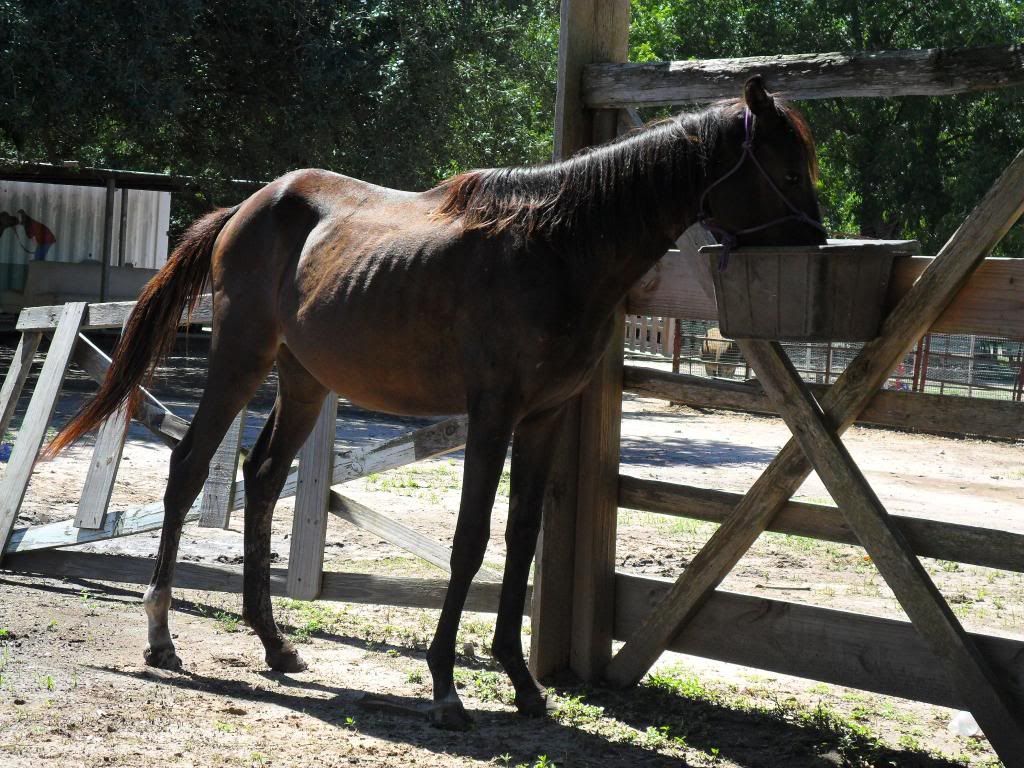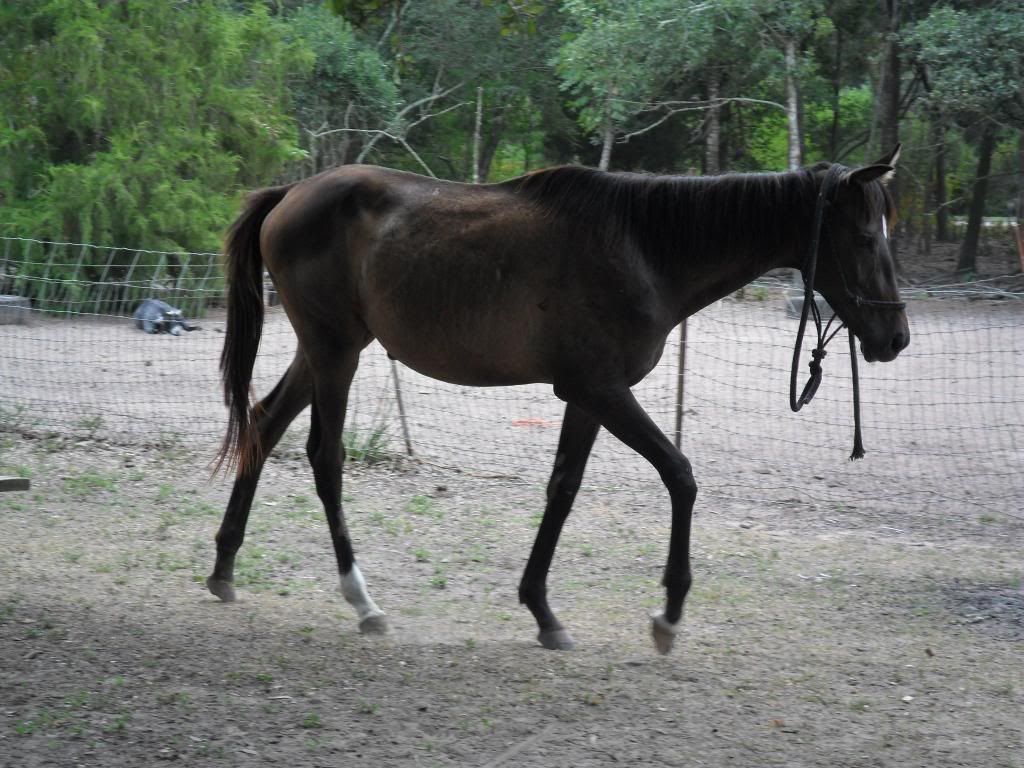 ---
Everyone in your life is meant to
be in your journey, but not all of
them are meant to stay till the end.
mine are old. there are a couple of pics of them in 'my barn ' not very good pics.
Cider ran until he was 13, won some $$ , then tossed away. Tomis never won, was tried as a broodmare ,never took, then in a trailer wreck, then tossed away .
I LOVE OTTBS. Keep the photos coming, so I can keep drooooling xD
Here's my sweet girl. 4 year old, raced one time. I've had her about two years, but I just started working with her in August. She makes me so happy :)
Just standing around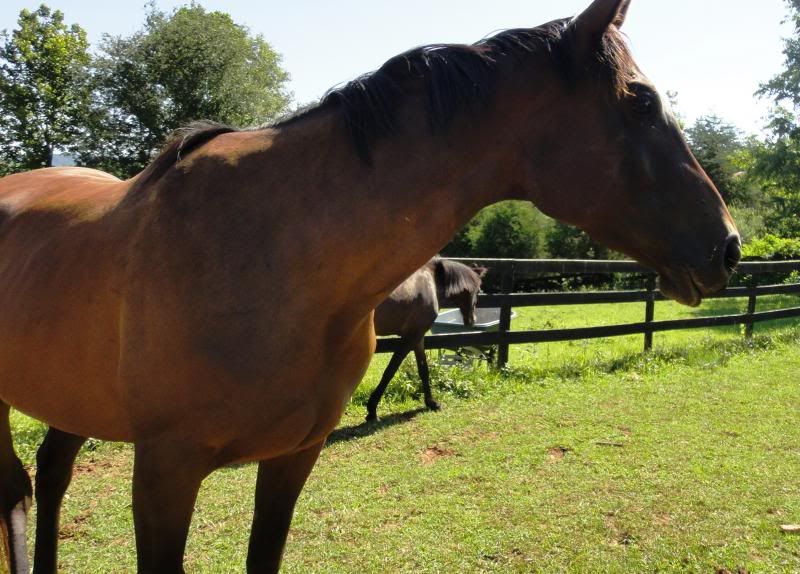 At a lesson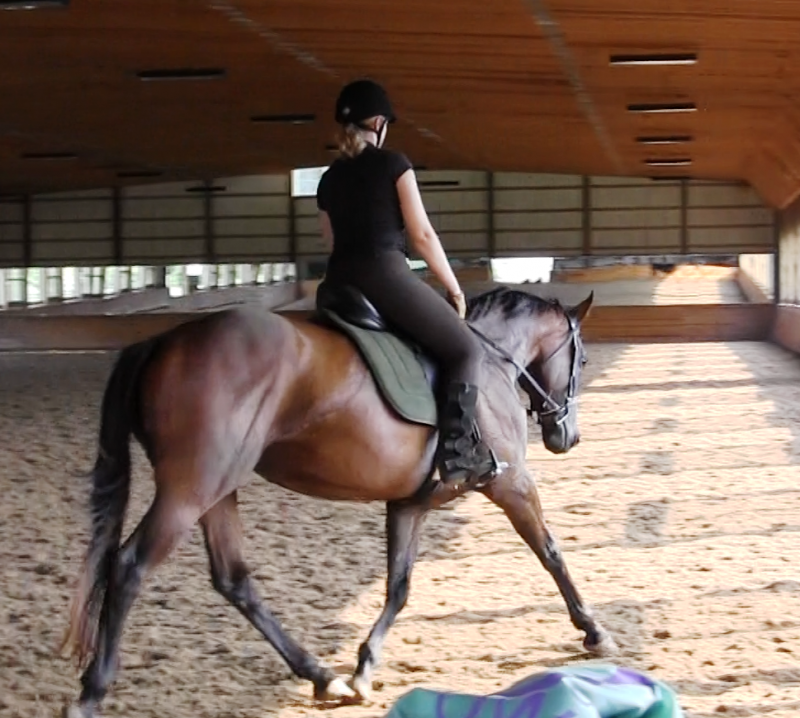 First show, dressage portion (went bad due to warming up too late, but still fun!)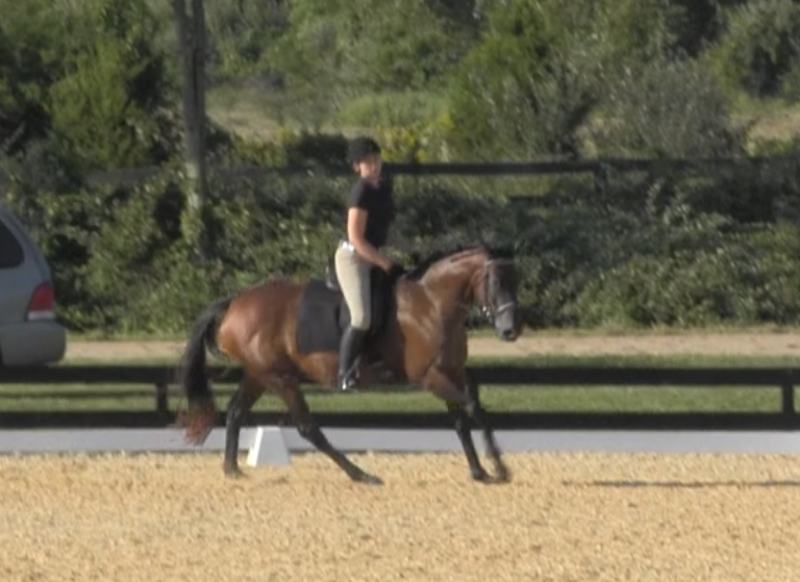 The "I'm in a new place, who are all these horses!?" look
First time jumping a course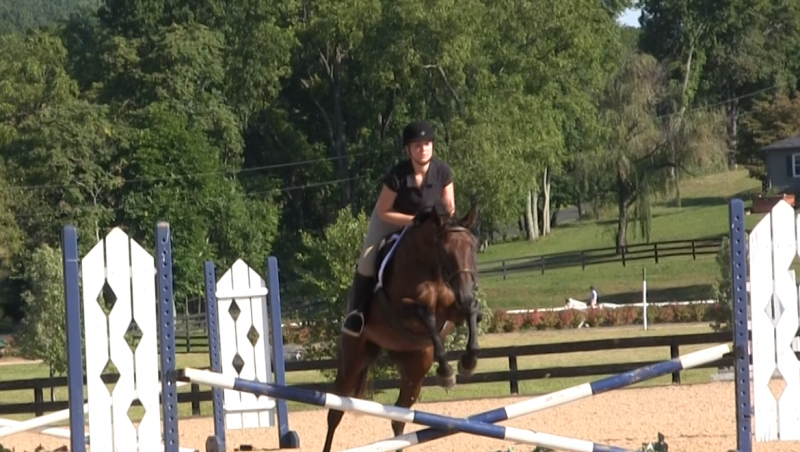 I love thoroughbreds! Especially my thoroughbred, but I am biased :)
Here is my 4 year old OTTB. I just got him in april, and he hasn't even been off the track for a year. My Jumper prospect :)
I love him to bits!!!
Here he is, at the track:
---
Theatrical Affair - "Theo"
Feb. 6 ' 2009, 16.1hh, black Thoroughbred gelding

---
Last edited by TheatricalAffair; 09-26-2013 at

09:58 PM

. Reason: added photo