Cute boys Roux! How ever did you manage to tell them apart? XD
I know they were almost twins! If you look closely Aesc is a dapple Grey and Atlantys was a flea-bit grey. Aesc was a finger taller and he was more fine boned. Other than they they were two peas in a pod! I have their racing records somewhere they both raced briefly but Aesc did better he placed a few times Atlantys had some starts but nothing else.
Hi all, I'm new to this forum. Here are a few pics of my friend's thoroughbred ex racer Marron (I have her on loan):
Well, these girls don't belong to me. They are my grandfather's OTTB mares, both now in retirement.
Marie (raced as Marie Song) had an unsuccessful racing career. She was claimed multiple times and the last owner that raced her ran her into the ground. My grandfather purchased her with multiple fractures in both front legs. She was on stall rest for a very long time, but made a full recovery. She is only 8 but no one in our family has made an effort to ride or retrain her. She's just living the good life! She has the same birthday as my great grandmother, so she is kept in the family mostly for sentimental reasons. My grandmother really loves her. Even though my grandmother doesn't ride, she likes to watch Marie in the pasture and groom her.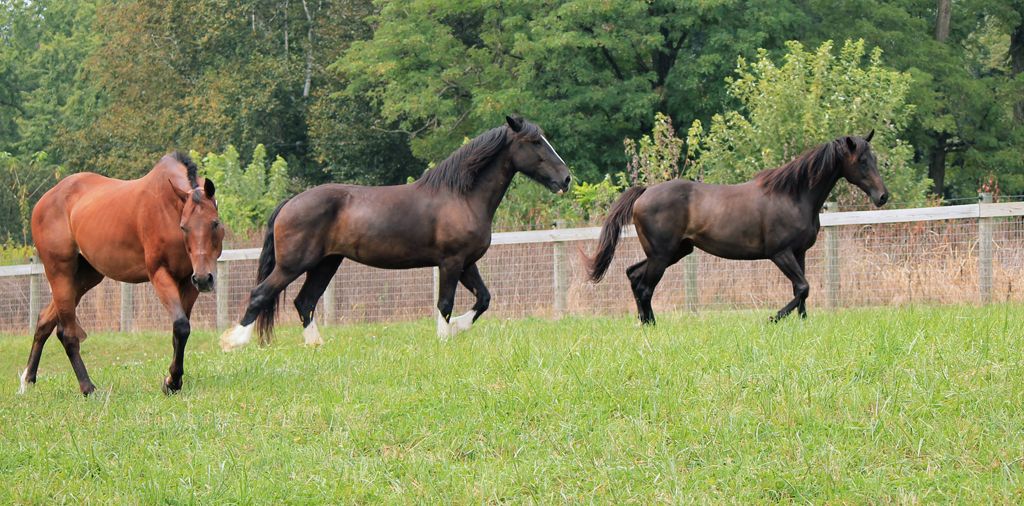 My grandfather bought Echo (raced as Echo Land) as a two-year-old and raced her. He had friends that trained racehorses and was talked into it by them. She was somewhat successful and won a few stakes and allowance races at Penn National and Charlestown, before she was retired. She has a cyst on her epiglottis that makes it difficult for her to breathe. My grandfather chose to retire her instead of performing surgery to remove the cyst. Echo is now 13. The newly-purchased family farm, Echo Land Farm, is named after her. She is our mascot!
She's the one splashing in the water: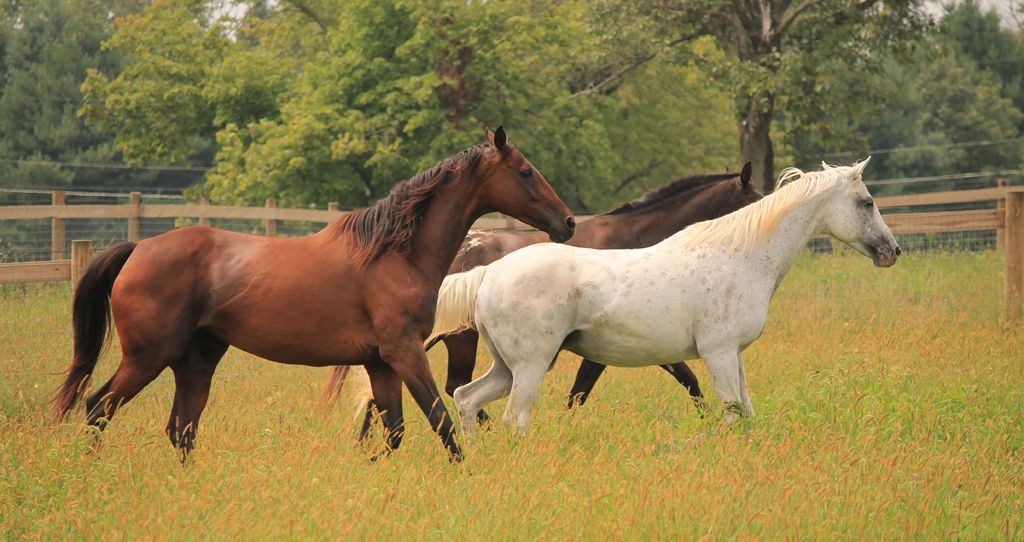 ---
My crazy insane 4 year old OTTB giving a riding lesson to an 8 year old green rider.
Kiltsrhott, I love Marie! They are all beautiful, but there is something about her that I really like.
Your grey looks just like mine! The brown spots.. and dapples all over.