Marwari (pic overload and i mean it)
---
Have you ever heard of em? I want one sooo bad i think they truly are a beauty!
watcha
lookin at willis?
awwwwwwwwwwww
awww
awwww
gorgeous~~
arent they cute
wow!!
holy..........
nooo, im to scared of the fence.
ooooo
ahhhh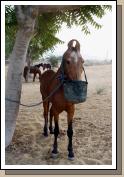 how cute:
some of those are really pretty, but I don't care for the ears to be like that
I love that breed! They're ears are so pretty!
I know, its amazing. I am like dying to get one!!!!!!!!! They are so elengant
Not a fan of those ears, but each to their own : ) And OMG Morganshow.......total pic overload LOL!
---
Katie
I ADORE their ears! How unique is that!
---
A Dog looks up to a man,
A cat looks down on a man,
But a patient horse looks a man in the eye and sees him as an equal