Morgan Rock thy can be good at jumping too
---
I ride a beautyiful morgan and he loves to JUMP!! Go Figure right!
Hey, my 14.3hh 23-yr old gaited Paso Fino gelding can jump 2'9"! Don't let breed deceive you!
Here is Jay one of my best friend's flying Minis. Jay can jump easily 3'2" as you can see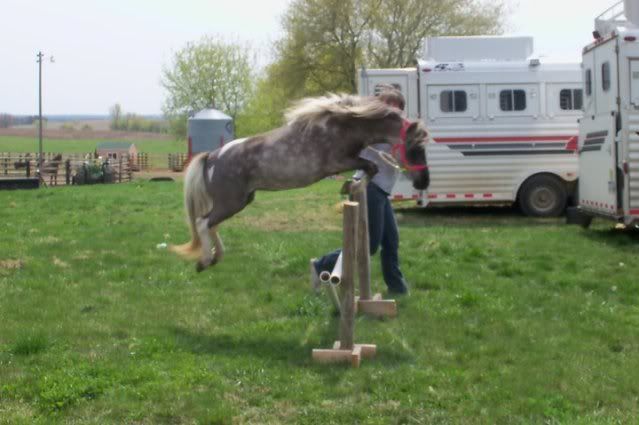 wow ive seen minnies do 2" courses but thats cool!
---
I <3 absolootly ready aka zach