Morgans, which body type do you prefer?
---
I personally am a big fan of the original build and type. Figure was amazing! I also really like Jubilee King. Lambert Morgans are also really nice, they are bred more from the original lines. I like a horse that can do anything.. and honestly these guys can! I'm not the biggest fan of the saddle bred crossings they started in like the 1900's at some point. (Not sure what decade..) But that is just me!

I like how a Morgan can be so tough and rugged and yet so beautiful at the same time. So my ideal build and type is my horse Duke. I have lots of pictures of him in "My Barn" if you want to take a look.

Any way I want to see your favorite Morgan type and build and who your favorite foundation sire was! I love seeing other people with Morgans. They are so few and far between where I'm at. (Rural Kansas)

The black one is mine. The chestnut is Quietude Jubilee Kingdom. And then of course Figure.
---
Last edited by HighonEquine; 06-27-2012 at

12:59 PM

.
I'll take the silly, goofy variety. My halter horse stud failure.....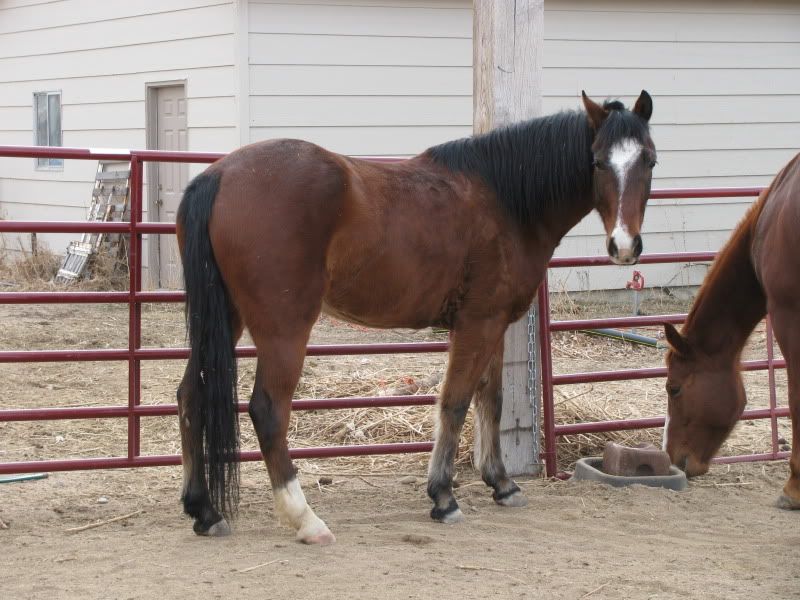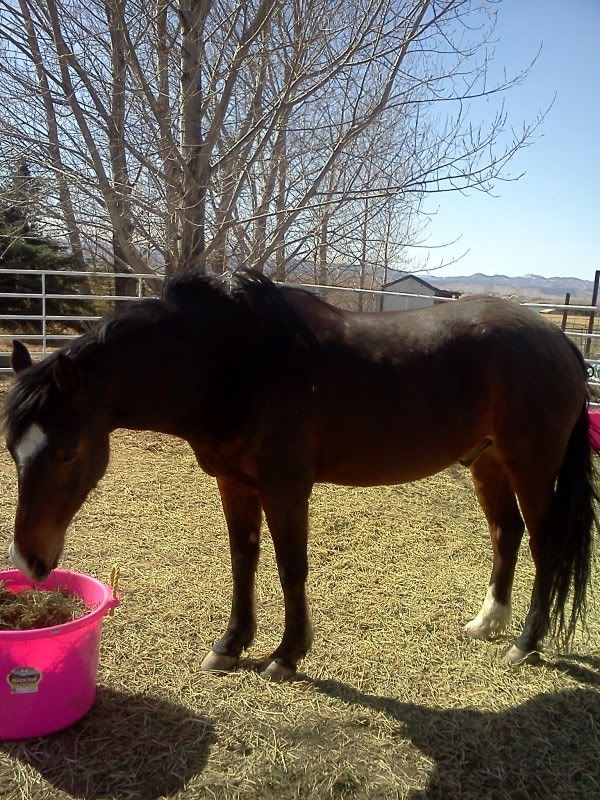 Very sweet, athletic and all *Morgan*. He'll work his heart out for you but at the same time has no problems telling you if he doesn't *want* to do something... Bought him because he's incredibly level-headed, was being used for lessons as a green-broke 4yr old.
---
Last edited by Delfina; 06-27-2012 at

01:12 PM

.
You pretty much took the words out of mouth. The original looking Morgan, with no funky crosses are just BREATHTAKING. Haha same sires that we like too ;P Figure would have to be my all time favourite, I don't know why but I love his neck, and the way he carries his head. Just drool worthy.
Old style all the way!
I don't have any digitized pics of the Morgan mare I had, but she was the mare version of this pic I pulled off the internet. Just a bit more bay in color and a little less cresty.
Typie yet refined He is a solid good looker
---
The Truth Harsher Than One Would Think
I prefer the Lipid, older style Morgans over the new Araby-type ones. It was sad the day I looked at a horse and said "That's a nice looking Arab." And someone else answered, "That's a Morgan." I then wondered what happened to the Morgan breed. The first few lesson horses I rode were Morgans, the barn I work and ride at specializes in old style Morgans, I love every one of them.
---
"And somewhere in the northwoods darkness a creature walks upright. And the best advice you may ever get is: Don't go out at night..."
Definately the Lippit Blood line nothing with the mix blood in it. Justin Morgan build is the best in my book.


TRR
Wow! That is beautiful! I've decided that if at all possible the only horses I will own are going to be Morgans and Mustangs.. Just love them!

Oops! This was supposed to go under Lockwood's comment.
I wan't a baby out of Quietude Jubilee Kingdom some day. Amazing horse! Sometimes I wish my horses breeder would not have gelded him though :/
I love the older type. I learned to jump on a 25 year old Morgan like that. Even at that age (and to this day, 8 years later) he just wanted to go go go all day. He's retired from hard riding now, but even at 33 he's not showing any signs of his age and he's still the speedy boy I knew :) He went barefoot and stayed sound his whole life, even when he was doing higher jumping. Now that's the type of horse I'd like to own! I have pictures somewhere, I'll see if I can dig some up.