Mules....
---
Anybody here ever ridden a mule or even seen one? I think they are cute. If you have ridden one or seen one and have pics you can post them up. This is the mule at the barn its gonna be pic overload lol and i got a couple vids if anyone wants to see those just ask. Her name is Molly and she's 4 yrs old at the moment and broke to ride already!! We have a 10 yr old even riding her
i know surprising right.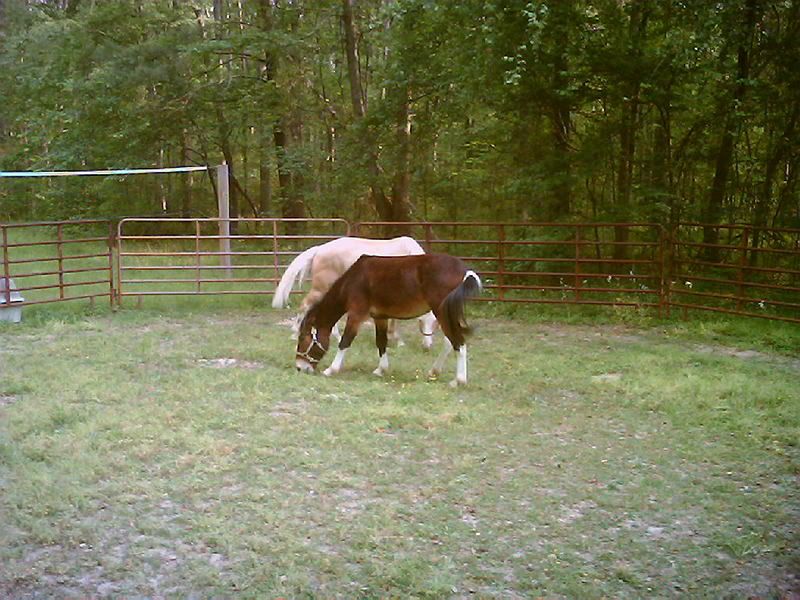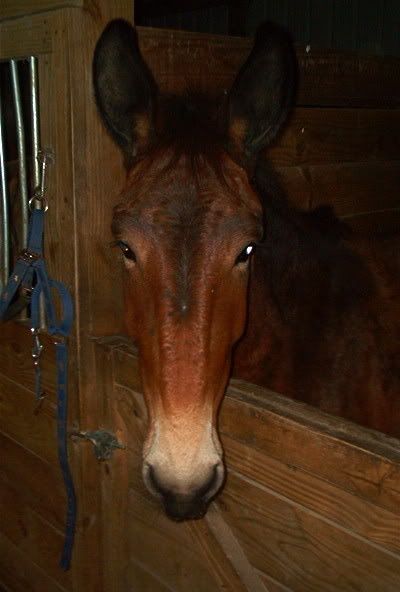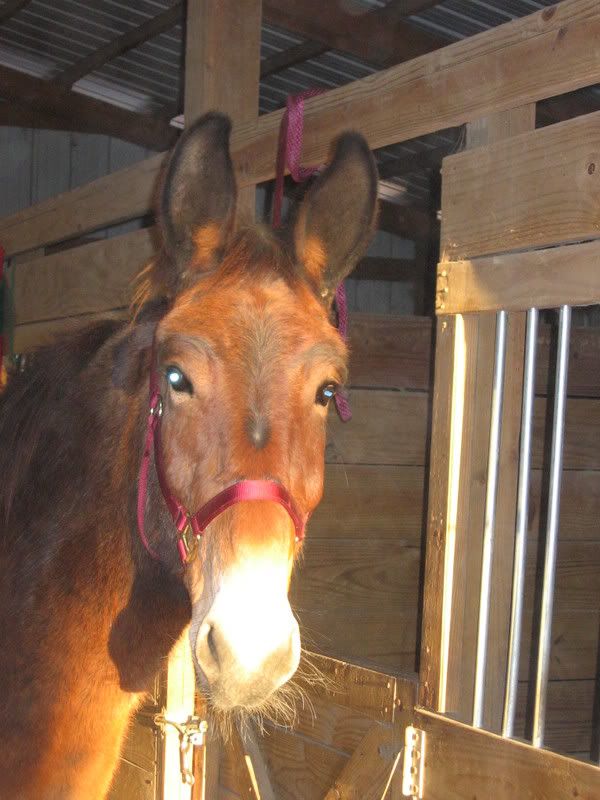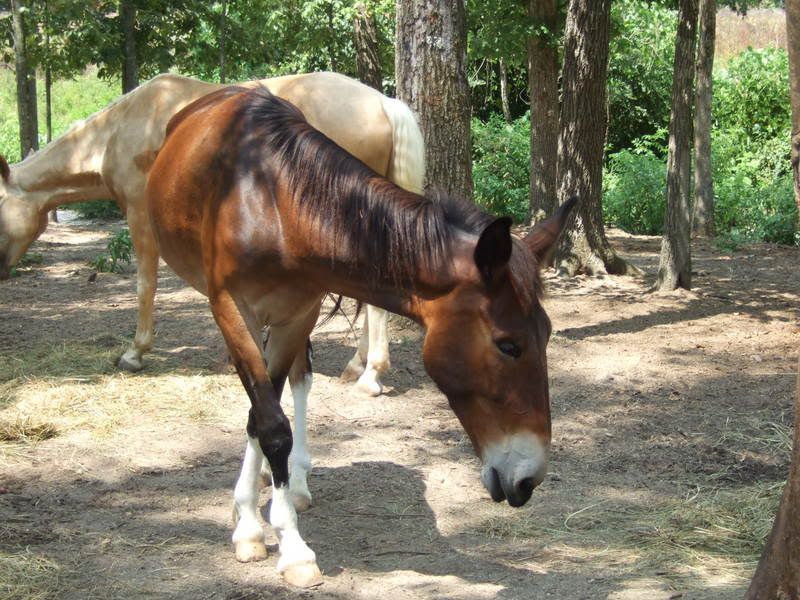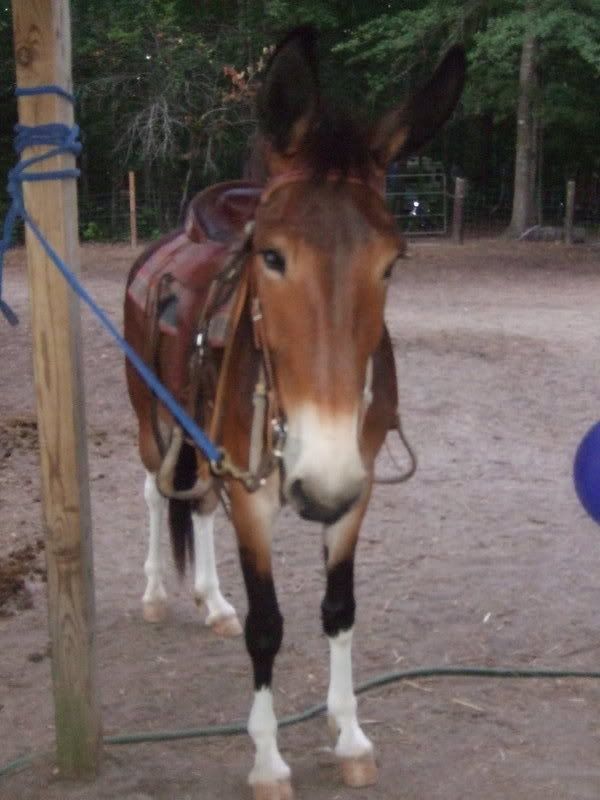 Her and her original rider....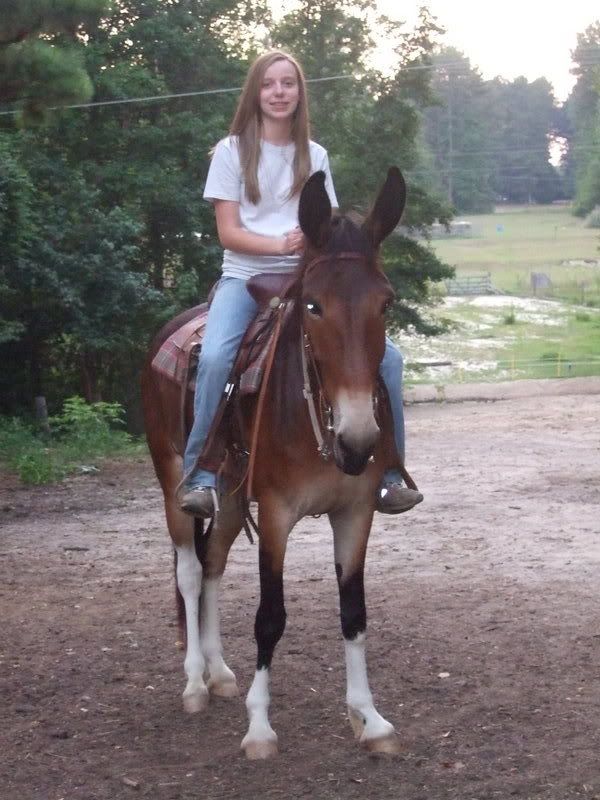 Trotting....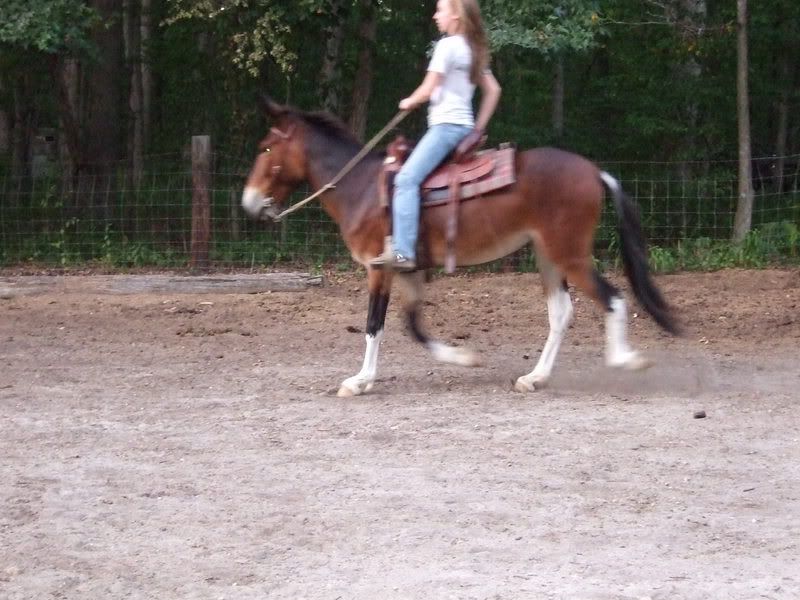 So what do you guys think about mules?
Aw there's one at the therepeutic riding center where I volunteer. She was retired this year, but she is the sweetest!
oh thats so cool. What type of mule was she?
I like Mules a lot!!! Last summer, my friend took a mule in with her grandparents. <--- the traders I got Blu from. JT was a great Quarter Horse Mule gelding. Well he ended up ripping his whole tendon in his back leg apart. We helped him for weeks.

My friend moved back to her hometown with her Mom. Her grandma...who was really only "dating" her grandpa...left. Straight up left. They wre in debt so bad because she was pocketing the house payment money given to her by my friend's grandpa, who was out of town.

Anyways, she straight up left with my friend's grandpa in the hospital. She left all the horses. And now I have no idea what has happened to them and JT.

Well, I do know my friend's Paso Fino mare is safe...and her grandpa's Mule, Loretta. But JT......*sigh* :(

(sorry for such a long post)
---
WHATS REALITY?
Hmm I'm not sure what part horse she is, I couldn't recognize any breed. She is average height, (around 15h) it wouldnt surprise me if she was QH or TB?
I love mules
I have several friends who breed them. One of them keeps wanting to breed our girls for a gaited mule but I haven't done it. At the moment he is breeding TW horses and donkeys.
---

"Until one has loved an animal, part of one's soul remains unawakened..."
- Anatole France
OMG! I LOVE mules!!! I don't even know why....perhaps its cuz they're kinda outcasted in most horse herds. There's a couple mules at the stables, and one, Zeke, is in love with my mare. He'll call to her if she's out of sight! It's cute.
---
Have you hugged your horse today?
Molly is a gaited mule and gaited mules are actually worth alot of money when she was untrained she was already worth about $3,000 and now i would say hmm about $6,000 to $8,000 although someone had offered the owner of the mule over $10,000 for her and the owner wouldn't give in he just loves his mule too much. Awww lol.
I think mules are great! They're just like horses with big ears and I think they ride EXACTLY the same. Sometimes a little slower but that can be expected in a horse too!
my dad has a mule and he is a mini mule and get getss on my nerves he chases my horse all over the pasture and mounts him and bits him and it makes me soooo mad!!! bc my horse wont to anyhting about it and it drives me crazy idk why he does it he has been cut and everything
lol
---
3 barrels , 2 hearts & 1 passion