I think mules are adorable. I love their big ears and long faces. I've ridden a donkey, but not a mule!
We have a mule at the western farm here at my university
He's a BLM adoptee and is wild as the wind. He's totally adorable, though. I'd love to ride one someday.
I have a Mule!
She is a PINTO Molly.
Ever though her Dam is a Quarter Horse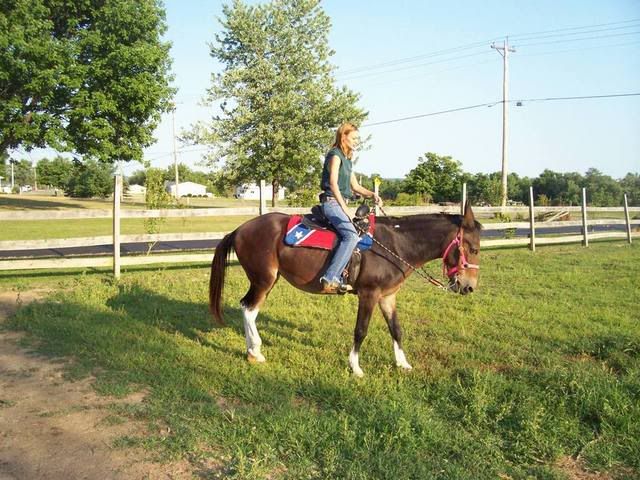 Molly and Bobby socks could be sisters, they look a lot alike :)
They probably could!
He was suposed to have a twin sister.
They said she got hit by lightening :(

In a way I didn't believe it..

Bobbi is a Quarter Mule.
That Mule looks have Thoroughbred in her.
She has that skinny build.

See how beefy Bobbi looks?
aww they so look a lot alike! haha yah but bobbi is a little more stockyish but still!
yea Molly has some sort of gaited horse in her...i don't know what though since she isn't my mule lol. They got her at age 3 and she is hmm 4 or 5 right now i think 4 actually. But uh yea they said she was gaited and she is like 14.3 hh so i don't think she has any quarter horse in her.