Mustangs
---
First off, does anyone have any pictures of them to share?
I've always loved them (hence my name) and was hoping to see some one day. Witch leads nicely on to my second question...
Where in the world is the best place to see them? Be it wild or otherwise. I'm guessing America but if so, where abouts?
Lol. Mustangs are very cool horse's IMO... I've never seen a wild one, though... but my cousins have 9 horses, and all of them are Mustangs except for one, and he's a half Quarterhorse half Mustang gelding named 'Wildman'. I only know two of my cousins horses, though... Wildman (the Quarterhorse/x/Mustang gelding my 14 year old cousin rides) and Megan (a pure Mustang mare my 12 year old cousin rides). I can post pictures up in a few moments. Wildman is very cute and looks like a pony... and Megan is kinda ungainly, but she's the best trained horse a person could ask for.
---
Horseshoe Loop Farm: Home of Gypsie (22 y/o TWH mare), Dakota (10 y/o TWH gelding), Codie (18 y/o Walkaloosa gelding) & Harlow (9 y/o APHA mare)
Here is a pic of my mustang mare Savannah, who I adopted as a yearling from the BLM. She's about 2 1/2 in the pic and it was the first time I had saddled her up. Unfortunately I had to sell her when she was 6, but she was awesome, just so mellow once I had earned her trust and super sturdy!
Here's Thunder, he'll be 3 in April. He's half Kiger stang, and half stang from nevada range.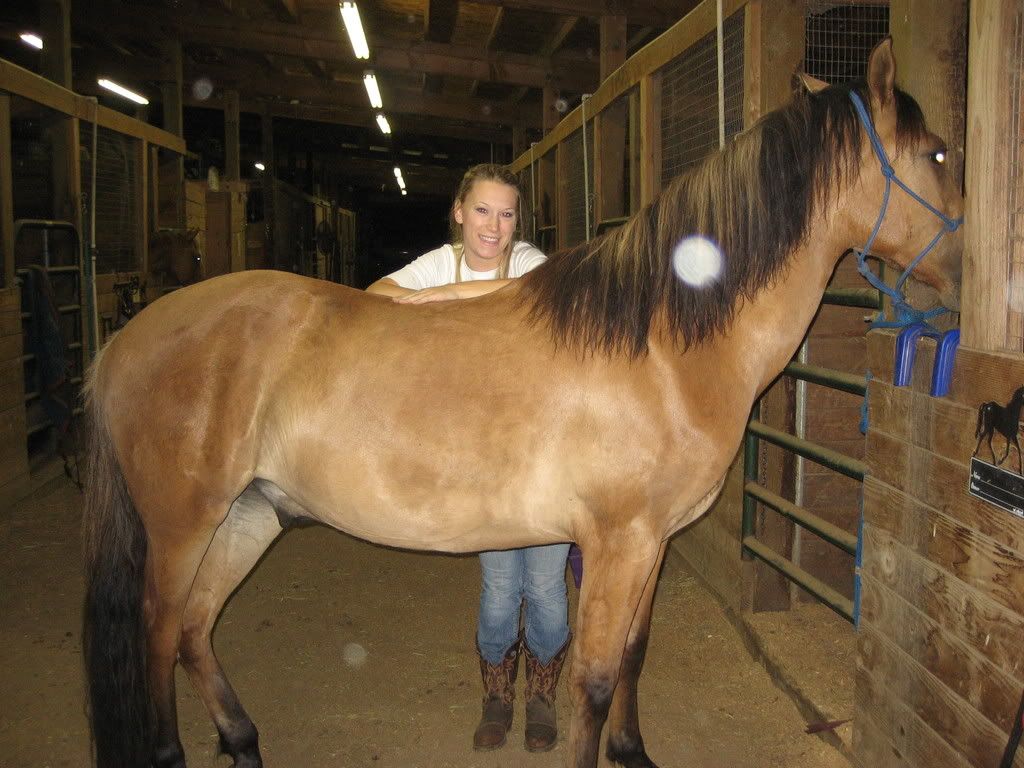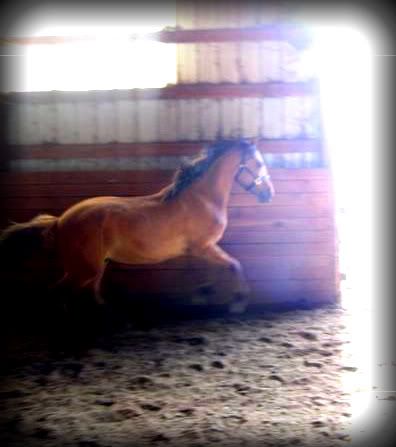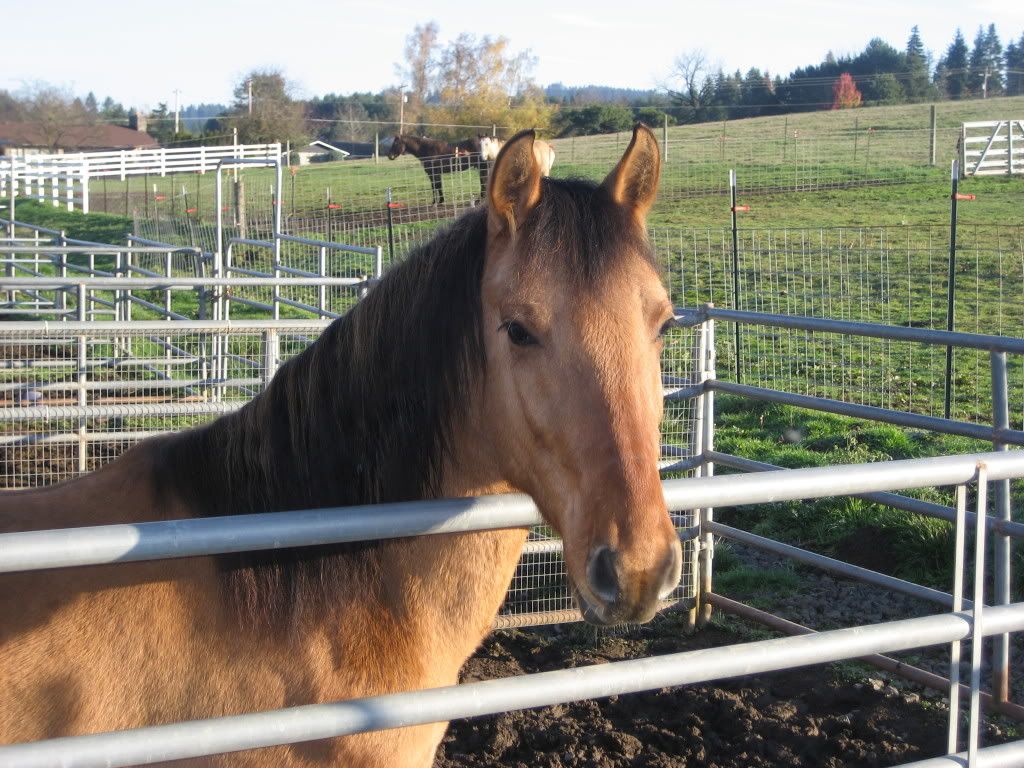 Pictures
---
I got some pictures of my cousins horses uploaded. I only have pictures of two of their horses.
Wildman is about 5-6 years old and about 14.1 hands. My cousin Rusty trained him. Rusty is the one riding him. Wildman's name doesn't reflect his personality at all... he's a total sweetheart, according to Rusty, he just couldn't think of a name for him. Wildman is half Mustang half Quarterhorse.
Megan is closer to 10-11 years. She's about 14.3 hands. I dunno who trained her, but she's a perfcect horse for a kid of an unconfident rider. My cousin Derek (Rusty's younger brother) rides her and she's predominately his horse. Derek is the one riding her. She's a little ungainly and not too well put together, but she's a perfect trail horse and really takes care of her rider. Megan is pure Mustang.
---
Horseshoe Loop Farm: Home of Gypsie (22 y/o TWH mare), Dakota (10 y/o TWH gelding), Codie (18 y/o Walkaloosa gelding) & Harlow (9 y/o APHA mare)
Here is a picture of a Spanish Mustang I inquired about while shopping for a horse.
Here is my mustang I used to have. He went to a new home this past fall. He is from Nevada:
---
All I pay my psychiatrist is cost of feed and hay, and he'll listen to me any day!


Wakiya is a Spanish Mustang, what the breed was until people decided to shoot the Spanish stallions and replace them with thoroughbreds, drafts, and whatever else into the BLM herds
Here is my 6 year old boy. His parents were wild, but he was born in captivity. He is a good little horse - in fact, everyone who rides him loves him! My sons (11 & 13 years old) ride him all over, in fact, my 11 year old will ride him in my saddle, holding on to the reins & the horn, no feet in the stirrups & loping up & down hills!
---
Horses are God's apology for men.
They have a whole bunch of reservations where they run wild. I just googled them up and found a lot of them all over the US. Take a look there and see what you find. Are you sure tho, that you would want to bring one home? would be very expensive for you to cover the flight over sees. You should also call up your local vet and livestock import to see what the laws for the UK are.
Good Luck.