I just got a Mustang that was born wild in Nevada. You can go to the BLM wild horses and burros website to find out where one of their adoption sites are if you're interested in adopting one.
NV has over half of the wild horses in America (I think, don't hold me to that 100%). They are in several western states.
I have had several mustangs. I have 2 now, and a burrow that I adopted from the BLM.
My youngster...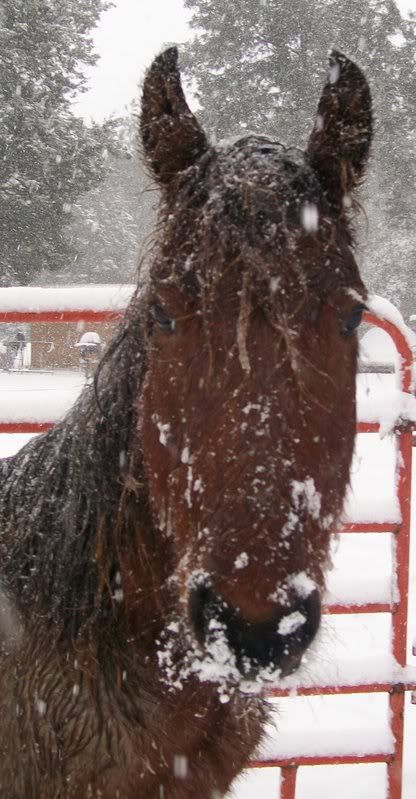 My mare I've had for about 7 years!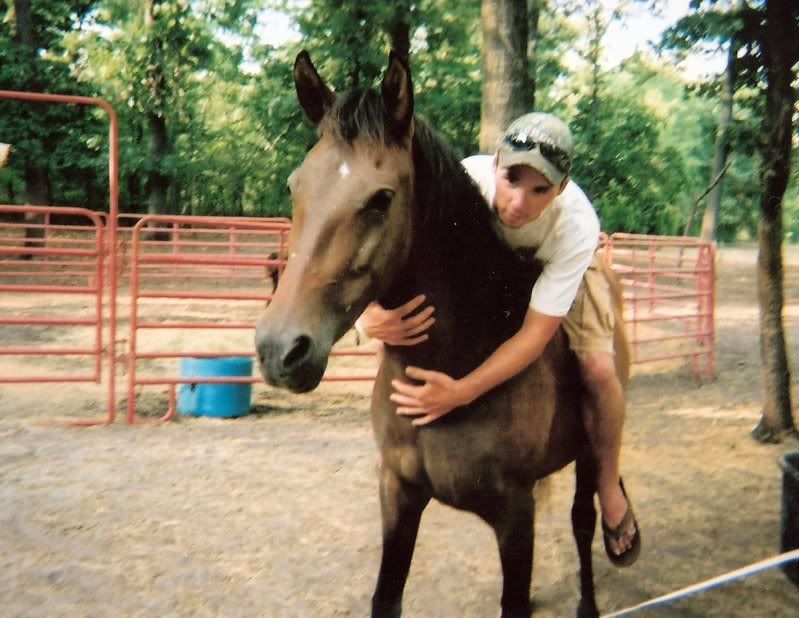 My burrow with a mustang I use to have...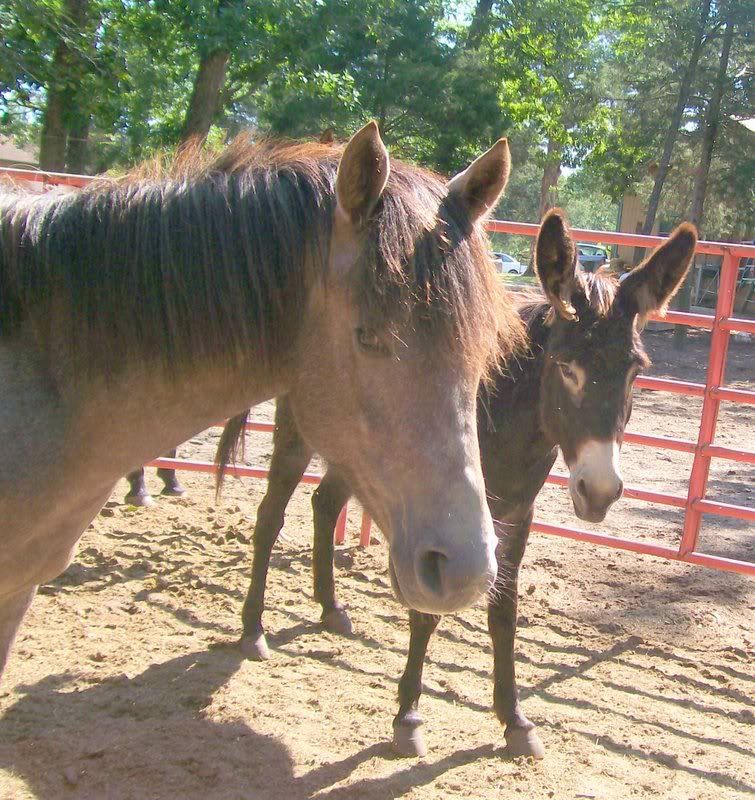 ---
"We all die. The goal isn't to live forever, the goal is to create something that will."
Here are pix of my 2 babies. Dobe is the gray and Koda is the bay. They are both 7 this year. I got and trained Dobe as a 3 year old but didn't get Koda until he was 5 and did not have the opportunity to start training him until last August. You can see wild mustangs in Nevada and some places in Wyoming. I believe there are also places in Oklahoma where there are some running wild. If you want to see more pix of wild mustangs, you can go to
www.blm.gov
and check out their photo galleries. If you have the experience to deal with a feral horse and the opportunity to get one, I advise that you do. They are incredible horses and I have fallen completely in love with the breed.
Sorry the pix of him under saddle are so dark. It had been raining all day and was pretty overcast. These are pix of his 3rd ride.
---
Always remember that feeling of looking at a big, open country over the ears of a good horse, seeing a new trail unwind ahead of you, and that ever-spectacular view from the top of the ridge!!! Follow my training blog:
http://robertsontraining.blogspot.com/
Here's a pic of Wiski my BLM mustang. He is 14.2 and was wild caught in Nevada at about a year.
---
I'm my spare time I ride dragons and runners, practice my Harper skills, talk to dolphins and hang with MasterHarper Robinton.
Foal
Join Date: Feb 2011
Location: California (school) and Canada (home)
Posts: 64
• Horses:
3
these horses are so pretty!! :)