Mustangs.
---
Am I the only gal who has a pinto mustang?
I would Love to see everyones mustangs!!
here is my girl Dolly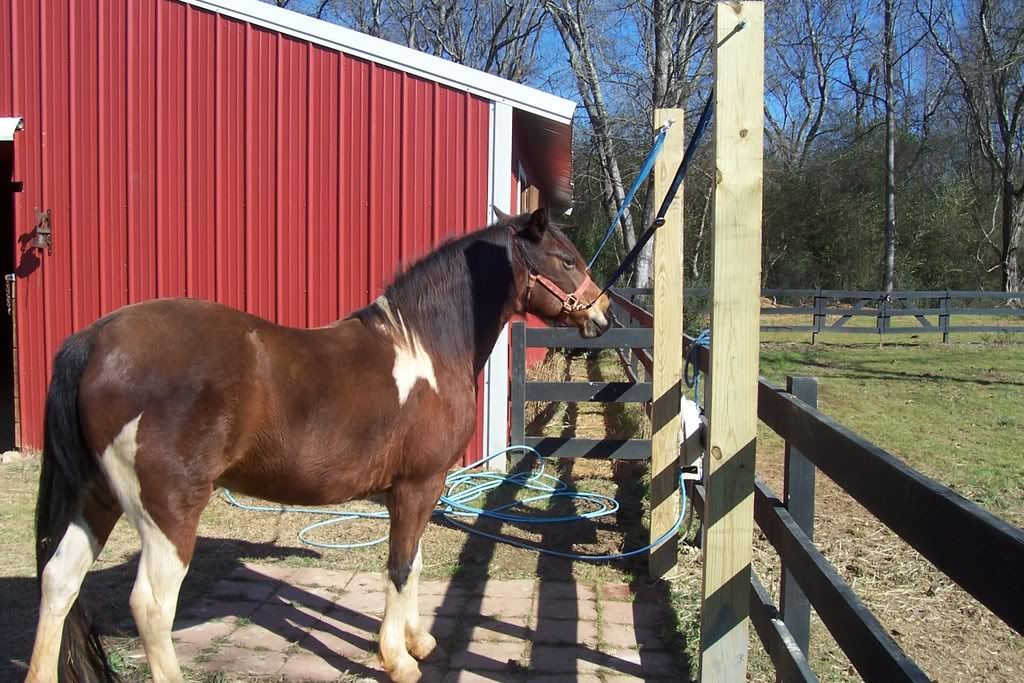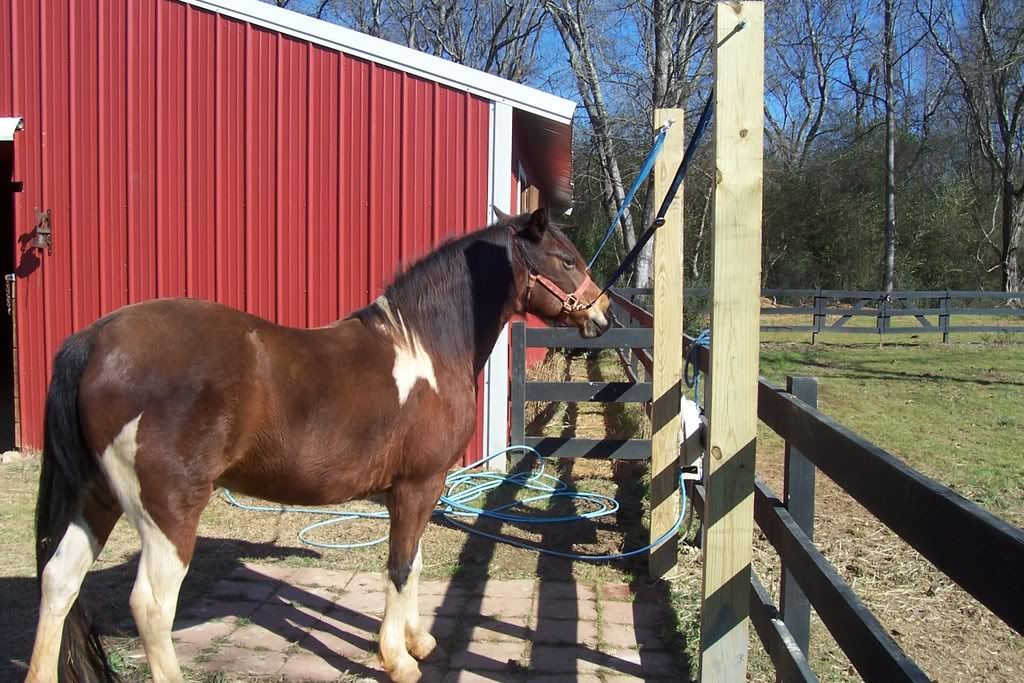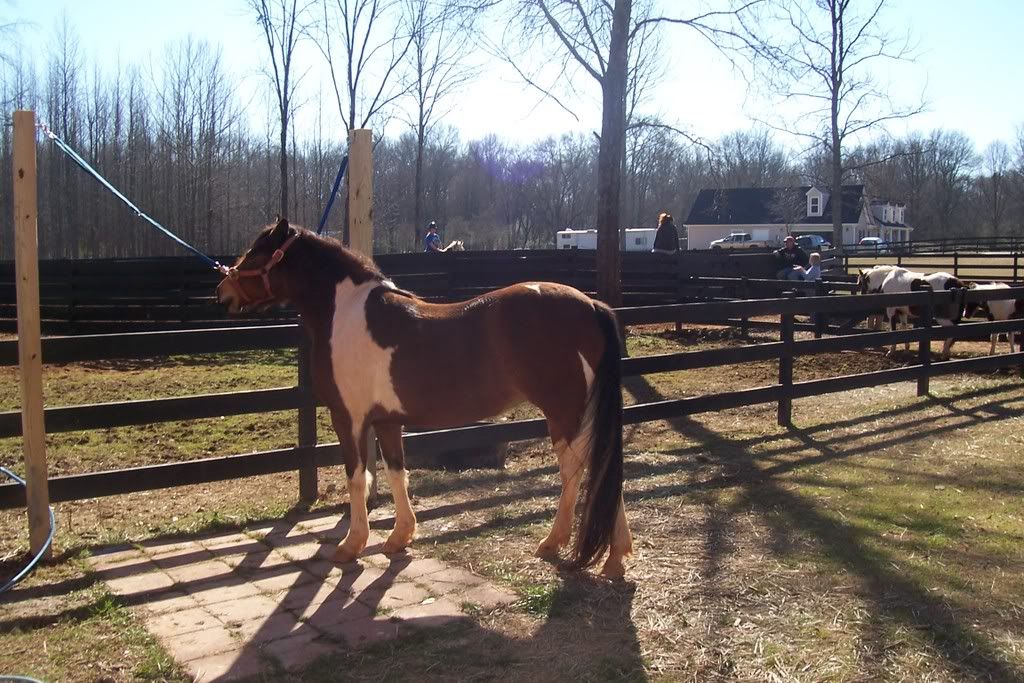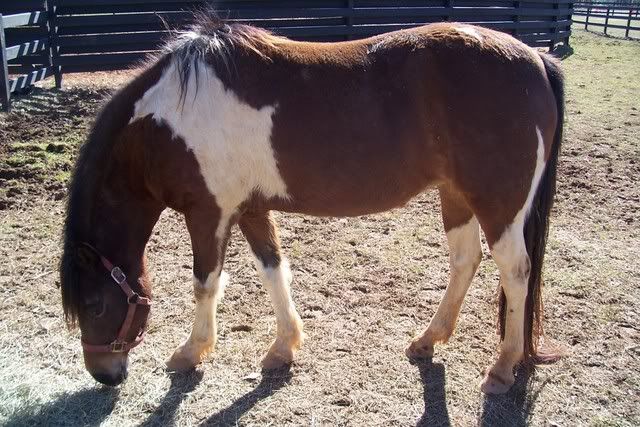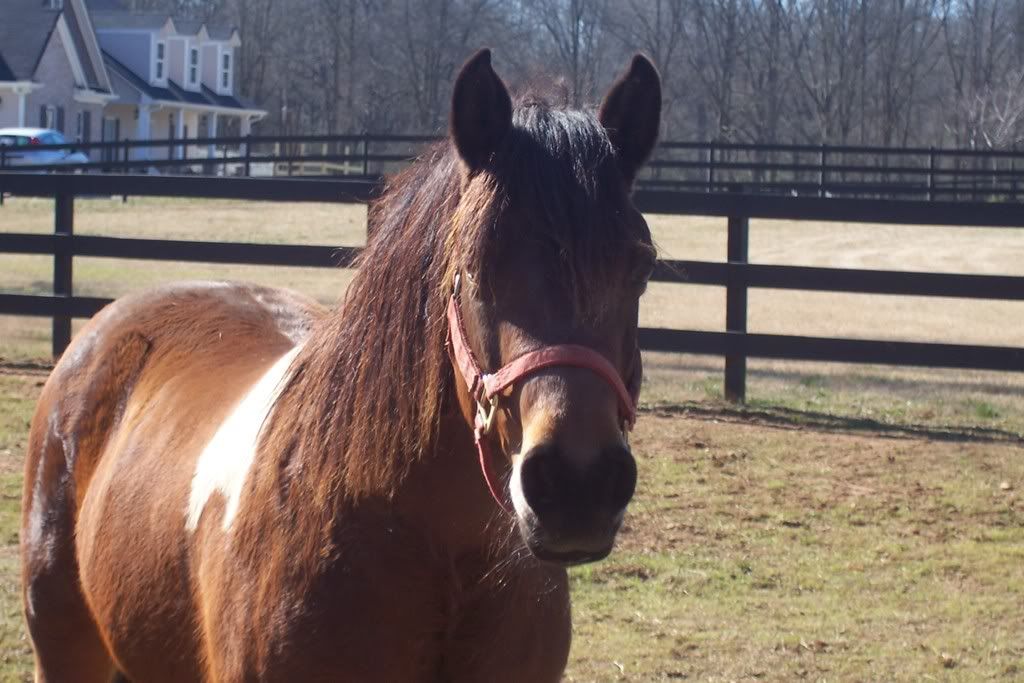 Sorry these aren't the best pictures.
Sorry about those winter woolies haha.
She is a 9 year old mustang.
She is about 14hh haven't got the stick to her.
She hasn't been worked with or groomed in about
10 months.
She is an absolute sweetheart she is the smallest
horse at the barn but she is the alpha mare.
She even shows the geldings who's boss
She has previously foundered the owners forgot to tell us
that until she was home :roll:
I think the world of her though.
We are getting the vet and farrier out very soon.
Under the circumstances what does every one
Think.
---
Proud new owner of a 9 year
old mustang.
I have a pinto Spanish mustang and a pinto Spanish mustang QH cross (her daughter)
Brandy
Brandy's Daughter Agape
Ohh there both stunning!!
I mean there both VEERRYYY ugly!!
You can just send them to me at once!
---
Proud new owner of a 9 year
old mustang.
haha. Agape isn't even that color any more. She is a really pretty grey pinto now.
I had a Mustang.
He wasn't a Pinto though.
Just a pretty bay.

Ya'll's horses are stunners!
I love Mustangs.
They don't get the respect they deserve.
They are the Spirit of The West!

-Bobbi
Thanks so much!
I agree they are GREAT horses!
And the have such loonng thick mane and tails!
8horses i would love to see some current pics of him
---
Proud new owner of a 9 year
old mustang.
I love them i think there very pretty i would love to adopt one soon :)
---
3 barrels , 2 hearts & 1 passion
YAY FOR MUSTANGS!!! They are my fav
I got mine in November, he's half kiger, half reno mustang and dun color. I think he's about 14.1 right now, but still growing! He will be 2 in april
I'm a proud momma heheh
I can't wait for spring to give him his first bath lol
Aww, I love the name agape 8horses! It's means love of God right? Or am I thinking of a different word...
wow I love yalls horses! free_sprtd horse carrys his head proudly lol. I think mustangs are beautful & I HATE it when people call them ugly and pointless to own.