Need Input from Haflinger Owners
---
I am considering buying a 5 year old Haflinger. The person who owns her now has her on a dry lot with grass access a couple of hours a day. If I buy her, I do not have a dry lot. She would be on 10 acres with 3 other horses. Our pasture is not lush, but has adequate grass for all. She would be ridden about 5 days a week for 30 to 45 minutes. Is this enough to keep her weight in check or should I pass? Please do not suggest keeping her in a stall. I would rather have no horse, than one I had to keep stalled all the time. I cannot create a dry lot because I board and it is not my field.

This is my first experience with the Haflinger breed and hear that they can get fat off of air. I just want to make sure that I can provide a good home for her.

Any other advice on the breed would be appreciated also.
You can always get her a grazing muzzle and put it on her a few hours a day if you're worried. Bring ridden that much she should be fine though.
I have a Haflinger who stays chunky year-round, even in the winter when he has hay instead of grass. However, he has never had any health issues. I don't keep him in a stall because he would be miserable. I tried a grazing muzzle for a while, but he was incredible at getting it off. I think it would be difficult to keep a Haflinger "thin", but like I said before, mine hasn't suffered from being a little chunky. He seems to get more of a hay/grass belly than fat build-up all over his body.
Many of my friends have Haflingers for pulling the hay wagon and light farm work. They report no problems with having them out to pasture.

They are kind of a chunky breed for a reason. I wouldn't worry right off and like the suggestion for a grazing muzzle, if needed. Definitely wouldn't stall one.

One of my buds wants me to bring up a couple polo saddles, mallets and balls and play what he hopes is the first chukker of Halfie polo! I hope his good humored and endlessly patient wife will video and photograph our attempt.

I really like Halflingers.
I have a student who has a "haffie". He is fabulous! He does dressage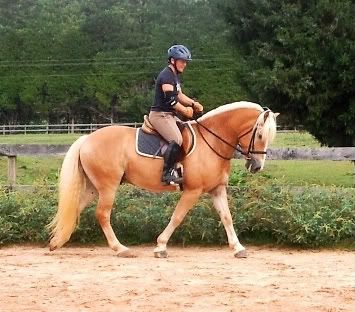 Hunts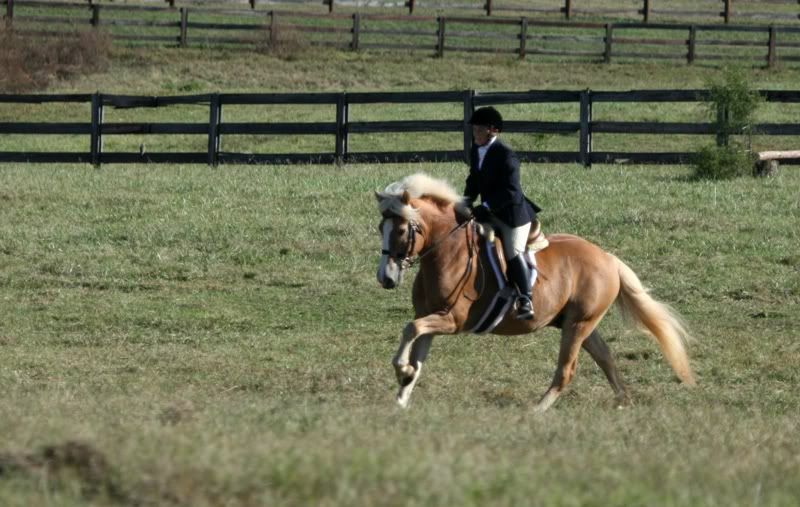 Events
An amazing little guy!
I recently taught a clinic in Canada and a student came with a haffie. It was nice how quickly he picked things up! I got a kick out of getting on him.
Hard to go wrong with such a tough and hardy breed.
Thank you for the input and the pictures. The breed was not even on my radar until we came across this little mare. The more research I do, the more I like them. If anyone has more pics they would like to post, I would love to see them.
Here are more:
Haflinger im Sport -
Pasture should be fine, as long as the Hafi is being worked regularly. If metabolic problems already exist, I would pass, if drylot is not possible.
Haflingers in general are a lot of bang for the buck. But, can be quite hard-headed. In fact, the only serious argument I ever had with a horse in 45 years was with a Hafi
I have had a quarter gelding, paint mare, and now a Haflinger gelding. He will be the last horse I own. He can be as stubborn as a mule but sharp as a tack. He learns quickly and is like a large 4 wheeler on trails. He is very mellow and extremely friendly. I think if you keep your Haffie on a training program and keep them working, grazing outside should not be a problem. Good luck.
---
Jackie's Sonny Daze
Haflinger Gelding