New Horse, WEIRD lookin STB
---
ok this one of our new horses. his name is Talbotwesternflame. AKA Peanut, AKA Alien.....
he has to be one of the smallest and strangest looking STBs ive seen. a 7yr old gelding, hes so tiny, maybe 14HH at the most. he has this little narrow body and this horribly narrow face with these HUGE bug eyes. and his one ear curls backwards. hes kind of a jerk with some things, but overall not too bad. i am a little concerned with how his spine looks though.
curly ear!!!! but this is a good angle of his spine. see how its sunk in so much around his virtabrae?? i dont know how i feel about that.....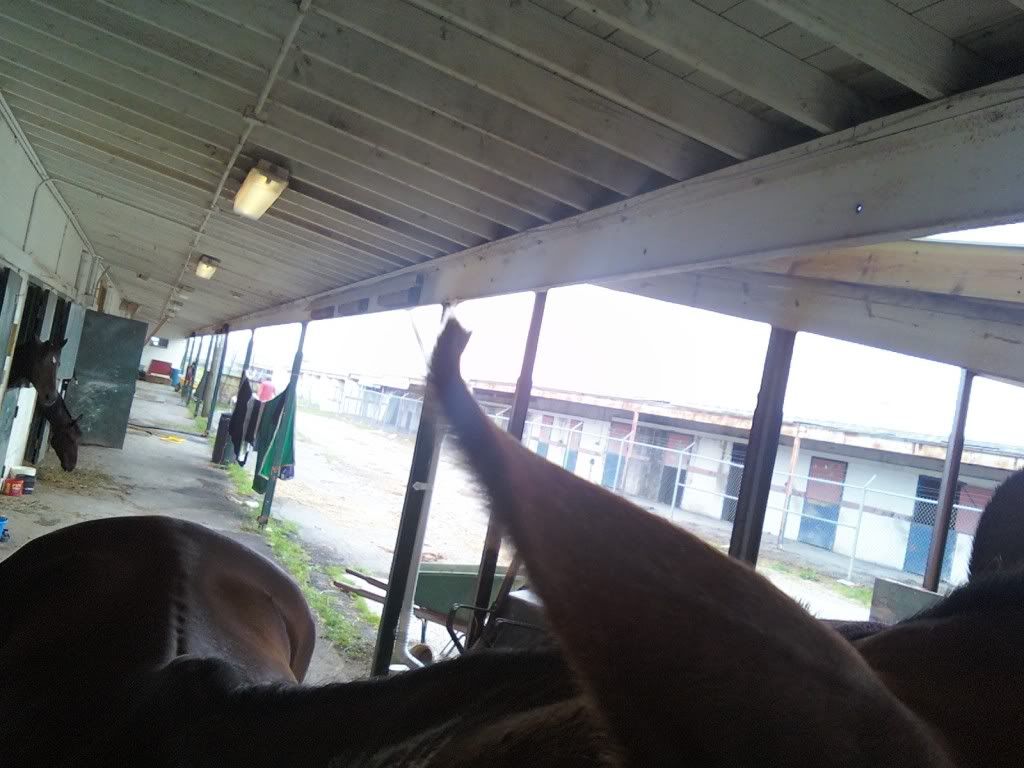 ALIEN EYESSSSSSSSSSSSSSSS!!!!!
Short short man!!!! thats my 5'4" cousin standing next to him. soooo tiny!!!!
How about some squared up confo shots? It's hard to comment on his spine without seeing his overall body. At least for me anyway.
i think his face is cute
---
Boxer
Diligent, loyal, strong
Banned
Join Date: Dec 2008
Location: At my house, or stable, duh!(Michigan)
Posts: 2,479
• Horses:
3
WOWSERS!! Those eyes.....DANG!! She looks so kind
he is cute i will give him that. those HUGE eyes draw you in. for the most part hes a sweetheart... but when it comes to painting his legs and putting wraps on.... :roll: you would think you were killing him! he actually kicked at my cousin the first day we had him. not nice! but i have been working with him a bit, and hes getting better little by little. most of that is just trust issues i believe.

as far as a squared up pic. good luck with that. hes always moving, cant get him to stop. theres nothing wrong with his confo. really. i just dont like the way the spine has divits like that.
Ya, but it could be that the spine looks like that because he is overweight or any number of other reasons. Can you get some kind of a side shot at least?
Aw, I think he's adorable.

Don't know about the spine though...never seen it before
Cute. Ive never seen that before though. Sorry im no help
You cant get any kind of side shot?
---
When God Made Horses, He Painted The Good Ones.
"All I pay my psychiatrist is the cost of feed and hay, and he'll listen to me any day."