New Member ! Arabian owner
---
Hi everyone i just thought I would introduce myself. I am a new member.

I love, breed, own and am owned by Arabian horses.

I live in Alberta, Canada

Nice to meet everyone!! :)
Welcome! I have an Arabian myself. =)
---
Fabio - 13 year old Arabian/Lipizzan gelding

~
Rest peacefully, Lacey.

welcome !
nice to meet another canadian :)
I used to have arabians, first horses ive ever owned, and learned how to ride on lol :)
Welcome to the board! I've seen your hoses, just stunning. :)
Thanks everyone!! Nice to meet you all.

Tiffanny, have we met??

Kristine
Nope just seen your website! :) My sister, Steffannie has Whispering Secert Arabians.
well pleasure to meet you.. I don't think I have met your sister either.

well, if any of you decide to do a little road trip then be sure to pop in for coffee!!

Hey beaubaby!! Thanks for the comments on my ponies.

I really enjoy them all.

I will post some pics in the future.

Kristine
here is a picture of one of my horses :)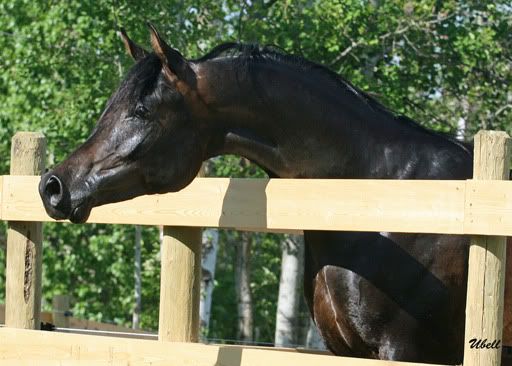 thanks for letting me share :)
he is Drop dead gorgous, if he isnt there one day.. it was NOT me :)
i love arabs.