Newbie here with yet another color question
---
Hi all. Newbie here. I have a two year old gelding named Murphy (hence my forum name). Mother is gaited (TN Walker maybe?). Father is quarter horse. No one where he is boarded seems to be able to figure out what to call his color. When he was born they thought he was a buckskin. He doesn't have a dorsal stripe, so he isn't a dun. Any ideas what to call him? His winter coat is vastly different than his summer coat. I'll try to post pics of both, plus one of his mother.
Summer coat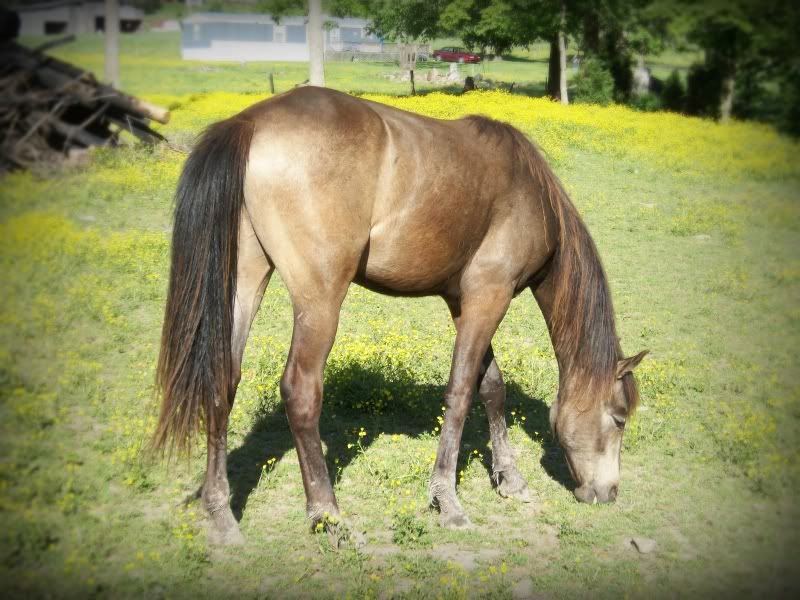 Winter Coat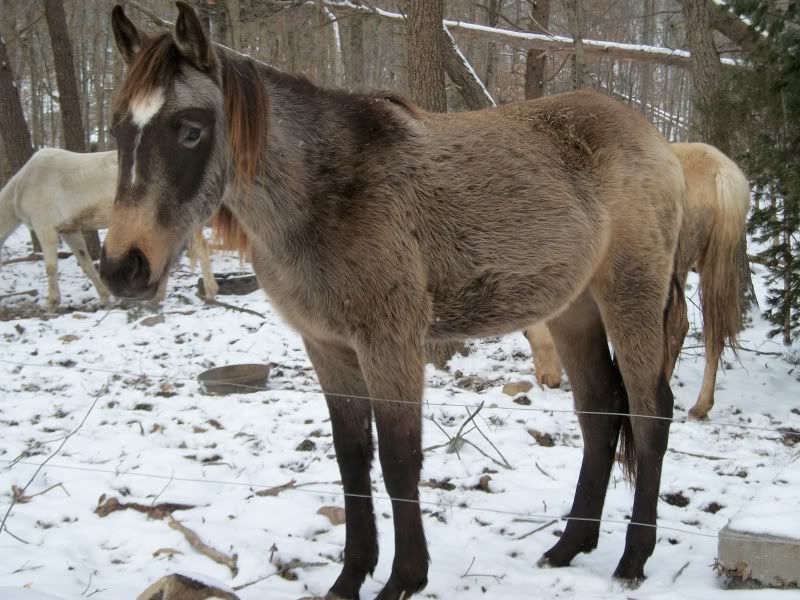 Mother, Junebug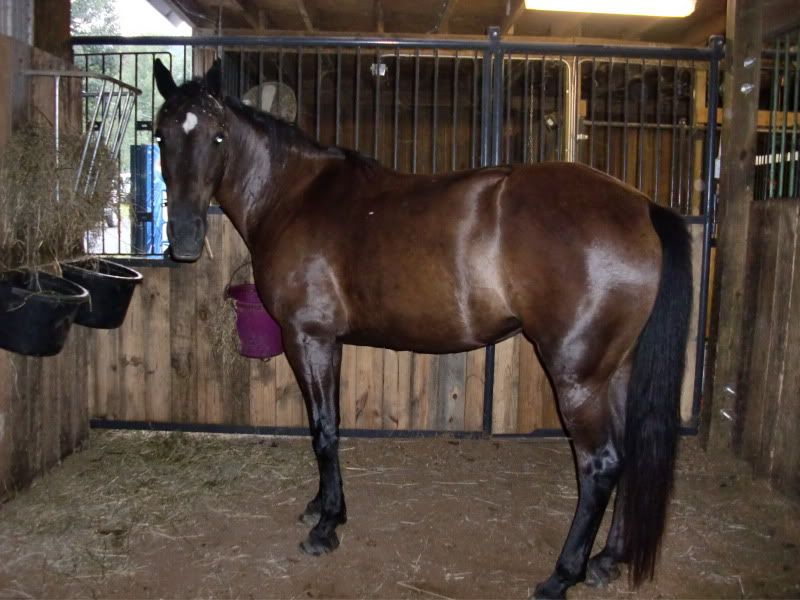 ha ha ha, i am no color expert, but had to laugh at his winter fuzzies! he is such a grizzly bear!!
love it!!
What a cutie!! Perhaps he is Grulla?
My guess would be the same as "payette" !
---
"Go confidently in the direction of your dreams. Live the life you have imagined. For no dream is impossible "
Mom is a bay right? What color was dad?
Grulla is basically a black based dun. Possibly a buckskin, but not sure. What color was his sire?
He's a buckskin, no doubt about it :)
I thought buckskin at first too, but his legs aren't black in the summer. Even for a badly faded black horse in the summer their legs typically stay dark. I am wondering if there is some sort of dilute or modifier in the genetic mix?
Im bad with color but i would call him ADORABLE!