Paint Question...
---
My BO has a paint mare that she rescued a few weeks ago. Right as she was leaving the farm where she was at they told her that she may be in foal thanks to another case of bad horse housing management.
So Jags is a reg. paint mare (painted robin bred for those in the know) and the stud is a reg. quarter horse. The BO says that the foal can't be registered unless the stud gets paint papers. Is this true?
I am also curious what Jags' pattern would be called. She doesn't have any markings except for a blaze that also wraps around the side of her face and goes half way up, and then on her side she has a little spot that is trying to be white but not really making it.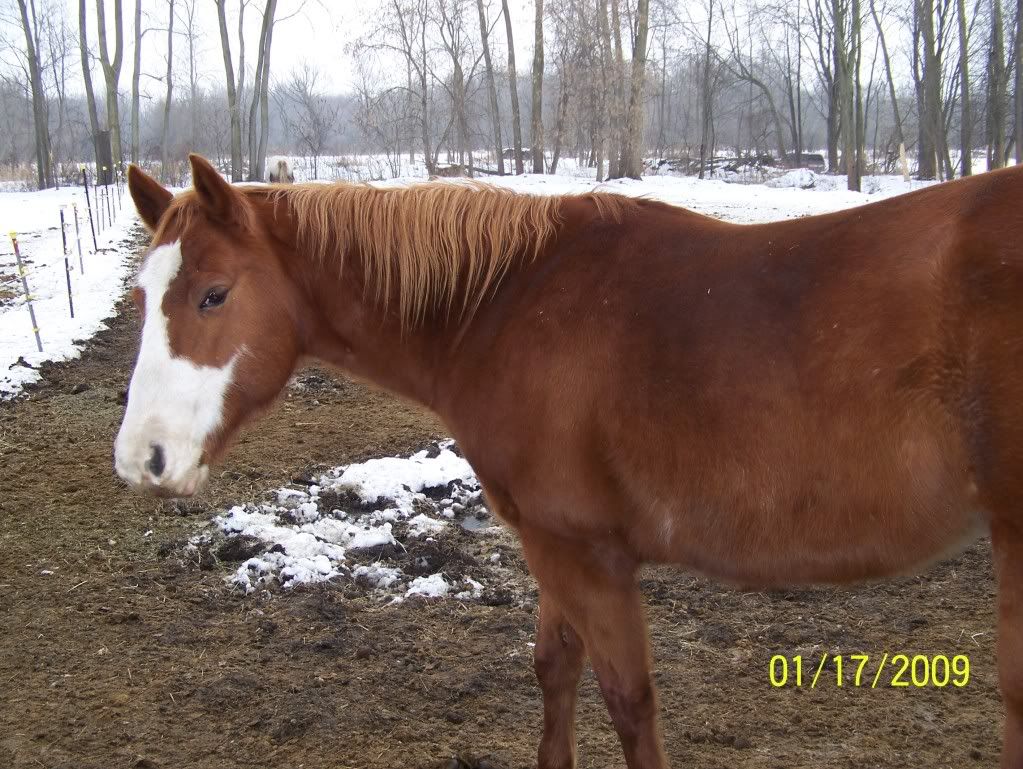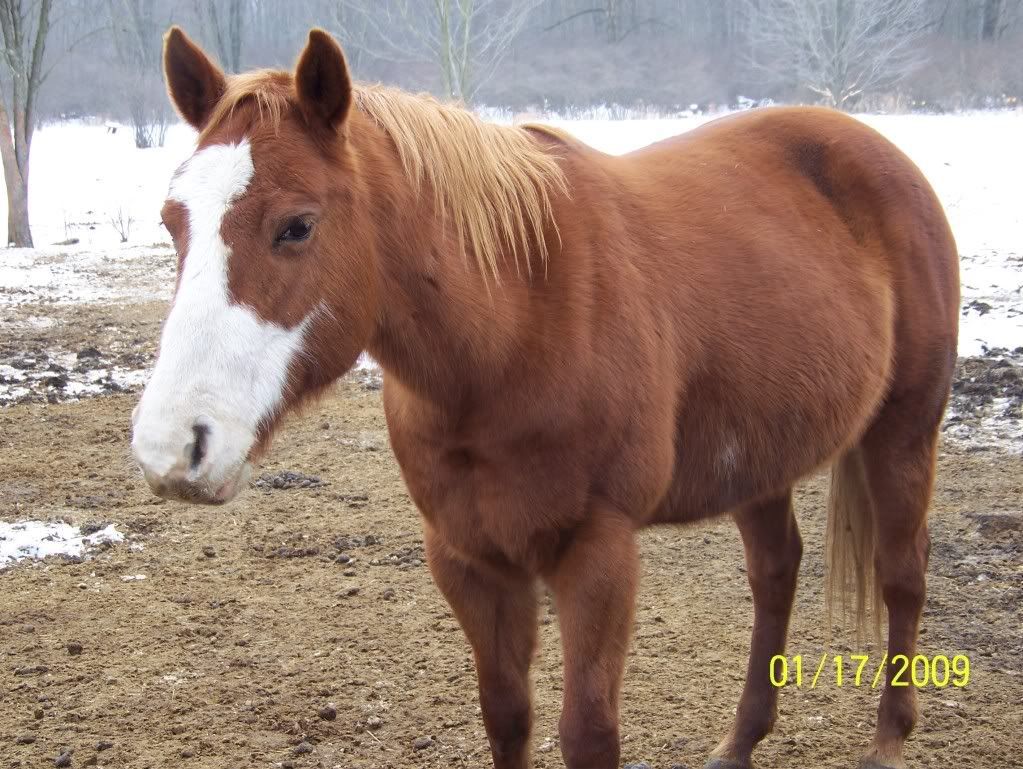 ---
RH Queen O Anywhere "Sydney"
2009 Sugarbush draft
AQHA is an approved cross for APHA, so if the stallion is AQHA registered and all the proper stallion/breeding paperwork is filed Including DNA on the stallion, the foal would be APHA eligible.
With that face marking and no leg markings, I am guessing she is Frame overo.
She's a minimal white paint for sure if not breeding stock. You would have to check on the inch rule on the APHA.com site.
Based on the chart on APHA.com, I think she might "just" qualify for regular papers-- the requirement for qualifying face white is 2 inches of white anywhere beyond the lines shown-- including white that runs just over a line for 2 inches along it---
Also, if she is already registered, at the time she was registered the line might have been from the "V" of the ear, thru the eye, to the corner of the mouth-- it allowed for a little less white than the current line does.
Yeah I figured it would be a pretty close call.
Quote:
With that face marking and no leg markings, I am guessing she is Frame overo.
I agree.