Post a Pic- Fleabitten Greys no matter what breed
---
Show Name when I register her: Ozuye Nacacijin (Meaning: Faithful Warrior)

Her barn name: Shadow Fax

Age: 13

Breed: Unknown at the moment
Howdy, Shadowfax is a very pretty girl. I especially like that bloodmark on her side, it gives her character.
This is my fleabitten gray, Dobe. He is an 8 year old BLM Mustang. Some of his fleabites are hard to see because they are buckskin in color and he is still in the middle of his dapple coloring and hasn't faded all the way to white yet. He also has a bloodmark on the side of his head
.
---
Always remember that feeling of looking at a big, open country over the ears of a good horse, seeing a new trail unwind ahead of you, and that ever-spectacular view from the top of the ridge!!! Follow my training blog:
http://robertsontraining.blogspot.com/
They are all so adorable

And here are some more photos Of Shadow.
Green Broke
Join Date: Oct 2009
Location: Witbank, South Africa
Posts: 2,681
• Horses:
2
---
Every girl wants their own LOVE STORY, I found mine... :)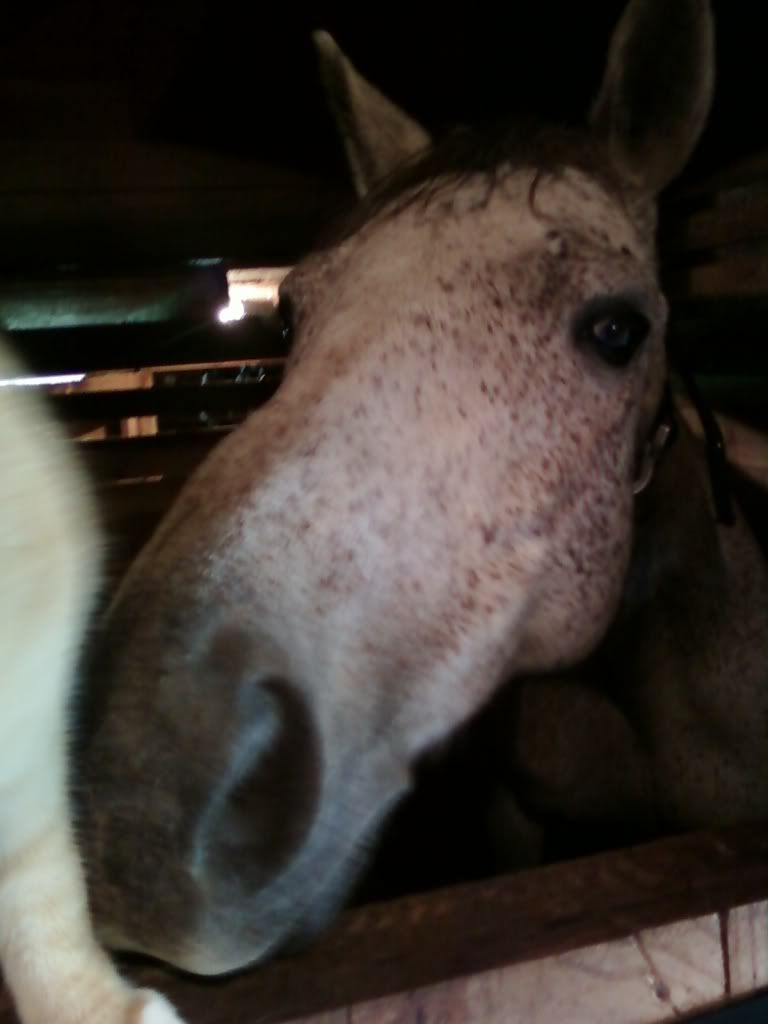 Russel-- RIP-- aged 13, TBxConnemara
[/IMG] Razz-- Chubby 17yo Appaloosa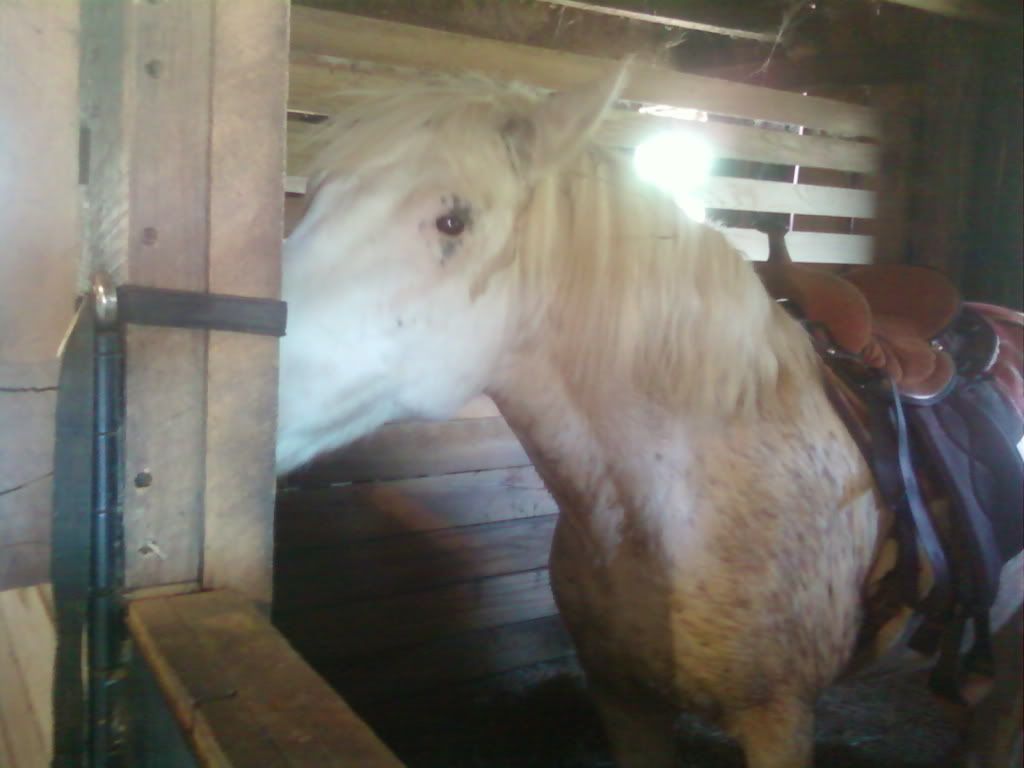 Thunder-- 8yo Welsh X-- after my first gallop!
i sold this girl last summer,but i think she was cute :)
---
Is all that we see or seem
But a dream within a dream?-Edgar Allen Poe
gorgeous. Kinda tiny I would say but she is absolutely gorgeous.
my mare? she wasn't tiny at all...in fact she was huge for an arab...very big boned and about 15.3 hands and super stocky....she just looks short because she was so fat ;) lol
---
Is all that we see or seem
But a dream within a dream?-Edgar Allen Poe