Post a Pic- Silver Dapples/Chocolate!
---
Let's see your chocolates everyone ;) Here's mine XD
Breed: Miniature
Name: La Chocolot Princess (Sarah)
Age: 3 years
Height: 32 inch
I love the Silvers with the really cream mane and tail - such a pretty colour.
Nate
Silver is one of my favorite colors :) I keep forgetting to post here when I"m home, and I can't access my photos at work :( But you can go to my website to see them until I finally remember to post... (also having computer issues so that doesn't help!)
www.CheyAutRanch.com
and all are minis.
On the mare's page there is:
Mini Magic's Sugar Baby, aka Sage. She's chestnut appy so doesn't show silver, but has at least one copy proven by having a silver foal by a non-silver stallion.
Landrys Cowboys Diamonds & Rubys is another chestnut (pinto) but she's homozygous silver (tested)
Rodabi-j Tattoos Last Tango is a silver bay (tested) appy
Cinder Oaks Amber Eclipse is a silver bay (tested)
ESM Quite the Diva is a silver bay
Abrias DB Painted Design is a silver bay pinto
HRK Kates Chocolat Creme de Coco is a silver buckskin (tested)
CheyAuts Cowboy Diamond Solitaire is another chestnut with silver (out of H/Z silver mare)
On the geldings page:
Cruise Control is silver black (tested)
CheyAuts ToBe Or Not ToBe is a silver black appy
I think that's it... (other than some untested chestnuts may also have silver, but no way to know with looking at them!)
ohhh...i love silvers so much....mountainmelody44...your mini is Gorgeous!!!
---
Is all that we see or seem
But a dream within a dream?-Edgar Allen Poe
Started
Join Date: Aug 2009
Location: In the barn whenever possible.
Posts: 1,910
• Horses:
2
I love the silver dapples/chocolates! They are so pretty!
---
"Riding a horse is not a gentle hobby, to be picked up and laid down like a game of solitaire. It is a grand passion. It seizes a person whole and, once it has done so, he will have to accept that his life will be radically changed." -Ralph Waldo Emerson
oops...meant mountainhorse44...not sure why i had the other in my head...lol...either way your mini is suuuuper cute!
---
Is all that we see or seem
But a dream within a dream?-Edgar Allen Poe
Thanks, Piaffe! I love her coloring, of course, I'm probably biased lol. That was one of the things that drew me to her when I bought her. Her exact coat color is hard to describe. The best way to describe would be that it's probably close to the color of a chocolate lab, with a white mane and tail. XD I love the silvers and people dont post them enough on here so I thought I would create a thread especially for them :)
Ok I'm remembering now :)
Amber, silver bay (one shaved and one growing back)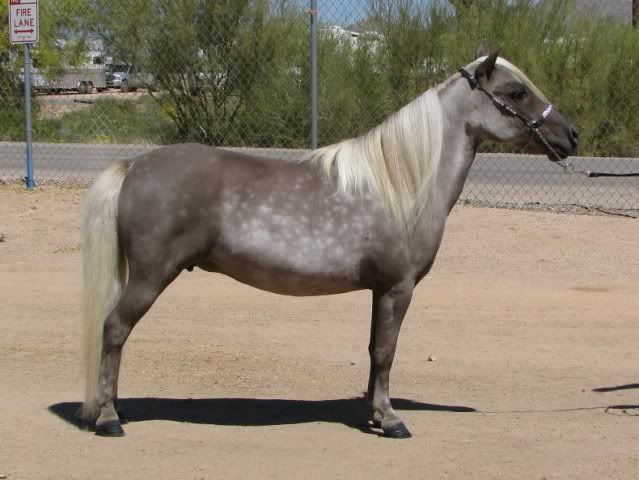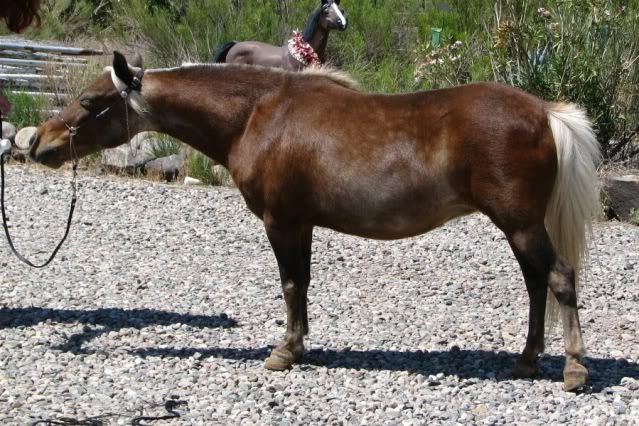 Cocoa, silver buckskin in her various shades...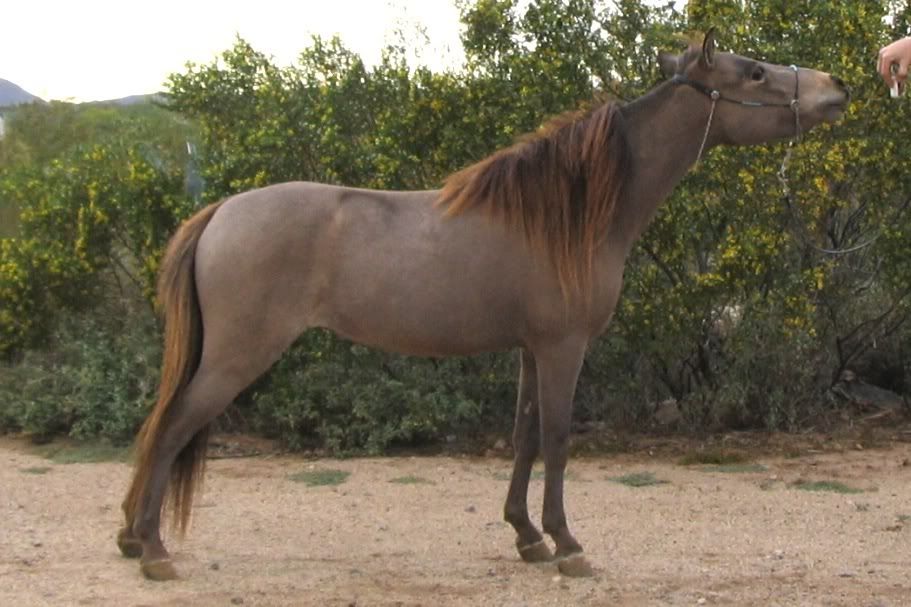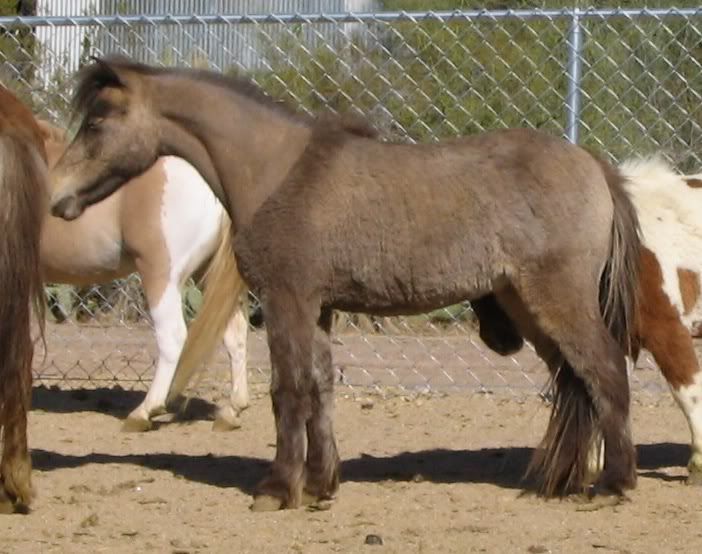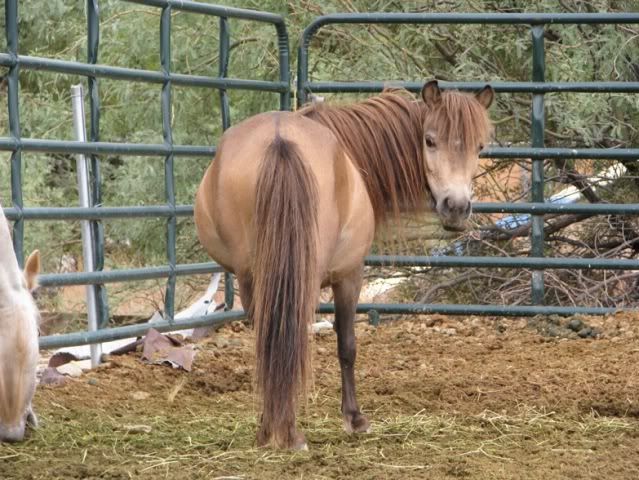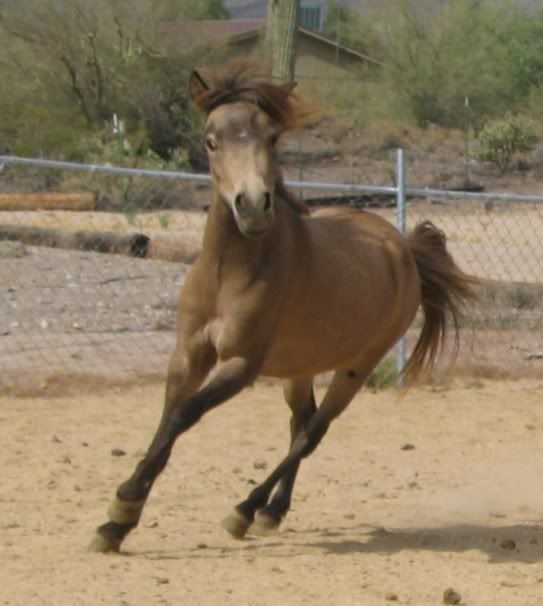 Cruiser, silver black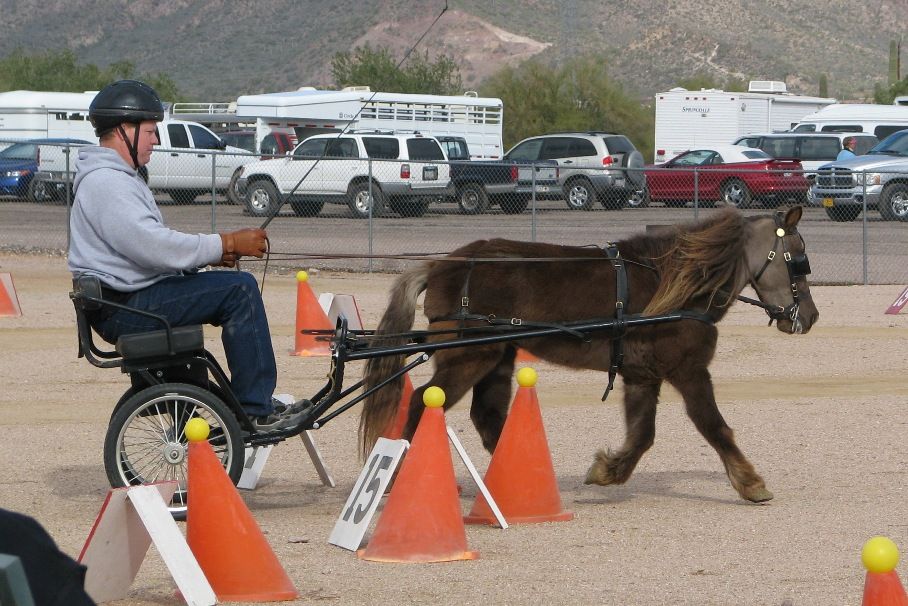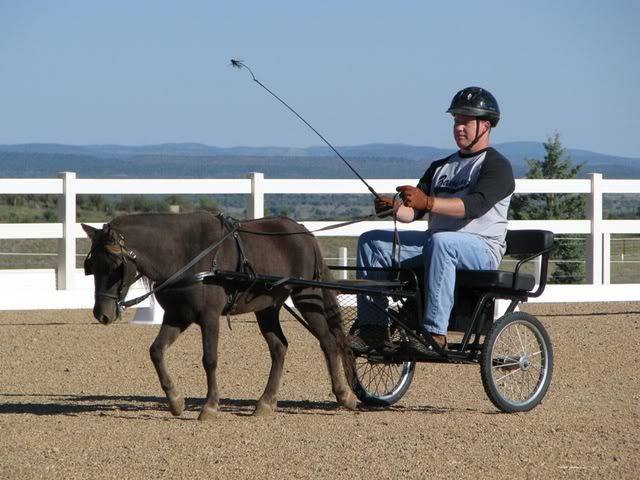 Design, silver bay
Diva, silver bay
Shakespeare, silver black
Tango, silver bay