Foal
Join Date: Jul 2008
Location: Behind a cactus in the hi-desert CA
Posts: 192
• Horses:
6
Post your dream horse
---
I want to see what everyone likes!
http://www.hestafrettir.is/stodhestar
> Baron frá Strandarhöfði, left side, alphabetical order (doesn´t work to give a direct link
)
Anywho, just look at his colour, his gait and just everything about him !
And he's a first prize stallion !
Maaaaan, I want this horse !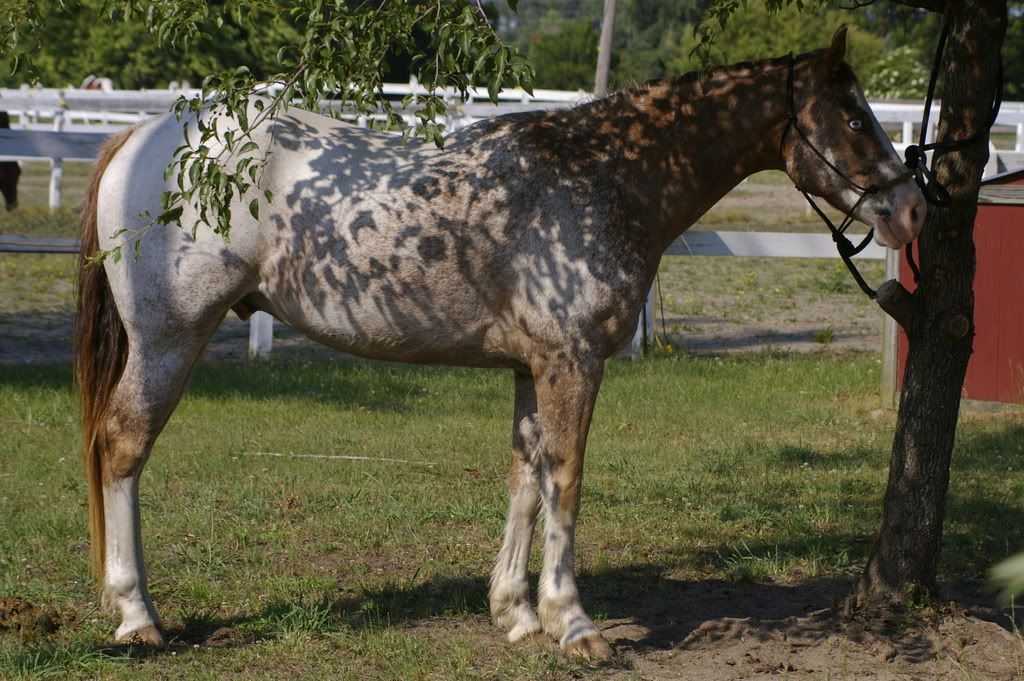 The more horses I ride and get to know, the more I love my own boy even with all his flaws!
I want one of these: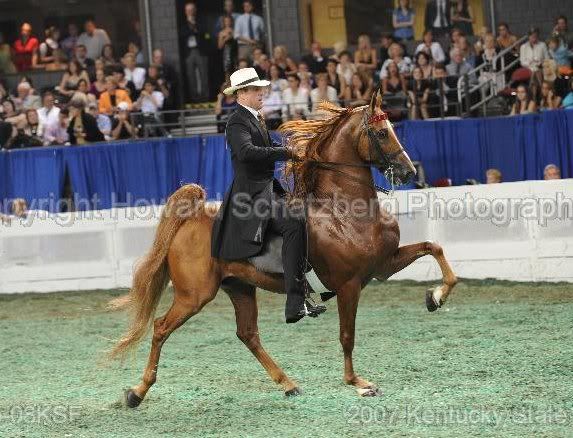 (a saddlebred, of course
)
---
kickshaw
Justin (qh/tb)
Boo (asb)
I already have my dream horse. Or should I say horses. These are my 3 babies. Koda, Denny, and Dobe.
Humm, my dream horse? I have no idea! It would have to be a toally built up Overo with Quarter Horse looks......
Mahogany bay with four socks and a star or solid black warmblood. Maybe even an black and white Oldenburg, but they would have to be marked just right. 15.3-16.1 hh.
http://www.rcmp-f.ca/auction/stable/lot-9.html
I really like this mare
---
Last edited by Supermane; 10-15-2008 at

09:06 PM

.
A big bay Trakehner, or a grey one. Mare or Gelding doesn't matter. Over 16hh but under 17hh, since I'm a small person.

I just love Trakehners. I had a mare that was out of Abdullah. She was ATA registered and all. I bought her greenbroke, and within a year we were doing 2'6 courses and taking Champion. Schooling 3' courses at home to show Pre-Green at rated shows.
She was absolutely phenomenal. A little on the "TB" side, could be flaky at times, but wow, when she had a job, she did it amazingly.

I just want another Trakehner again! Preferably a ATA registered one out of a big stallion like Abdullah would be great.
I have my dream boy too, Kai!
But I would love one of this guys babies...
Copabella
He is stunning!