PRE Andalusians
---
Are there any Forum members that have Andalusians? I have five and love them to pieces. I'd always had TB until a few years ago when I found this breed. Now I'm hooked!!! Let me know if there are any other Spanish horse lovers out there. Thanks.
Ah, awesome
I have 3 Andalusians and a foal on the way in 3 months, and a Part-bred.
Once you get one, you get addicted, haha!
We're planning on getting more over the years, once we move to a bigger place hopefully.
---
Also known as NiNo on other forums.
I have a coming two year old Andalusian colt. He is so handsome and fun to work with! I really love him. He is my absolute DREAM horse. When I was younger my Dad took me to see the Lipizzaner Stallions perform in Bozeman MT. We got to go back stage and talk with the riders a bit. They informed me that most and sometimes all of the horses in the performance were Andalusian stallions. I was hooked! It took me 20 years, but finally last year I was able to get my Andy!
Here is his Sire, Heroe MAC. Gorgeous!!
Here is his Dam, Joya D. She just had a beautiful bay/black colt born in CA.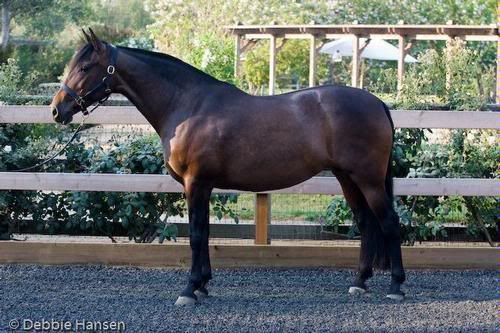 And here is Destino!!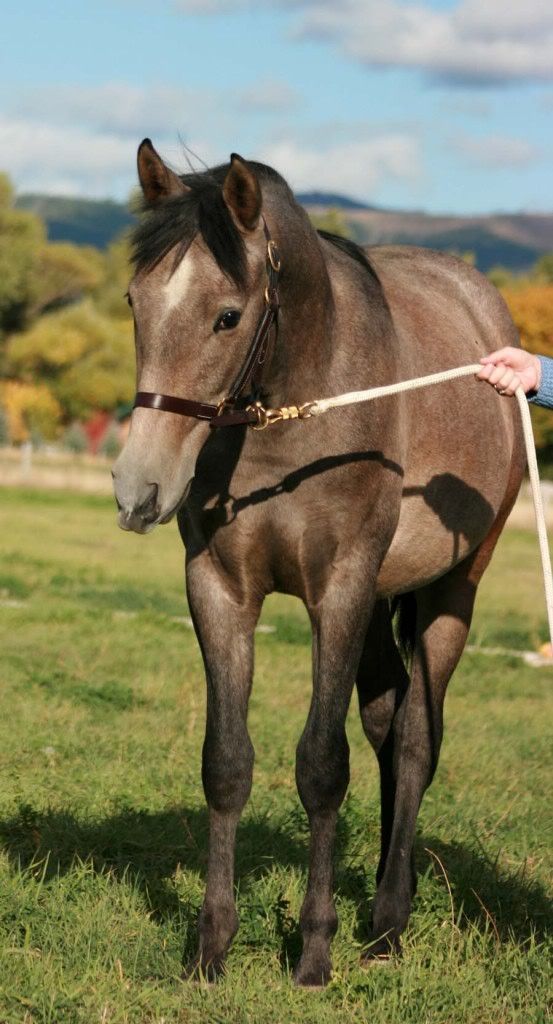 I love the breed but they are too expensive for my taste and use for a horse. i am mainly a trail rider a $30,000 horse for trail riding is a waste of a good horse. If i had a use for them I might buy one.

I wonder how much cow sence they have still in their bloodlines, I know they are still used as a cow horse in Spain, mainly in the bull ring? How does it sister breed (Lusitano) compare to the your Andalusians? And while I am at it the foundation style QH and the Azecta? Yes, I know the QH would be looked at as a common horse almost a nag by some fanning of that breed.
---
A good cowboy always has a better horse at the end of the ride, a poor cowboy will be afoot reguardless of the horse.

Mis Raices Estan Aqui (my roots are buried here)
---
Last edited by Kentucky; 03-25-2009 at

01:19 PM

.
Congratulations Ladybug! I know of Heroe Mac (and yes he's gorgeous) and I have a coming three year old that is a Joya D granddaughter! Andy is adorable. Do you plan on doing dressage with him? My five girls are all wonderful. My oldest, Tana, is due any day now (her foal is for sale as are a couple of my other ones). I bred her to Amor de Amigos owned by Camelot Farm. And she is a half sister to Fandango del Sol (a knock dead gorgeous none fading black stallion). Tana looks just like him, too. Visit my web site sometime and you can see them all. Thanks for responding.(
www.cornerstoneandalusians.com
).
I absolutely love spanish horses, they are amazing and I would love to own one. Although I do love my horse, an andalusian is just my complete dream horse.
Thanks for your reply, Kentucky. I do agree that they are a bit pricey, but you absolutely get what you pay for! Once you have one you're hooked! The Andalusian and the Lusitano are both products of the Iberian Peninsula. The Andalusian from Spain and the Lusitano from Portugal. To an untrained eye they seem similar, but I can guarantee you that the Spainiards and the Portugese would disagree!!! I feel that they have maintained the "cow" sense you talked about. That is part of the stictness of the breed registry. They have maintained their incredible ability to perform the moves necessary for cattle work, bull fighting, and battle manuevers. Which is what makes them ideal for the upper levels of dressage. As for the QH and the Azteca, the QH is more meaty and powerful which allows them the quick start and stop, but would be a hinderance in the elevated movements of dressage. And the Azteca is actually a cross of the QH and the Andalusian! I really don't know about them, but I would expect that the cross would be great for cattle work.
Thanks Tralissa. I agree about getting hooked. I wouldn't sell any of them if it weren't my business. I also have a foal due, actually any day now (Lord willing!)!!! Good luck with yours.
Thanks Emma! Lets hope your dream comes true someday!!!