I LOVE saddle seat! I've ridden it for 5 years, but I understand what you mean. Cruelty depends on the trainer and owners.
---
National Show Horses: My Love, My Live, My Passion
For those of who who think the sport is "dumb" and looks "goofy", how else would you propose you ride a horse that naturally goes like this?
(and that's right, no CHAINS or SORING...he is barefoot behind with a plain shoe on the front, covered with white bell boots. This is Charmed and Bewitched)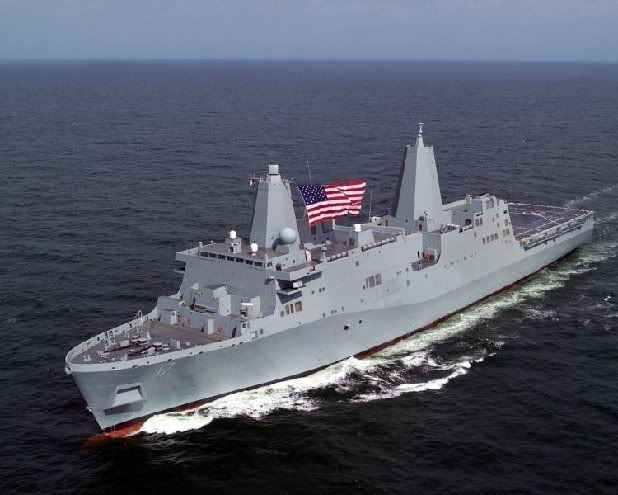 and how 'bout this one? Reserve World Champion in hand as a yearling (no shoes here! - - no ginger either!) This is RWC Princess Mia
Personally, I just can't see a horse with a build and center of balance like this doing (traditional) hunters, or (traditional) western...do you?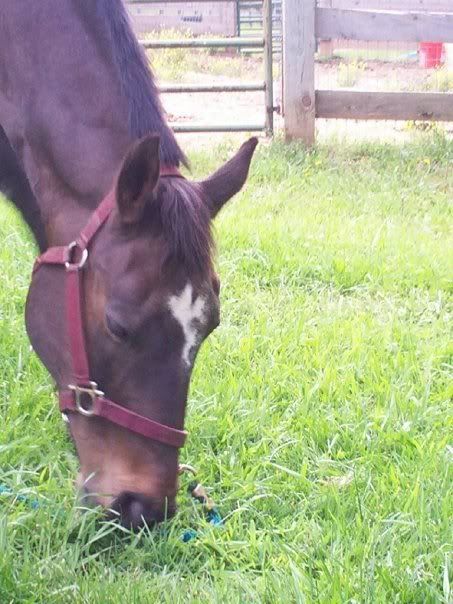 PS - not just Saddlebreds are ridden saddleseat! Check out this Friesian strutting his stuff...no "6 inch shoes" here!
and here is a walking horse...(GASP!) with NO CHAINS and NO SORING...and it's FLAT SHOD! (that's right, no pads! and it's a world champion!)

[ON SOAPBOX]
I don't know a lot about many disciplines. Actually, as a hard rule, I think most of us "don't know" more than you "know" when it comes to the horse world...and as previously posted, it is better to first educate yourself on the things you "don't know" instead of condemning the whole of the sport for a likely amateur who isn't performing the style (whatever it may be) correctly.
[OFF SOAPBOX]
PS - I love my Saddlebred!
---
kickshaw
Justin (qh/tb)
Boo (asb)
Thank you Kirkshaw. Be careful with your INTERNET YELLING and *gasp* mock-shock, though. We don't want to look like snobs who have thier "nighties in a knot" over some bad things said. You will find this everywhere and you cannot get your point across if you respond like you are being attacked. Glad you are here though. We need more like ya. REPRESENT! Huah! lol Read through the other SS thread, it is the most recent(this one is from last year), and I think JrChloe and I and others have done a fair job dispelling myths and misconceptions.

I think that yearling has plates on in front. Most in hand young uns generally are lightly shod for the shows.
haha... no nighties in a knot here.... it's very much a hurdle (as you know) to try to explain something to someone who "generalizes" everything...aka all saddleseat horses are sored and all of them wear ginormous packages on their feet. the CAPS were emphasis...and i see they got your attention :) no yelling - promise!

you may be right about that baby...when i saw her at the reimers' she didn't have them on ...(of course that wasn't Louisville, either ;) )
---
kickshaw
Justin (qh/tb)
Boo (asb)
i absolutely loveee saddleseat...
i have tried other disciplines, but nothing is as challeging between a horse & rider [as far as being a team goes]. i have never once seen a rocky mnt horse having any of those contraptions you were talking about, except if its a pacey horse they occasionally put light chains on them to make them pick there feet up so that they are in their "gait".

diss it all u want...its not like you're going to change any of us saddleseat riders minds about which discipline we ride.
Quote:
Originally Posted by Vidaloco
Sorry didn't mean to insult anyone
I do agree there is cruelty in all animal areas. I hear all the time about riding gaited horses isn't really riding (I ride a gaited horse) and trail riders are all old geezers who shouldn't be on a horse. So I know how it is when someone disses your riding style or horse. I'm always amazed how many people dislike gaited horses
Who knows, but I love mine.
i have never ridden a gaited horse before are their gaits smooth?
erica jo, the difference between saddleseat horses and (let's say western horses) is that they are built completely differently. Their heads naturally go up...they aren't built straight out like TB and QH's are- take a look at this illustration...maybe it will help you see what I see :)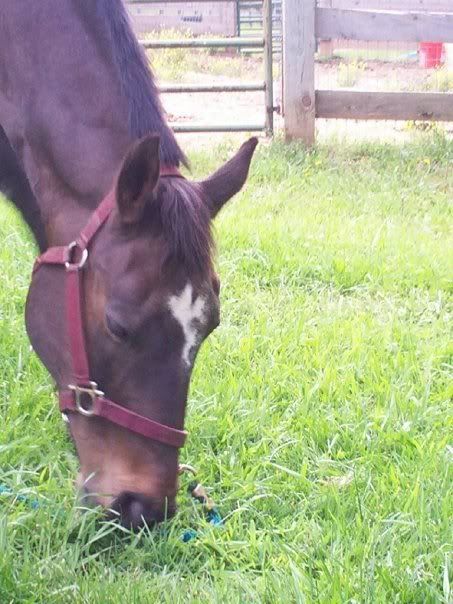 In 2 of the pictures you posted, the horses are actually really nice, and the rider is doing a great job communicating. The last picture is a good one too, but from an equitation standpoint, her hands should be lower (more in line with her belly button for that particular horse)
Also, don't know if you've ever ridden a *nice* saddleseat horse, but when your hands go up, their head comes up and nose comes in like a chesspiece...it's just how they go - there is no hauling and seesawing on the bit - they just sit there perched on it.
(here notice the actual laxness of the reins and he's only holding them with one hand :) This is Manilla Thrilla )
C-Bear, the gaits are incredibly smooth! The rack (or running walk for tennessee walking horses) is a gaited horse's version of a trot as far as speed goes...but you literally don't move in the saddle. it is a 4 beat lateral gait, with each foot hitting the ground independently. I've posted this video - look at how still the riders are able to stay:
foot pattern:
http://www.youtube.com/watch?v=AIN-6oyJZ4M
smoothness:
http://www.youtube.com/watch?v=Dytqy...eature=related
PS- I love my saddlebred!
---
kickshaw
Justin (qh/tb)
Boo (asb)
Kickshaw you cannot tell if a horse has been sored if you don't watch it walk or get off the trailer. Thats why the trainers have gotten so good at hiding it. I think it's incredible sad that they have to do that. Now I can see using weights to get the horse to use more effort then take them off to get the feet to lift up higher. (since none of those horses pick up there feet that high naturally. They do there gait lower.). But soreing them is rediculous. :(