Quarter horses!!!! :)
---
Anybody have any quarter horses? What type of competing are you doing with yours?
Heres mine... Willow! Out of Dash for Top Deck
Dash for Top Deck Quarter Horse
and by Docs San Dee
Docs San Dee Quarter Horse
She's 15h, red bay. Currently in cutting and reining training.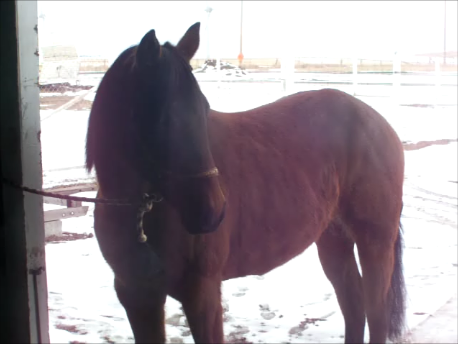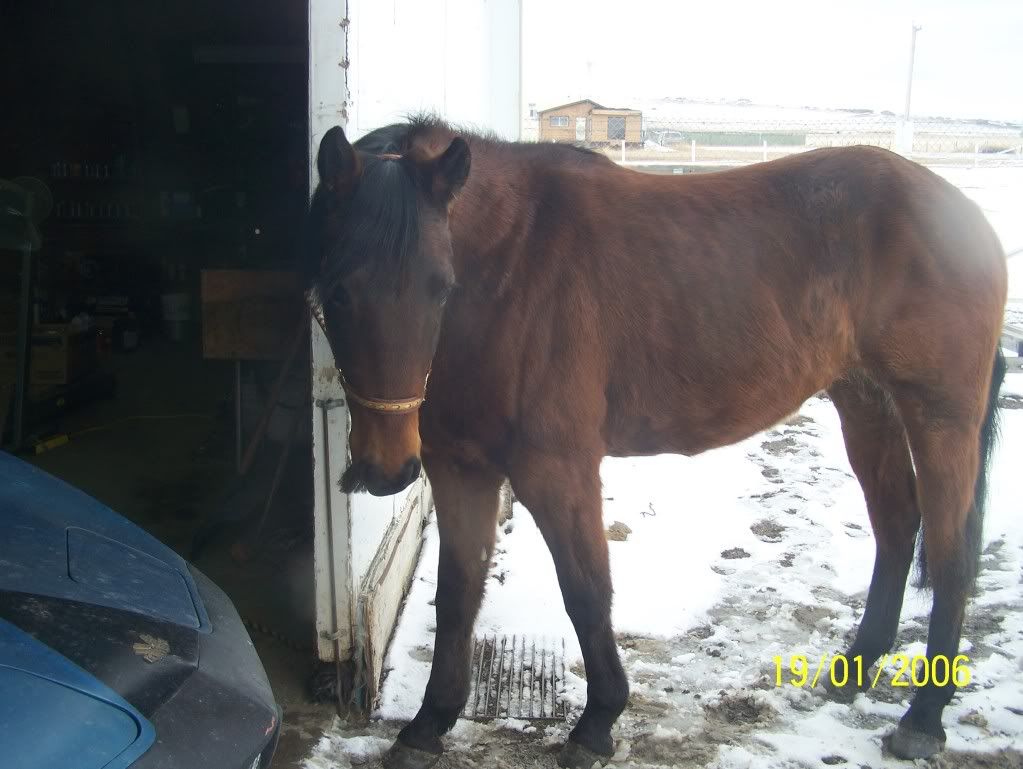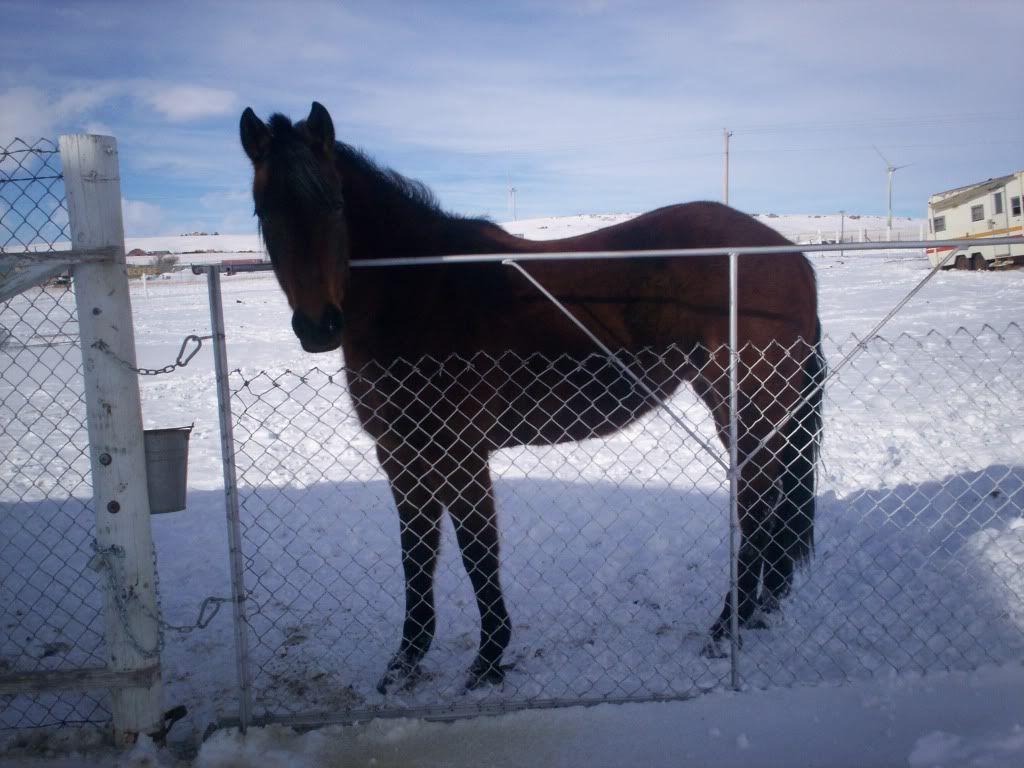 Mine is in my profile pic. I just got him, and he's my first horse. We don't compete (yet).
Quote:
Mine is in my profile pic. I just got him, and he's my first horse. We don't compete (yet).
aweh he has a cute face :))) Black or brown?
I lease a QH (on my avatar pic) but we don't compete, just lots and lots of trail rides! He's an awesome horse:)

Sorry I can't help you more...
---
Last edited by Kaibear; 03-24-2011 at

12:35 PM

.
My avatar pic is my Quarter Horse. We ride English, particularly the hunter/jumpers. He's been there done that every thing from western pleasure and having cow sense to Eventing, dressage, and jumping. I swear that his favorite is jumping. He's going to be 20 come May and is still going strong without showing signs of slowing down.
Here's a picture of us schooling a down bank on a cross country course.
---
Here is my 24 year old Quarter horse, Pesky.
We don't compete in any shows, but do a lot trail riding.
Here are some pictures>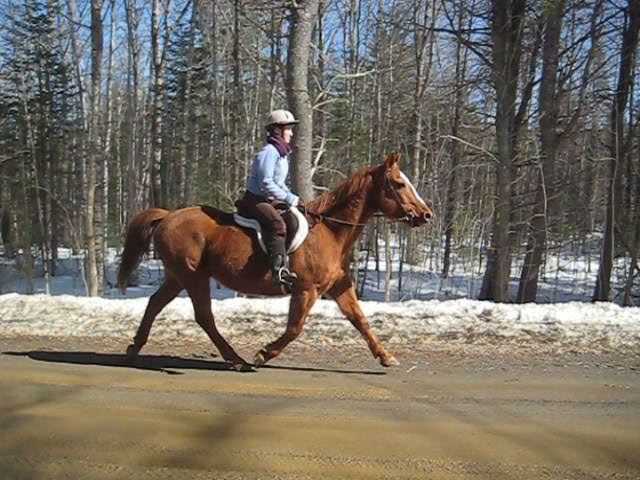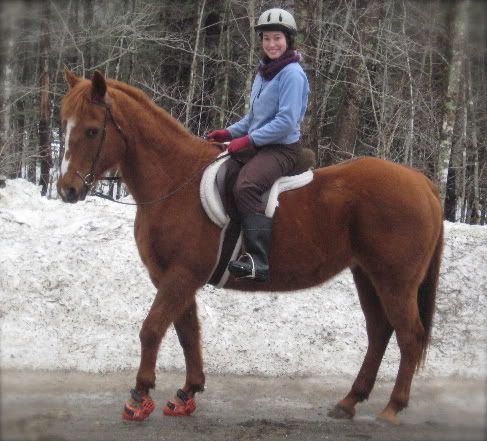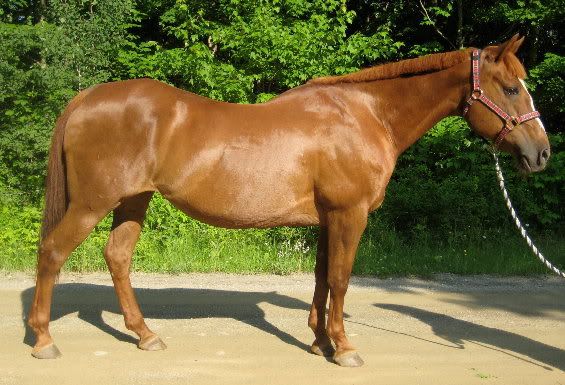 Most people on here own quarter horse(s). I have one right now, Champ hes 11 we compete in WP, reining, horsemanship, trail and we are also starting to get into cutting.
---
Live to ride. Ride to live.
Here's my mare. Her name is Sonitas Last Kitty (Kitty). She was born in 2003. I just got her at the end of December 2010. She didn't do anything for the past year and had limited training in gymkhana prior to that. Now, we are training her as a Dressage Queen and she is learning super fast!
---
"You know, for as long as I can remember, I've had memories." ~Colin Mochrie
I have the most adorable palomino quarter horse ever
He's got a million health issues and is enjoying a vacation as a pasture pet at the moment so we don't compete but we did a bit of casual jumping, dressage and trail riding :)
---
Well I don't compete (maybe in the future) just mucking around in the paddock at the moment. He was used for barrel racing before I got him though. His name is Sammy I don't know anything about his breeding.
The first pic is when I first got him. The second was about a week ago. Then the last was just yesterday.
---
My two horse Apache and Sammy are my world
along with our dogs Patch and Bear.
But I will always love you Jimmy R.I.P
Similar Threads
Thread
Thread Starter
Forum
Replies
Last Post
Quarter horses

sitbacnroc

Horse Breeds

87

03-23-2011

03:36 PM

Quarter horses

Five Furlongs

Horse Pictures

16

03-05-2010

08:49 PM

Quarter Horses

farmpony84

Horse Breeds

11

10-09-2009

02:17 PM

Quarter Horses!!!!

AQHA_lover_4ever

Horse Breeds

79

01-31-2009

09:40 PM

Quarter horses

Gammelquarterhorses

Horse Breeds

0

12-29-2006

09:10 PM