Quarter Horses???? Who loves em =)
---
Who likes and/or has QH's? Lets see and hear about your QH's
---
***I ride wild, I live free, I love my Quarter Horse***
*** Cowgirl-Up & Start Livin ****
My baby and his story

Quarter horses are the ishhh :)
Nocona Lee Callender "Nico"
---
Here is my boy...big, black and bad as hell! lol Love those Quarter Horses!
Green Broke
Join Date: Aug 2009
Location: Vancouver, British Columbia
Posts: 2,808
• Horses:
2
Quote:
Originally Posted by
HorseLove4ever
View Post
That's a great story.
My pride & joy at 1.5 years old. We have been together since day 1.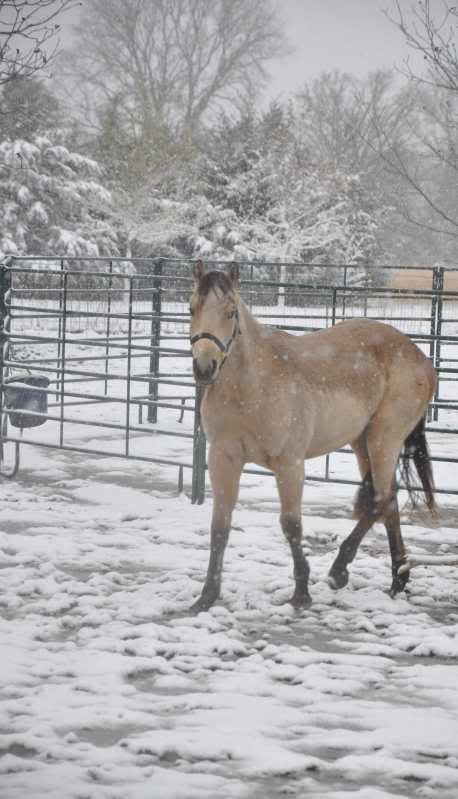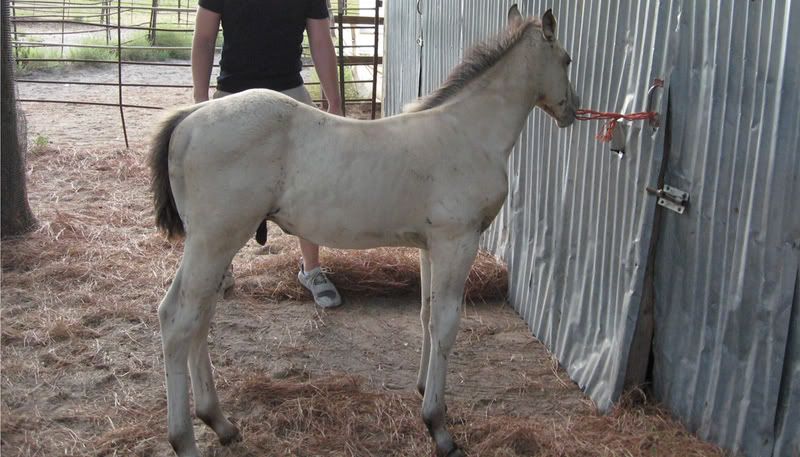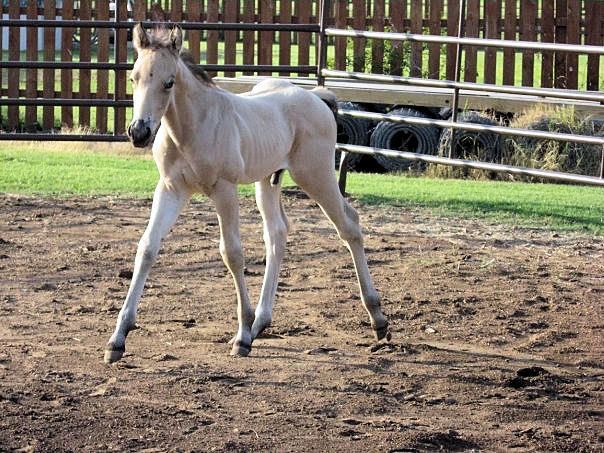 There are many others though...
---
Whatever course you decide upon, there is always someone to tell you that you are wrong. There are always difficulties arising which tempt you to believe that your critics are right. To map out a course of action and follow it to an end requires courage.
---
Last edited by shmurmer4; 04-30-2010 at

01:25 PM

.
This is Dandy's Little Jewel, a.k.a Dandy. I posted some pics of her in the "Horse Pictures Sec." I just purchased her in February. Dandy is a 7yr. old, 16.2H, Appendix QH mare. Dandy has had extensive training in the Western classes. So this year we will be doing Western and next year (really this fall) we will begin English and Jumping.

Here's a little funny story about her. When I go into feed in the mornings. I give everyone there breakfast and grain. I then go back and clean their corrals and take off their blankets and put on their fly sheets. After removing their blankets, I usually take a moment to give them a scratch in their favorite spot. Dandy loves to be scratched just behind her withers along her back bone. She will follow me around and stand where ever I am trying to scoop up poop until I scratch her. Well I didn't have time the other morning, so I kept ignoring her and asking her to move so I could scoop poop. When I went to put her fly sheet on and was bent over at the waist standing infront of her buckling the front straps, she gave me a scratch on the back with her lip and then nipped me. I guess she was telling me this is what I want you to do and she reinforced her suggestion with a little nip.
I LOVE the Quarter Horses, my Favorite breed (my only favorite lol).
---
quarter horses.....simply the best
I love QH's! my horse is TB/Hanov, but she looks like a QH for some reason, haha and she has the mind of one. except she looks like a warmblood under saddle....
---
If there are no horses in heaven... im not going.
Roberto, is your mare related to Impressive Dandy? If so, then she and my horse Flash are related.