All my horses except on is a QH. LOVE THEM.
smrobs,
Not sure. I don't see Impressive Dandy in her pedigree, she's out of Tee J Dandy Jack and Stan's Colleen. I know when I have searched for stallions with the Jackie Bee breeding, that most of them are located in Texas.
Here's a link to Dandy's pedigree.
Dandys Lil Jewel Quarter Horse
---
Last edited by Roberto; 04-30-2010 at

06:05 PM

.
---
It is not enough for a man to know how to ride; he must also know how to fall
i love quarter horses =) the lesson horse i ride is a quarter horse!
I love my quarter horse! ... and I never thought I would ever say that!

My first (and only other) horse was a National Show Horse (1/2 arab 1/2 saddlebred) and he looked like a tall, sleek arabian. I've always been an English rider and had friends that did cutting/reigning on their quarter horses and would mock-tease them.

Now, as fate would have it, I have a wonderful palomino quarter horse who is as muscular and big-boned as they come (at least thats what everyone around the barn tells me) and I just love him to death!
I am Quarter Horse fan through and through. Love them. Cant wait to have a farm of my own and get a few. They are just a great breed!
Started
Join Date: Aug 2009
Location: In the barn whenever possible.
Posts: 1,910
• Horses:
2
QH fan all the way. Can't imagine owning anything else. (even though I do have a paint, lol)
My two quarter horses.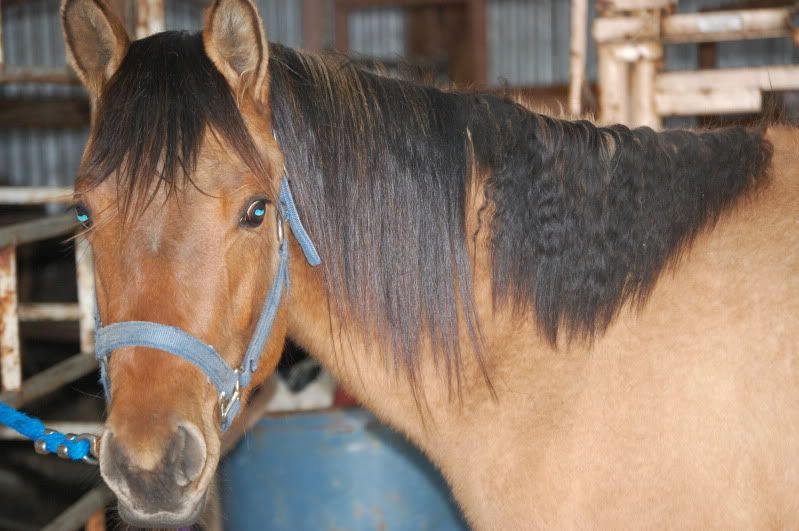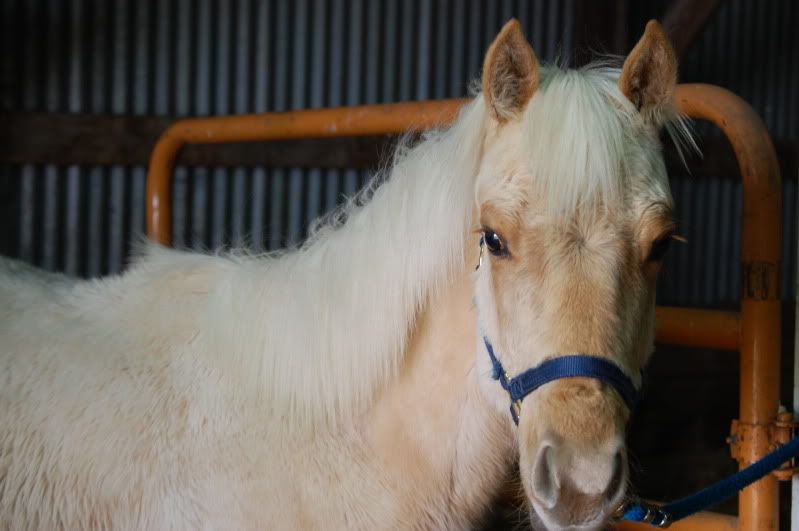 ---
"Riding a horse is not a gentle hobby, to be picked up and laid down like a game of solitaire. It is a grand passion. It seizes a person whole and, once it has done so, he will have to accept that his life will be radically changed." -Ralph Waldo Emerson
Woo, I love QH's. I can't say they're my #1 favourite because I have too many, but they are definitely in my top 10. Here's Ricky aka Maverick aka Rickster aka Hairy Butt Fur Pony. His registered name is Deposition, he's by Statement out of Delightfully Noble. He's strongly halter bred, but is the ugliest horse you'll ever buy. He's got horrible knees, and will never be a halter horse, but he'd make a **** good pleasure/PC horse. I love him all the same, but he is up for sale.
That photo shows his horrible knees and his crazy owner :)
That would've been a good photo if he didn't decide to stand up and do a pee.
this is my club. i'd take a QH over anything else. true, mine now is an appy, however he was my first and he's about like a QH. and one of the horses i'm riding for this gal ain't hers, but i may try to buy him because, well, he's pure cow pony. except he's got way too much energy like my wife's TB... don't quite make sense of that one!
All four of my babies are quarter horses. I love the breed for its versatility!