BEAUTIFUL horses! :) does anyone know how I can upload a picture from my phone??
Posted via Mobile Device
Thanks! I'm not sure about phone uploads, I'm tech challenged. I email pics to myself from my phone and then upload from my pc lol.
---
Life is like a camera. Focus on what's important, Capture the good times, Develop from the negatives and if things don't work out, Take another shot.
hahaha I'm never on my computer at home :) lol
Posted via Mobile Device
Well...may I sneak "Quarter Horses with Color" into this thread?
For 40+ years they have not been my breed(s) of choice. Now I am a convert to the stock horse.
Two words...SOLID , SENSIBLE
---
If you ever find yourself in a fair fight, it's because your tactics suck. ~ Marine 1SGT J. Reifinger
yes ma'am! Very dependable!
Posted via Mobile Device
We have all Paints, but applicable to our QH "cousins"..... Love those LOW maintenance stock horses.
Posted via Mobile Device
couldn't agree more with the low maintenance:)
Posted via Mobile Device
DAT ASS. I never get tired of bragging on my QH's butt, and trying to explain to other breed owners WHY the butt is so important.

Aside from the physical, I love the laid back, versatile mind of a QH. They are just the right combo of mind and athleticism.
---
Riding: The art of keeping a horse between you and the ground.
definitely agree!
Posted via Mobile Device
Teen Forum Moderator
Join Date: Dec 2010
Location: South East Texas
Posts: 7,157
• Horses:
2
I love Quarters because all of the ones I've worked with have been beyond forgiving and gentle in nature. We used to have quite a few but they have passed away due to old age (one being 50 years old! O_O) or sold them on for various reasons. We still have two though, and a hand full of half QH mares who are worth their weight in gold.
This guy was my favorite in terms of build and atheleticism. He had quite a bit of showing behind him and was a breeding stallion before we gelded him for the sake of his quality of life and because we just didn't have the time to put into a stallion. He made a
fantastic
gelding and an even better ranch/performance horse. He was sold on to a boy in college to use on the rodeo circuit and I've heard he's doing quite well.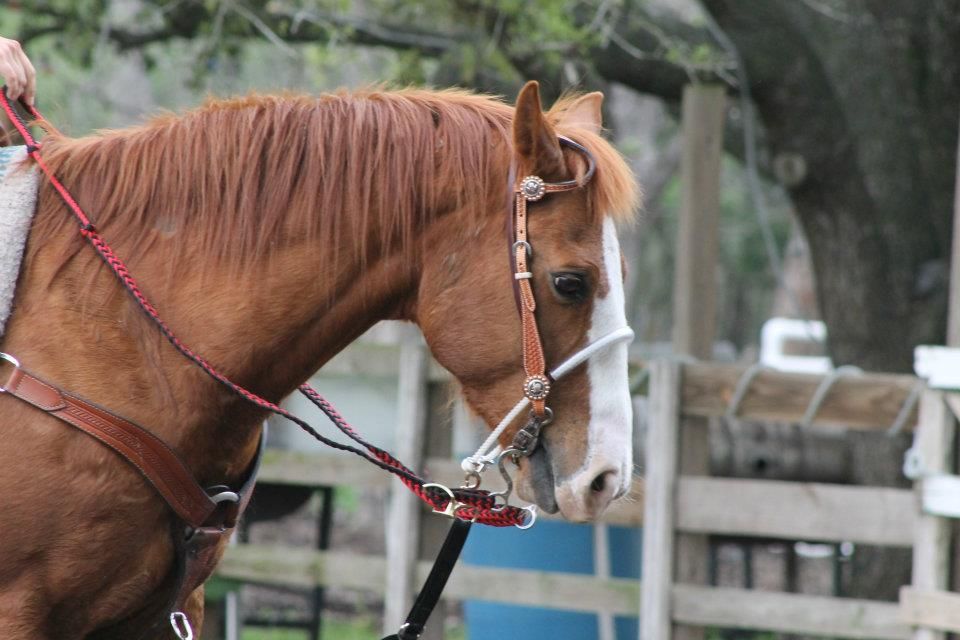 ---
Everyone in your life is meant to
be in your journey, but not all of
them are meant to stay till the end.