Man O War! sir barton, whirlaway, john henry, count fleet, assault, storm cat, genuine risk, alydar, rags to riches, rachel alexandra, northern dancer, holy bull, wando, dance smartly (the only filly to win a triple crown!), eskendereya, peteski, with approval, cigar, birdstone (sire of minethatbird who won the 09 kentucky derby & summer bird who won the 09 belmont!), rocksand... oh gosh I could go on for days!
Nicanor, Lentenor & now Margano are Barbaro's three full brothers.
---
"If a horse fails to do something that is because he was not trained to do it. If a horse fails to do something properly that is because he was not trained properly."
www.wildestheartart.com
Just got back late Sunday from Lexington were
we took a day to explore the Ky horse park. I have
pictures of Funnycide & Cigar and got to touch them.
What beauties!!! I'll post pictures when I get home.
Posted via Mobile Device
Funnycide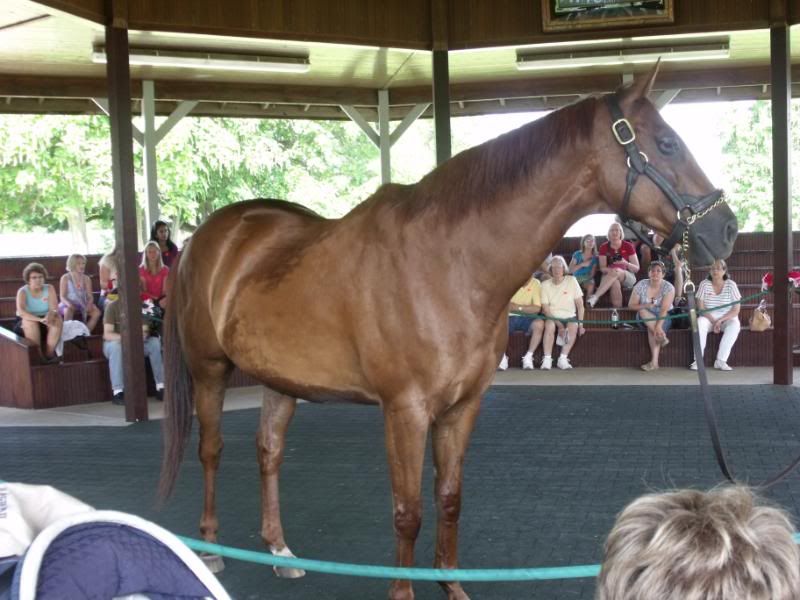 Cigar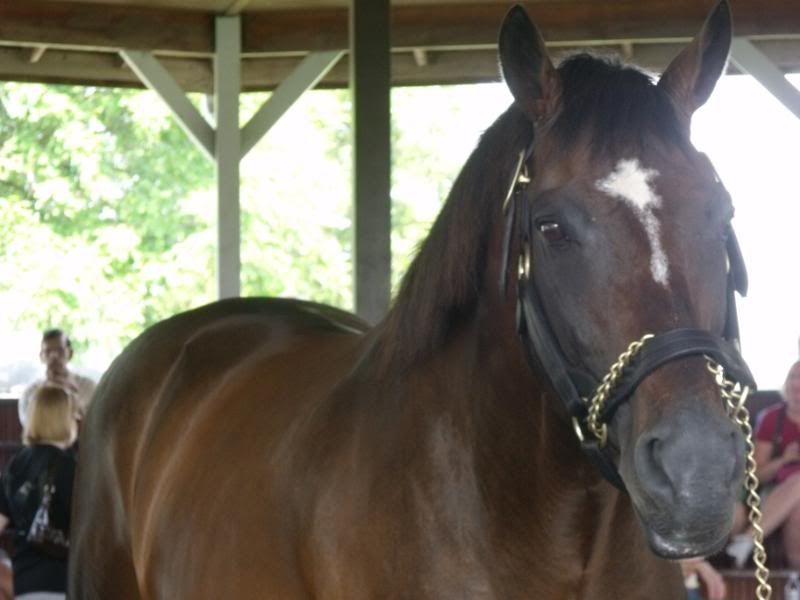 This is the stall doors, it lists the names of previous horses that were stalled there.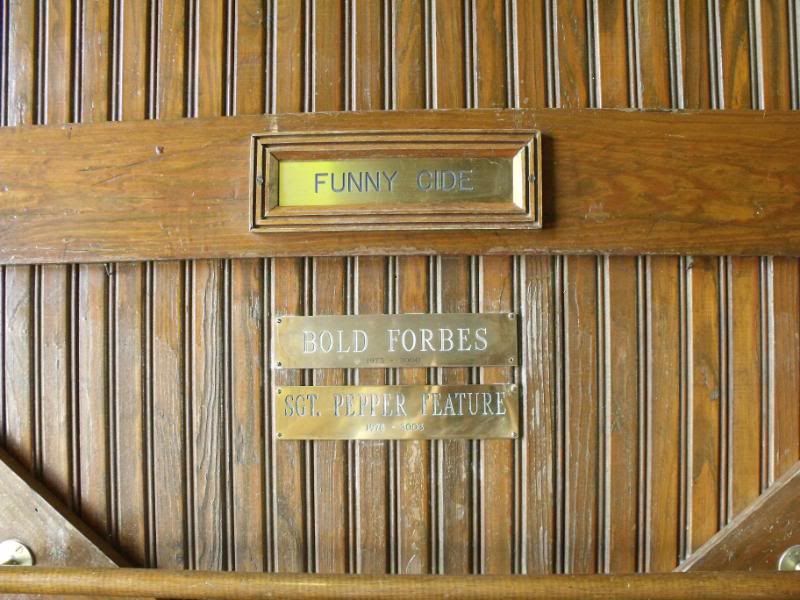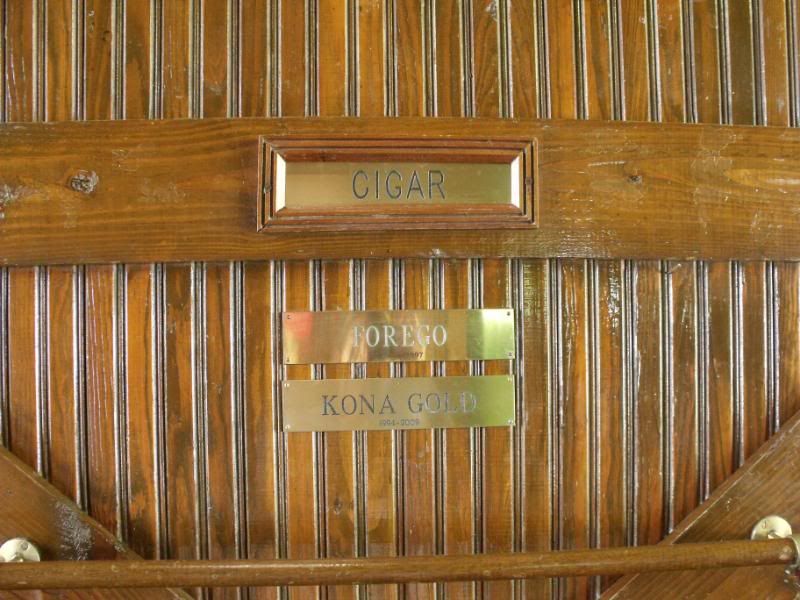 And finally a statue of Man O' War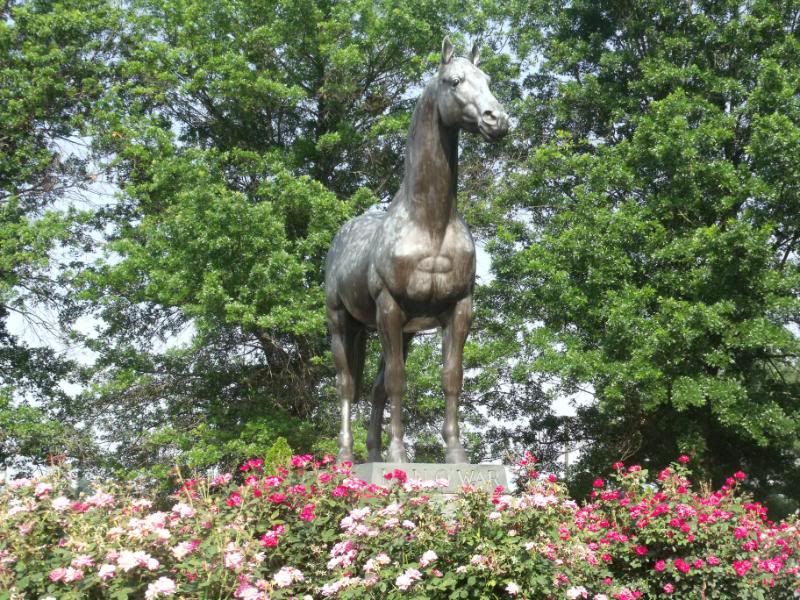 I have tons of the original favorites, like Man O' War, Barbaro, Affirmed, Citation, Secretariat, etc.... But my all time favorite is Landaluce.
Posted via Mobile Device
Yearling
Join Date: Jun 2010
Location: On my horse's back! Obviously!
Posts: 925
• Horses:
2
Nobody has named the best racehorse of all!!!

Mr. Shamado!!!!!!
Well, he's not the best of all, he never won a race. But he's my horse now and he's a darling, you never would have known he raced lol.

My favorite racehorses are probably Barbaro and Zenyatta (I think I spelled that correctly... lol)
Refridgerator!
Only random racehorse I know because the name was so random.
Don't forget the Godolfin Arabian. He was the original TB racehorse. (yes, I know he wasn't a TB)
Cigar is my favorite racehorse. He raced from 1992-1997. He tied Citations record of 16 consecutive wins. Last one fittingly being Citation Challenge. Also up until Curlin Cigar was the richest racehorse in the world earning just shy of 10million dollars during his career.
I like Big Red Mike, haha guess who won the Queens Plate?? BIG RED MIKE. lol
I also like all the classics, northern dancer especially.
---
If there are no horses in heaven... im not going.
Native Dancer, Alice Walker, Paddy O' Prado, Conveyance, Pomplamousse, Ginger Punch, I Want Revenge, Chocolate Candy, Drosselmeyer, Lookin At Lucky, California Punch, Earthshake, Hunters Daughter, Kinsman, Miss Kitty, Soda Pop Kid, Hally Chick, The Glambert (Somebody an Adam Lambert Fan? ) Super Saver, General Quarters, Hot Stuff....

Sorry if any have already been mentioned. I'm not reading all three pages of names.
Posted via Mobile Device
not the prettiest of horse but of course, he was what he was...
Seabiscuit
Cruise Missile, my horse's grandsire
Cruise Missile by Bend A Bow was described by Time Form as "Big, good looking horse with an abundance of bone" . He won 9 races (6 over fences and 3 over hurdles) and was placed 16 times before he retired to stud sound. He was ranked 8th in 1998 on the BHDB event sire rankings for eventing progeny winnings and was the sire of numerous advanced event horses: Ben Slioch, Colonel Mellish, Cruisway, Kinsey Control, Much The Best, Booze Cruise and Best By Miles. Showjumpers, Dressage horses and county standard show horses. He has also bred many racehorses including 15 separate winning horses including Black Type winner Smitton Lane, Miss Majis and Another Cruise.
I always refer to TBs as uncle or aunty as they are from the same lines as my horse (anglo arab)
Anyway, the greatest race horse of all time is Great Uncle Mill Reef (willies actual great uncle)
---
Keep your feet on the ground when your head's in the clouds.