^Oh, shoot! I'll have to go back and look again xD
---
The sensitivity of the internet baffles me.
Here is a picture of Sugar, with hay hanging out of her mouth. It took me a while to get a half way decent picture, one where she did not twitch. Even though the vet says she is due to foal in Jan she doesn't look it, and this is her second foal.
Beautiful horses everyone! I think saddlebreds are gorgeous!
April my yearling a bay filly
Slammantha my bay brood mare she is 10 years old
Bang bang lulu a chestnut brood mare she is 7 years old She is the one with the star and stripe 4 white socks
an last is renaissance woman a chestnut brood mare she is 6 years old

I also just got a 5 gaited mare we call lucey her names is dream dancer. but I would need to her pics of her. Just got her last weekend. Old rode her 3 times now but I am in love she is so smooth.
I don't know how I missed this thread, I'm usually always ready to brag about my girls. LOVE me some 1/2 saddlebreds!
Here's Gigi aka TR Supergirl
Tr Supergirl Saddlebred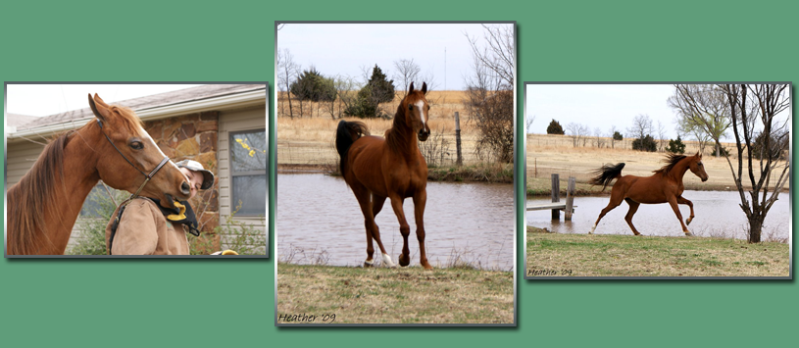 and this is Patti aka LA Peppermint Patti, my absolute heart mare.
La Peppermint Patti National Show
[IMG]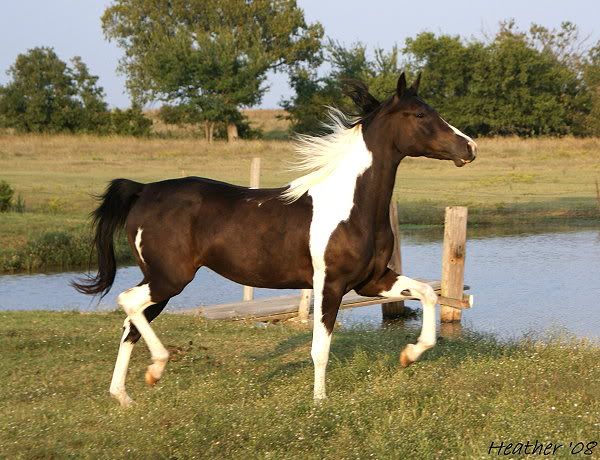 [/IMG]
Smooth doesn't even begin to describe their gaits.
---