Share your blue eyed horse!
---
I love the look of blue eyed horses, my first and only horse has 2 blue eyes and i think she is just stunning in everyway her markings the eyeliner around her eyes that make her blue eyes just pop more! I would love to see your blue eyed horses to!
Put as many pictures as you want!
SHARE :)
This is my pride and joy!
she is absolutely goregeous, love her colouring and her eyes =)
Both my horses have one blue eye (unless you count the minis, one is blue eyed).
Magic,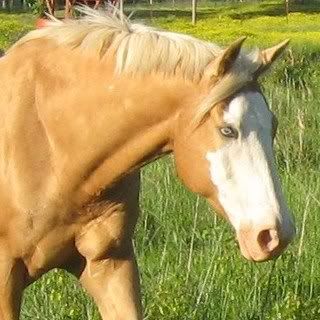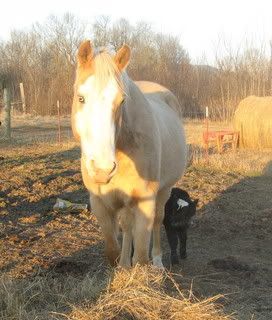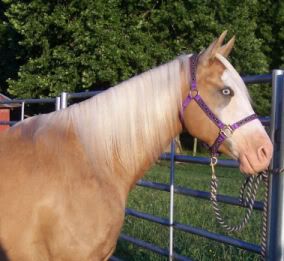 Gypsy,
And Skip,
My baby Chase: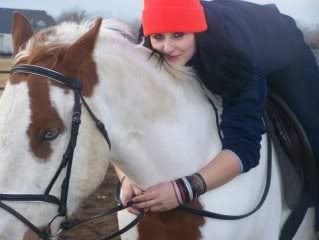 ---
"Blame it on my wild heart."



I am so jealous! Beautiful babies you guys!
---
*Dreams are within reach, you just have to go that extra mile to catch them*
CloudsMystique!
I love the black + blue just stunning! What a rare find! shes beautiful!
haviris!
The fading black around Magics eye is so nice i love it! and i love gypsy's black eye liner with white hair around it so nice! great contrast! Skips eyes almost look green! they are all so pretty! very nice horses you've got :)
Amarea!
Oh my i love that marking going down to his eye hes gorgeous! And his medicine hats pretty darn cute! :)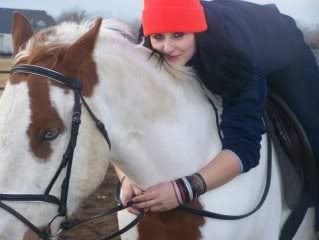 LOVE all your horses guys they are all stunning :)
My friends horse but a barn favorite. Here is Izzy!

(ps...i always tell my friend that the blue eyes make them crazy...in his case, its the truth!)
Erikaharmony, thanks a bunch! Your mare looks like an absolute sweetheart btw! =]
---
"Blame it on my wild heart."