Is she purebred TB?
---
So when I bought my horse I was told she was a TB but do you guys think she is pure TB or could there be something else in her. She is a very quiet horse on the ground and most times when ridden apart from an odd buck. When I first got her and was trying her out in cantering she took off like really fast when making the transition. I dunno if that was just on her or she didn't know what to do. Now she does it fine. She holds her tail up when she is ridden. Umm I dunno what else to add but if you have questions just ask.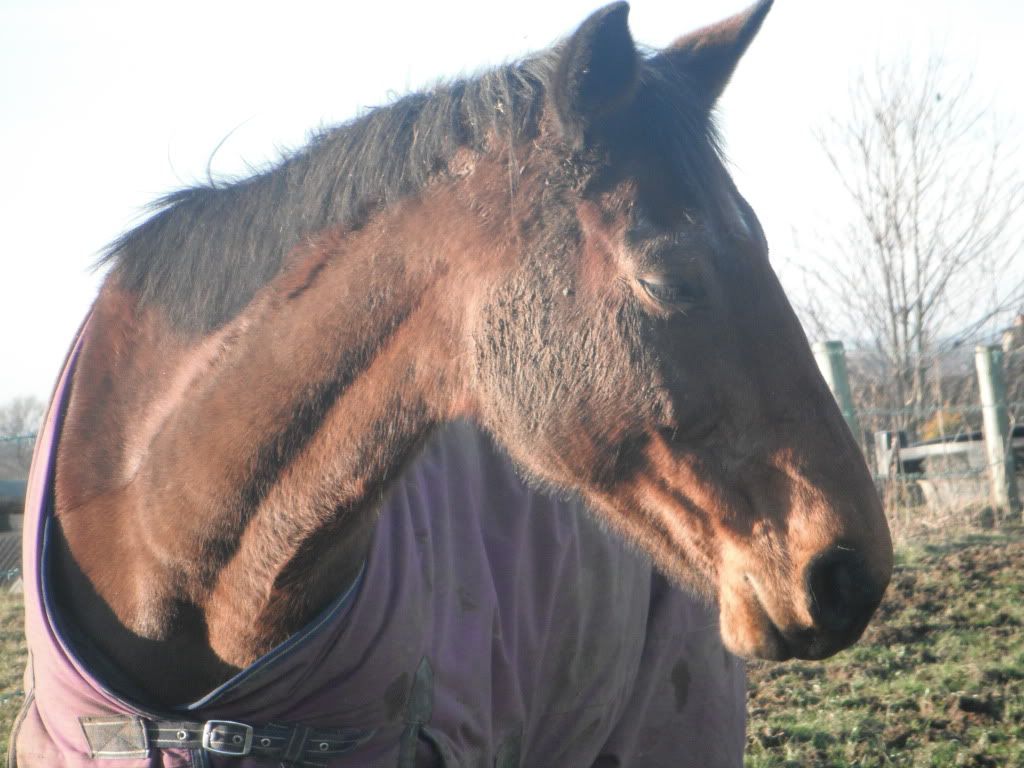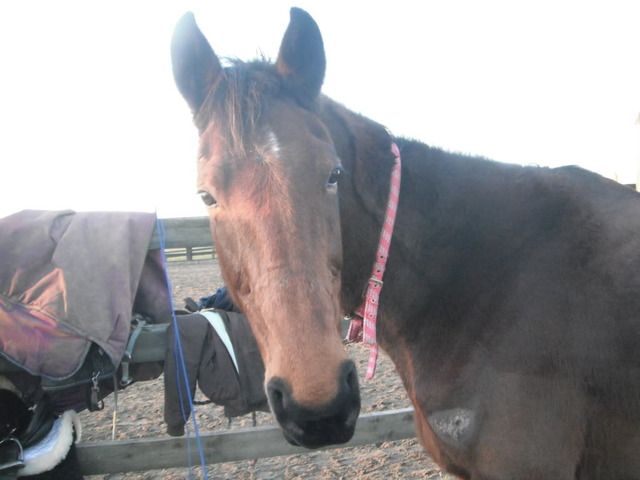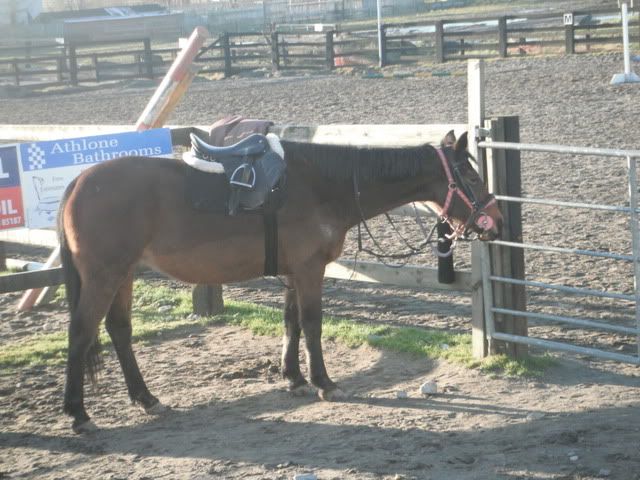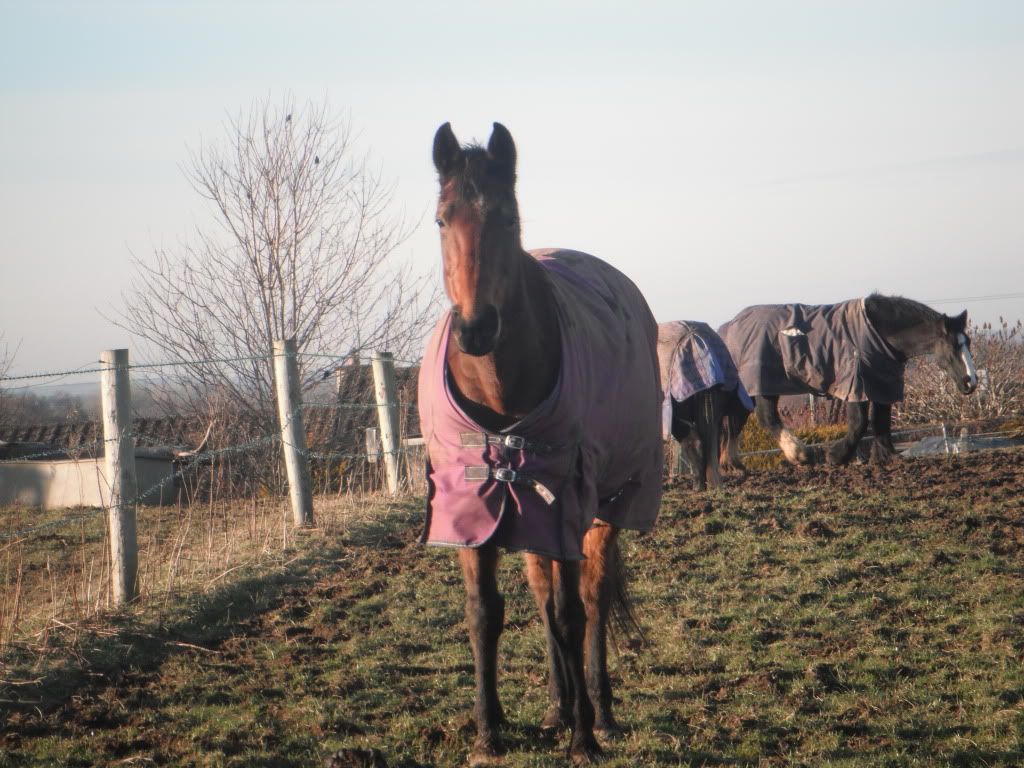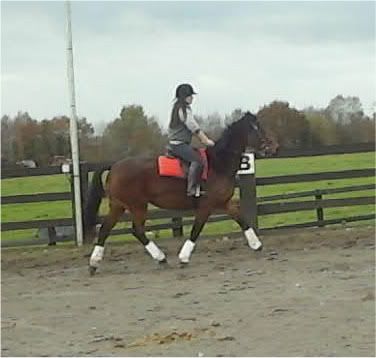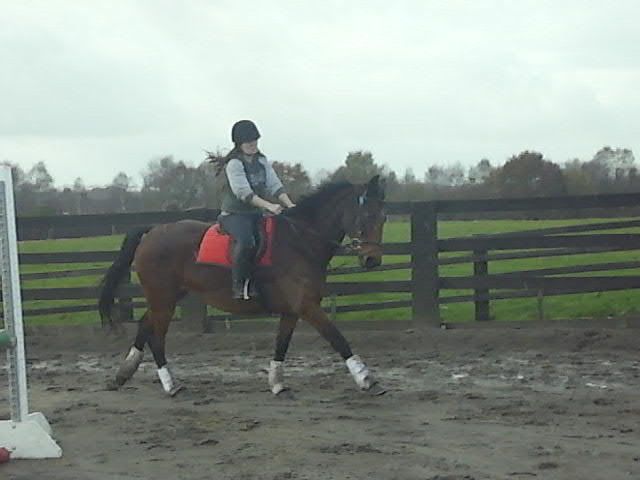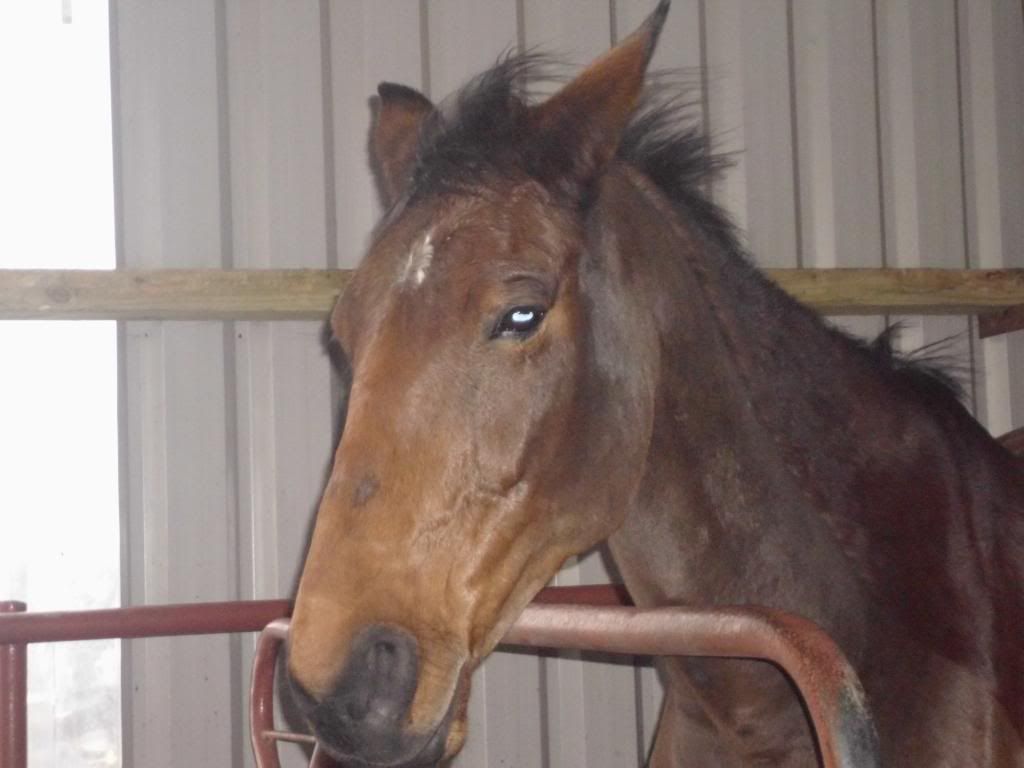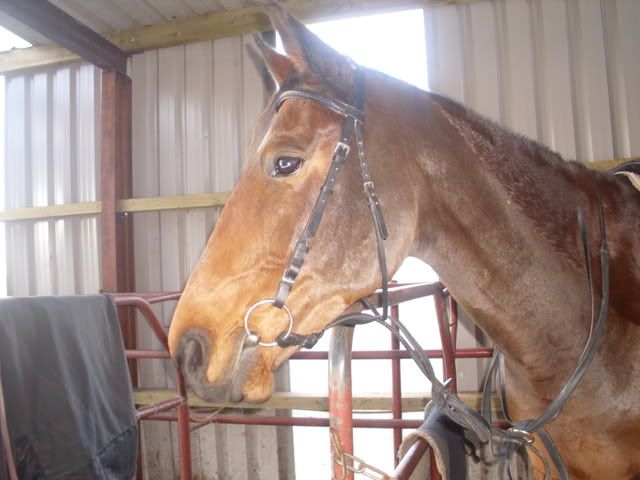 if she is a OTTB she will have a tattoo
Nope she was never raced just used as a trek horse
Um... well I might be wrong, but she looks she has some kind chunkier horse in her ... maybe some quarter horse?? I am sure part TB, but I doubt pure. She doesn't have those long athletic legs and belly. SHe looks sort of too chunky to be pure TB. She's cute though. :) Love her face.
---
A ride a day keeps the worries away!
i think she is an appendix, yet when you jumped and her head tucked like that, she looked gaited. but im going with appendix
What is appendix?


Also I am pretty sure she is tucking her head in because she had a saddle that did not fit her and it may have made her back a bit sore. Don'y worry that saddle she had on while jumping is new and fits her perfect.
---
Last edited by brodieluver26; 01-08-2011 at

06:15 PM

.
Yup she has only started jumping the last 3 months.
I know this is off topic but can some please tellme how to start a nwew post...i cant find the button:(
---
Have A Mooo Perfect Day..lol:)