shetland/?? foal
---
hi all:
this is my new baby, Poppy. Mama is a shetland, or so they told me at the rescue place, about 10-2 hands. These pics were taken the same day the filly was born: she's a big one. I haven't the slightest idea what she might be crossed with - I didn't even know mom was pregnant until a couple months ago. Baby has a very dished face, so I'm thinking maybe arab. But maybe that's just a baby trait?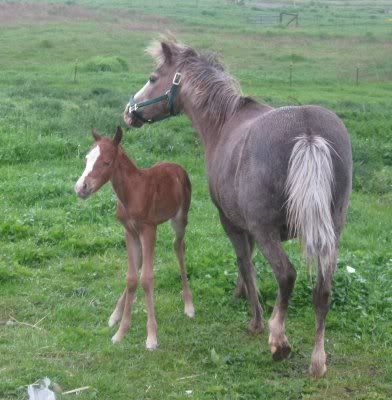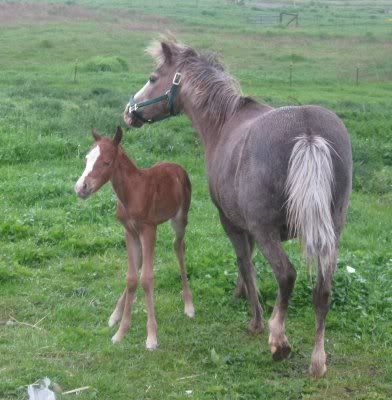 I have no idea what she'd be crossed with. It should be easier to see breed characteristics as she grows, since all babies look kind of goofy.

I have a nine month old QH and she has a very delicate, arab-like face, and she is pure QH. So who knows. She's really cute though.
---
"Great spirits have always encountered violent opposition from mediocre minds."