SHETLANDS! (: show them off.
---
this is my shetland (:
and i would love to see yours, cause there just the cutest little things
Blob or Bob the horse
and another photo -
Oh my! How cute. He looks thoroughly peeved at you, lmao.
---
100% Anti-Slaughter and PROUD of it!

Teen Forum Moderator
Join Date: Dec 2010
Location: South East Texas
Posts: 7,157
• Horses:
2
he's absolutely adorable. I'm not sure that you should be riding him though, as they are generally only ridden by children 40-70 pounds.
Here is our 9.2hh shetland gelding, Cowboy.
And Myss Pony Gal, our gorgeous blue-eyed 10hh shetland mare.
(excuse the halter, she somehow managed to unbuckle it and slide it down)
they're such a lovely driving team together.
---
Everyone in your life is meant to
be in your journey, but not all of
them are meant to stay till the end.
hahah yeah, i don't think he was to happy... (;
i only sat on him, i have never ridden him :p ahhaha, he does tricks and what not!
Those colours are stunning!! sooo pretty
this is him and his best friend (:
Blob or Bob the horse
link didn't work, but it's the paint (:
Beautiful ponies yall! I just found a boarding stable for my Miniature and he'll be pasture buddy with a 27 year old Shetland. I fell in love with him as he just stood there for scratches! I haven't known many Shetlands but he was really sweet (course that could also be because he's so old, haha)! :)
Auchentrae Midnight Son aka Nippa. First time ever with a bit and bridle.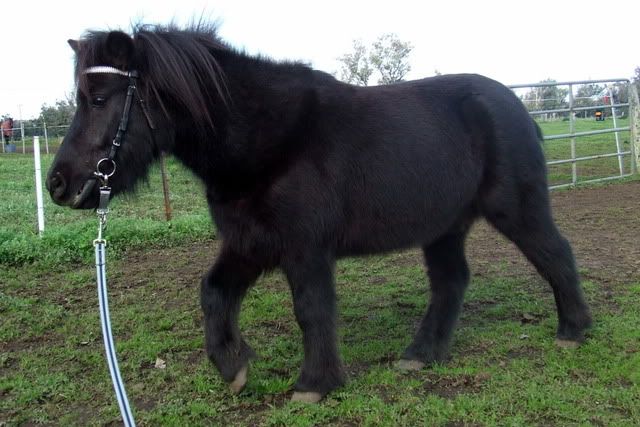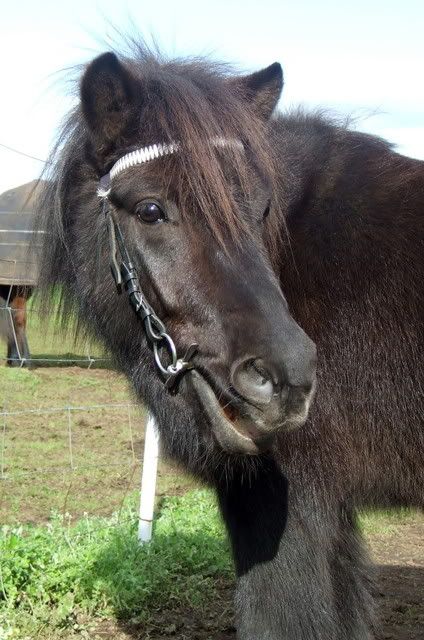 ---
Flirt-Hugo-Phoenix-Romance-Fanta-Nippa-Shiloh

Trojan 09.11.02 - 26.10.10 // Kody 01.09.89-25.06.12 // Rex 05.11.95-21.12.12

Love when they are fuzzy haha
---
-Kelsey
Horseless currently. Hoping someday that will change.