Tiny - When I saw your name I thought I was going to see a pic of Mac.
Quote:
His pattern is the typical blanket with spots/varnish roan double pattern. ......, my guess would be he is not grey, ........ - they can fool you sometimes...
Thanks for the info, a double pattern blanket w/spots and varnish, so I guess I'll go with blue. Yes he can fool me.
All the pics here are so nice, a lot of good family and trail horses, and very cute babies.
Thanks
---
I have always wanted an appaloosa, the more spotted the better. I finally got an appaloosa but she has no spots!
I find her to be very hunky/sexy, not very feminine, but I like them stocky and built "ford tough."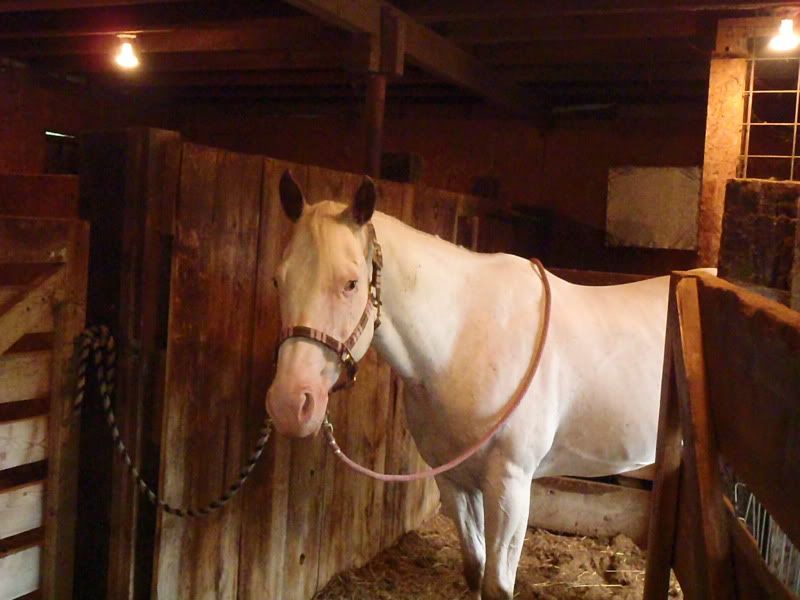 She has a pretty interesting leg marking:
I think she would make a pretty smart looking western horse, but sadly for her I am a dressage rider!
---
RH Queen O Anywhere "Sydney"
2009 Sugarbush draft
I love all the appys, they are beautiful! Keep them coming!
Posted via Mobile Device
I think I posted Mac before, but . . .
---
Here's Mac. He isn't mine, I lease him, but he's been like my horse for almost 4 years. He has the very nicest personality of about any horse I've ridden. Just about what you'd think a horse named Mac would be like.
Kind of , well, Mac-ish.
lake wash saddle photo 003.jpg
new bridle 006.jpg
My aunt's appy pony charlie [=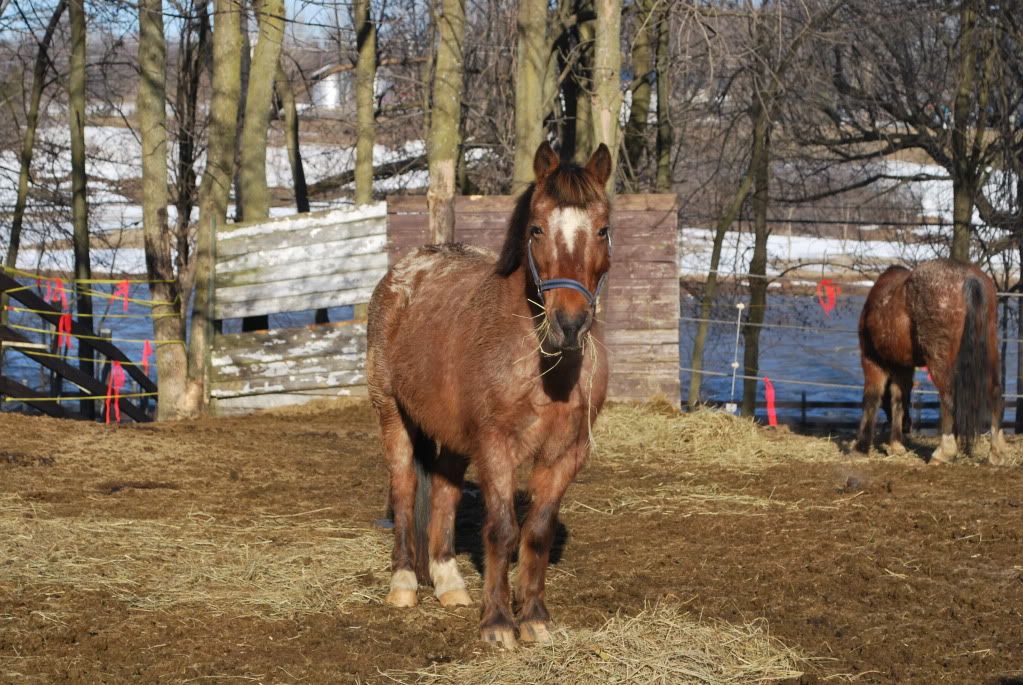 And here is Magic
Found a better picture of Flashy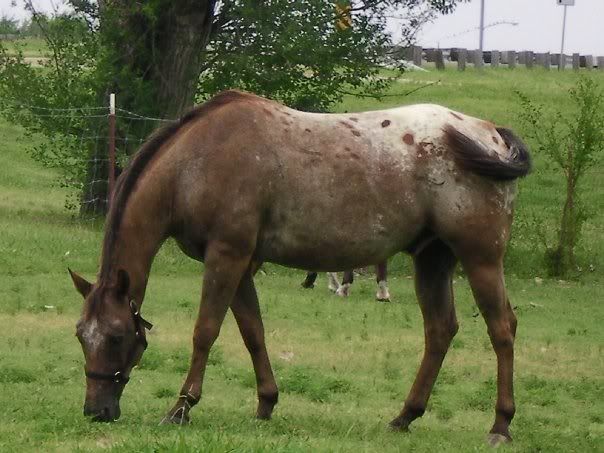 ---
Noey's Herd
Quote:
Ooo...my bad! I thought he was a filly! I didn't notice boy parts.
hahahahaha- no worries! he's not really aware that he has his boy parts yet which is just fine in my book. ;)
Post pics of my appies? If I must..... lol.
PJ my 32 yr old gelding, and Mugsy my weanling.
Jack
Sparkles. I just sold him, but he is here till the weekend.
Huckleberry (He is for sale)
Pandora. She is a yearling, and my hubby is 6'2!
Tanner, also a yearling and as big as Pandora, but thicker.