Quote:
and here's a couple of more photos.
What a beautiful Arab mare she is
---
Country Woman


i have a few!
heres our 21 year old egyptian mare! sweetest thing ever made.
our max sabino pb stallion
and a couple of our others.
Quote:
For those interested but new to the AHA - the registry does not recognize sorrel as a color. Chestnut only.

There are also no white horses. Shades of gray.
actually white does exist in a line of arabians started by R Khasper. he was the first dominant white. We also own a dominant white pb arabian stallion. registered as white, not grey.
heres my boy outlaw and some of the other arabs where I ride (most are related/same blood line) All of them are purebred however weren't bred for the dainty look.
Outlaw-endurance/raced(ended career due to bowed tendon) now used for regular riding and gymkhana/barrels
(first bareback ride ever on him)
Outlaw and his niece missy(2yr old)
This is Fury I only had her for a short time as she needed a lot more work then I could do at the time so I sold her to a good home where she was sent to a trainer and now is a kids horse for the most part :]
this is old man Odyssey he is our do everything boy (older picture)
Misfyre-she is our youngest and outlaws niece and very tall already I believe shes 3 now but was 2 in this picture
the taller one is my friends boy Trigger who is I believe a cousin to outlaw
Black Powder she is Misfyre & Imprints mom and outlaws sister(pregnant here with missy)
Imprint older picture shes lighter now
(newer)
Tonic hes another do all old man haha
That is not all of them but it is most I think Im missing 2 Riverbend(triggers nd barbies mom) and Barbwire triggers sister who was sold a few years ago.
---
just a small town girl with a big town dream :]
i manage/ train at a straight egyptian arabian barn and these are some of the horses i work with.
Immaseradi 1999 arabian Stallion
Amir Shamez 1996 Arabian stallion
SHA Istkbar 2006 Arabian gelding (Immaseradi X Sharo Moniet)
SHA Anideh (Immaseradi X Barriy Qasim)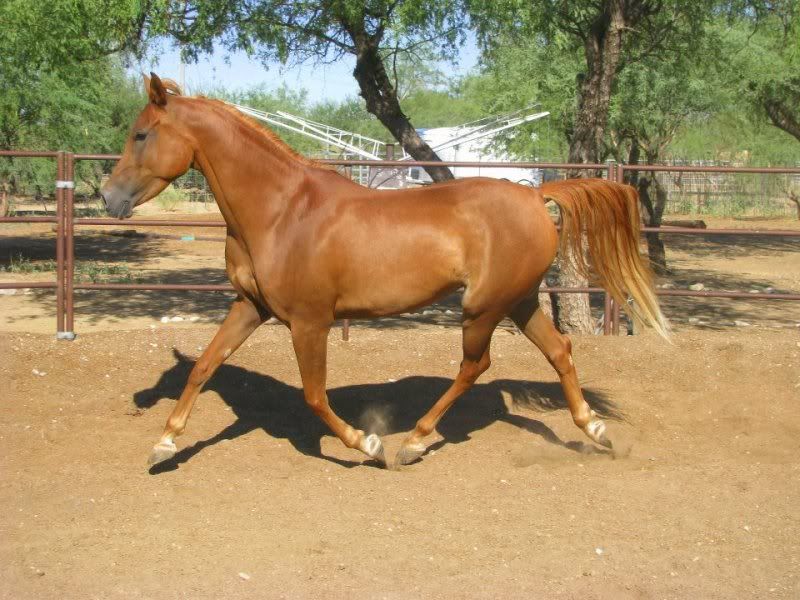 here is one more. she was sold about 2 years ago, and she is living in Dubai now (no joke)
SHA Malaahah (Thee Desperado X Antaras Sstar) her dam (tara) is in foal to our stallion Immaseradi for 2012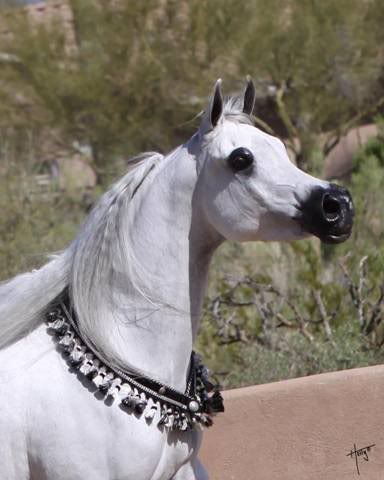 Showing
Join Date: Jun 2011
Location: Cariboo, British Columbia
Posts: 11,759
• Horses:
3
HV Eclipse, at 29 yrs old.
Quote:
HV Eclipse, at 29 yrs old.
WOW! He looks great for being almost 30 years old! I guess that's Arabian longevity for ya.