Show me your Quarter Horse or Quarter Cross
---
This is my boy Reno, hes my new horse. hes 13 years old and is 14.3 hands.
---
Life is like a camera. Focus on what's important, Capture the good times, Develop from the negatives and if things don't work out, Take another shot.
Nice horses guys, Hes western right now, and hes been off of work for a little while. Hes ROUND haha. I'm gonna see if i can make him into an all around horse
Here are a few of my 17 year old QH gelding, Hunter :) he's about 15.3h and is mainly a trail horse but has lately been used for H/J lessons at my barn!
This is Henry my new quarter horse I have only owned him for 3 weeks.
---
No hour of life is wasted that is spent in the saddle.
Here are my Quarter horses
Romeo-- 15 years old (Might have some arab in there too), 14.3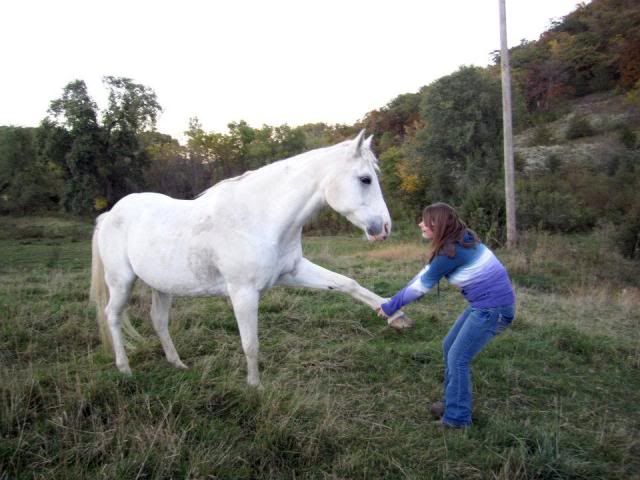 Demi-- 7 years old, 15.1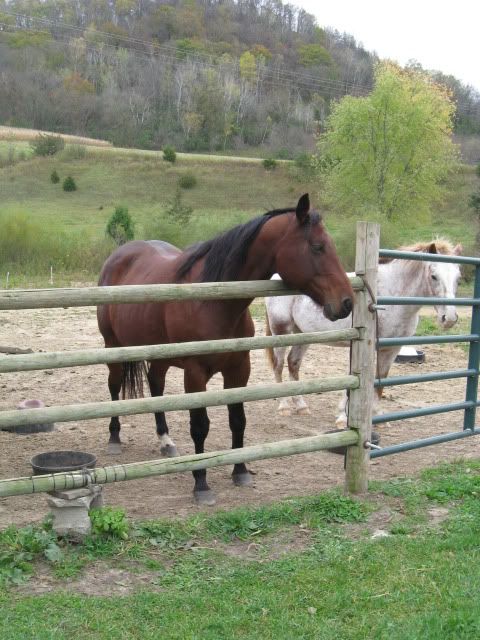 And last but certainly not least,
Cecil-- 25 years old, 15.2
(I need to take some more pics of him, I don't have very many)
---
RIP Minnie, 1981-January 15, 2010
RIP Maggie Mae I miss you
You all have a lot of nice Quarters and Quarter crosses!!
Trained
Join Date: Sep 2011
Location: Hour and a Half from Town!
Posts: 6,324
• Horses:
2
MHF, keep yours locked in their paddocks tightly!! Great lookin horses guys!
This is Dash, she's having a bad hair day!
goin on 14, 15.2h, trail/pleasure horse baby doll!
This is my old man Rooster (RIP), He's 27 here and lived the rest of his days on the porch. He was a handful when he was younger, but the most reliable trail horse partner, slow and steady when he got older. Had to watch him around the cows and other geldings cause he would run them through the fence, but put him around a 4 year old and he would hang his nose to the ground and let them crawl all over him. Miss the big guy so much! 16.1h, usually around 1,200 was often confused as a draft cross!
---
Last edited by FlyGap; 12-08-2011 at

02:47 PM

.