Show me your Standardbreds!!!!!
---
I love Standies! Here is mine! Western Comet (Western Hanover x Lil's Leader x Town Leader) He was a really good racer
Kody's Boy (Kody) foaled 1989 Waterloo Prince x Diamentina
Kodys Boy Standardbred
Regent Shark/From the Ashes (Phoenix) foaled 2002 Mystical Shark x Blantyre
Regent Shark Standardbred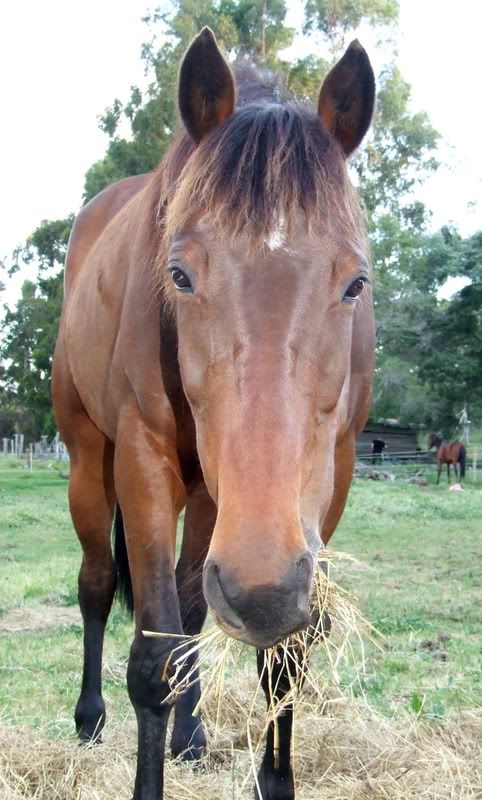 Miss Romance (Romance) foaled 2000 Crouch x True Romance
Miss Romance Standardbred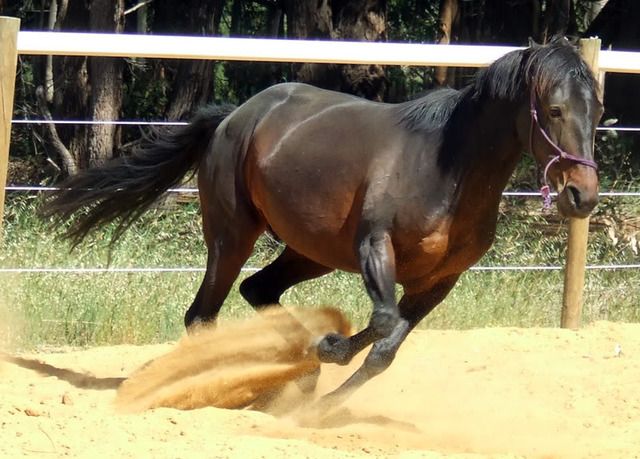 Dark Knight (Trojan) foaled 2002, passed away 2010 DM Dilinger x Touch of Orange
Dark Knight Standardbred
---
Flirt-Hugo-Phoenix-Romance-Fanta-Nippa-Shiloh

Trojan 09.11.02 - 26.10.10 // Kody 01.09.89-25.06.12 // Rex 05.11.95-21.12.12

Nice!!!!! I love the last one!
Here's my girl, 'Another Super' renamed Belle. 17 year old sweetheart. Never ever considered owning a STB before I laid eyes on her. Once I saw her, I had to have her. Now I'm totally sold on the breed. I enjoy looking at everyone else's Standardbreds and seeing the similarities.
Another Super Standardbred
I discovered that the noise my phone makes when taking pictures is very scary.
First time I laid eyes on her.
Awwwwh! I luv her rabbit ears <3
i love all your pics howclever including ur avatar!!!! <3
---
Pocket - 8 yr old, 15.1hh Thoroughbred Mare
~You know you're a horse person when you say 'whoa' to your dog~