Yeah, nice pedigree - I had Dreamfinder and Goer pegged, but wasn't expecting Impressive, although I think the Dreamfinder/Goer lines are dominating there. I apologize if I have seen the pedigree before, but I look at pedigrees on so many horses I can't possibly remember them all...
this is my impressive bred horse.also have conclusive and Dynamic Deluxe. Western Securitee. Never lost a halter class :)
http:/
/
Here are our mother/daughter Impressive line halter horses.
"Mandy"
Ultimate Fleet Paint
and "Lady"
Intimadated Skip Paint
---
On the sixth day, God created the Quarter Horse.
On the seventh day, he Painted the good ones.
It's fine I think I only posted it once, don't really think I have had many photos of her up. I don't know much about Appaloosa lines yet.
---
Extreme Trail Rider and Barrel Racer.
King - 11 year old Tennessee Walker Gelding
Sassie- 7 Year old Appaloosa Mare
No, he is not halter bred...
Quote:
Originally Posted by
KennyRogersPaints
View Post
Well she's half halter bred...haha
Hey! That's Falls Creek Farm in Oneco! I show AQHA there all the time.
Here's my Halter/WP bred...mom was Skipper W (old time halter) and had AQHA halter points. Dad is World Champ WP horse Impulsions.
Small world. Haha. I love falls creek, I'm hoping if it ever sells they still host shows there becuase it is deffinitely the best facility close to me.
Posted via Mobile Device
My daughter's beautiful boy, she shows Cheveyo in Halter, Showmanship, WP and HUS. Nice, nice boy :)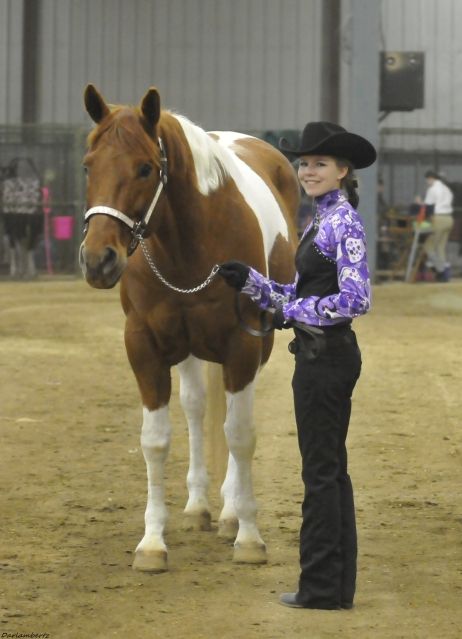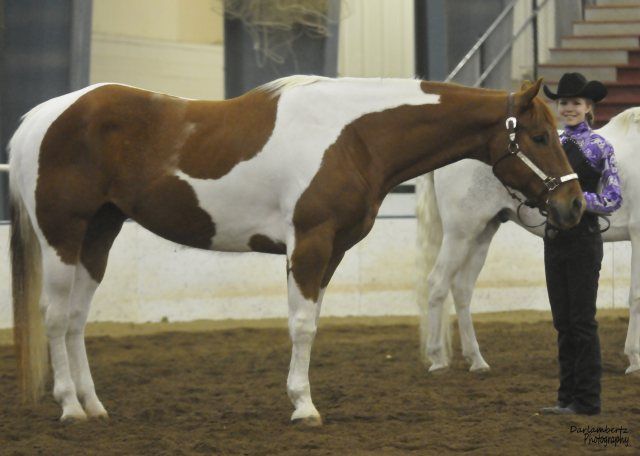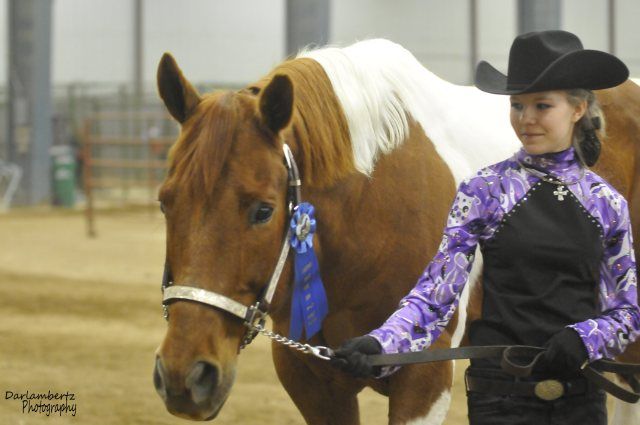 Trying again with the pictures:
She is halter on the top side and HUS-type on the bottom side.
Maggie Bright Appaloosa
---
RH Queen O Anywhere "Sydney"
2009 Sugarbush draft