Artwork my appy thoroughbred cross. Love this thread, all your appy crosses are BEAUTIFUL!!!!
---
Last edited by mlkuhn12; 01-16-2012 at

09:53 PM

.
I had started one of these awhile back. I'll have to post pics of my guy
Posted via Mobile Device
My heart horse is an appaloosa mare.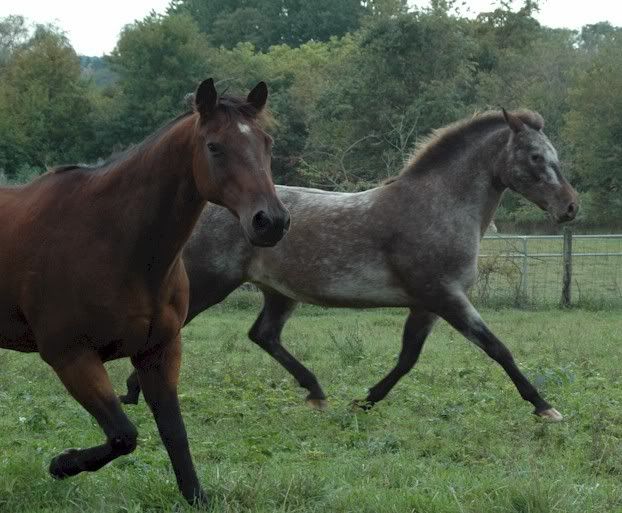 Climbing a mound of dirt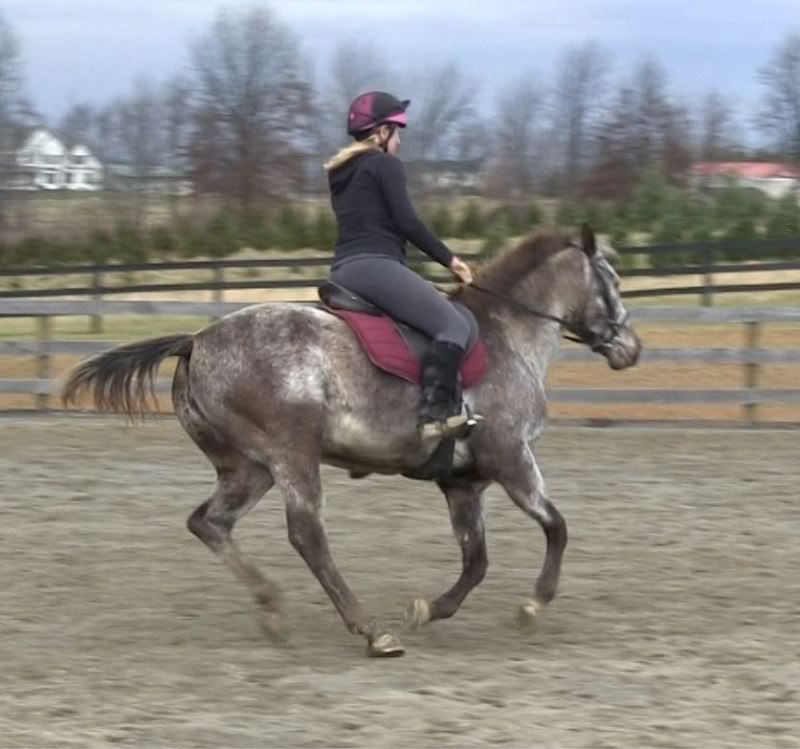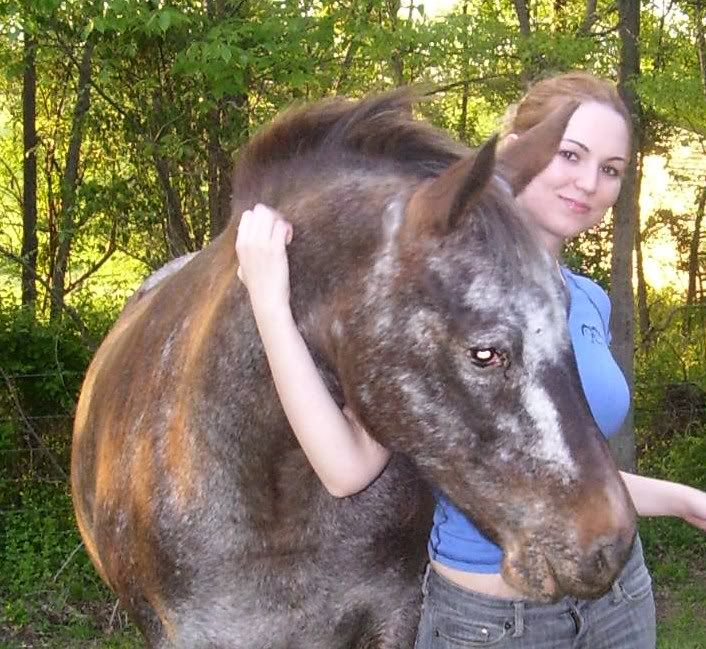 I'd buy another appaloosa in a heartbeat. I love them!
Green Broke
Join Date: Jan 2010
Location: south of nowhere, north of nothing
Posts: 4,643
• Horses:
6
you can REAAAALLLLYY tell Charlies part appie! haha yea right..
hes not full but his mom was 1/2 appy we think...we have no idea what his sire was and nobody could find his dams papers sooooo. yea
pic0008.jpg
Beautiful horse. I think I am in love with the dog too. LOL!
love all your horses
---
Country Woman


Here's my pain in the arse ;)
---
Star Buster SNC "Buster"- Haflinger Gelding.
Rupert- Belgian John Mule
This is my colt Walter :) trying out our new saddle on the weekend. <3 He'll be two in april.
I have a mare that has some Appy in her, but not a huge amount, lol... She is a 1/4 Appy, her grand-dam was a beautiful Appy with a blanket and some spotting all over. Emma just has some roaning all over her that isn't really visible, and you can see the mottling on her nose, and the whites around her eyes. That's the only real indicators, otherwise she just looks like her dad, a Holsteiner! Here are a couple of somewhat recent pics! :)