This is my Rheinländer mare Fellen.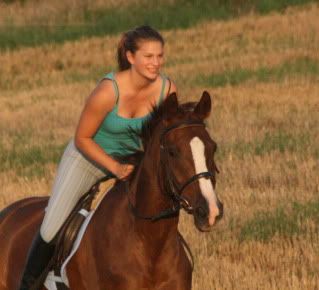 ---
Last edited by Fellen; 12-18-2011 at

06:00 PM

.
I swear he's approved with the Hanoverian studbook, branded Hanoverian and DNA tested Hanoverian!!! Ugly yearling :S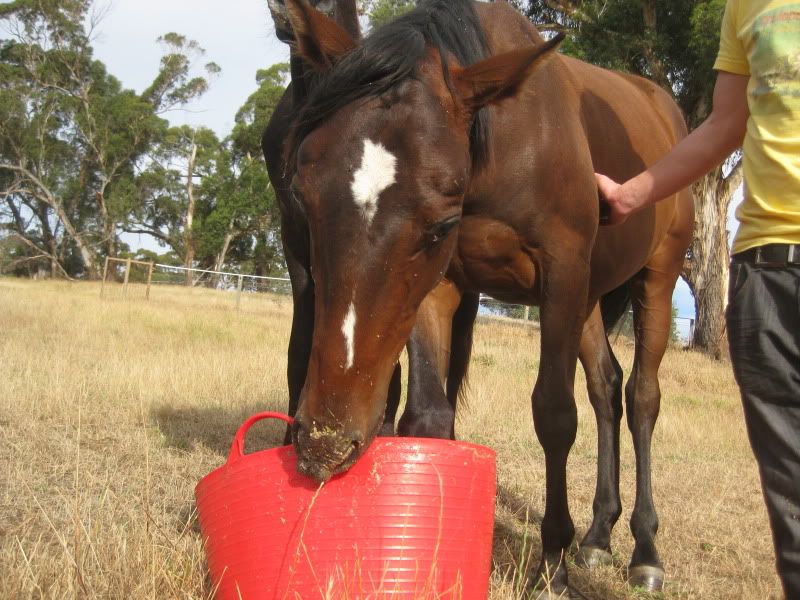 Kayty, he looks real nice for being in the ugly yearling stage!
I hate that stage, but it's amazing when they transform!
Thanks Fellen, he is only just a yearling, so a lot of growing left to do yet (I hope!). Even though he is very bum high at the moment, he still just floats across the ground when he moves. His friesian 'friend' is a little older, 19 months now, but very much a cart horse, you can hear him coming a mile away where as little Billy gets so much air and spring in his paces. Makes my heart sing, can't wait to sit on him!!
Reviving this old thread, as I couldn't find one that was current for Warmbloods to be shared.
Well, I can finally contribute to this thread (and a whole lot sooner than I would have thought!!). Yesterday I bought a Warmblood fill by the name of Aspen (I am keeping her name). Her sire is Meridian Prestige and her dam is Alinga Park Flame. She should mature 16hh+, and is currently around 15.2hh. She was bred by Superfine Stud (I bought her off a lady, who had bought Aspen and another young horse from the stud, both unhandled apart from branding).
Here is her introduction thread if anyone is interested on reading her full story thus far
Introducing Aspen!!
Here are her bloodlines if anyone is interested
Aspen Australian Warmblood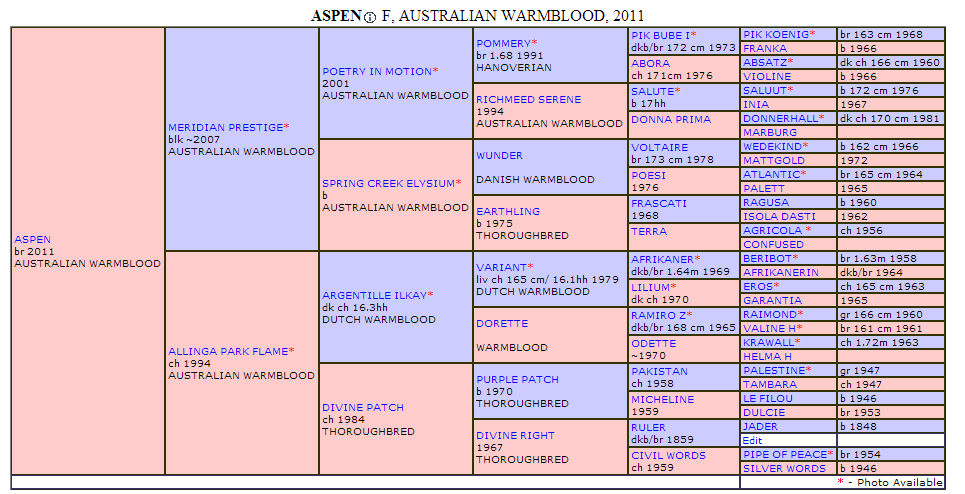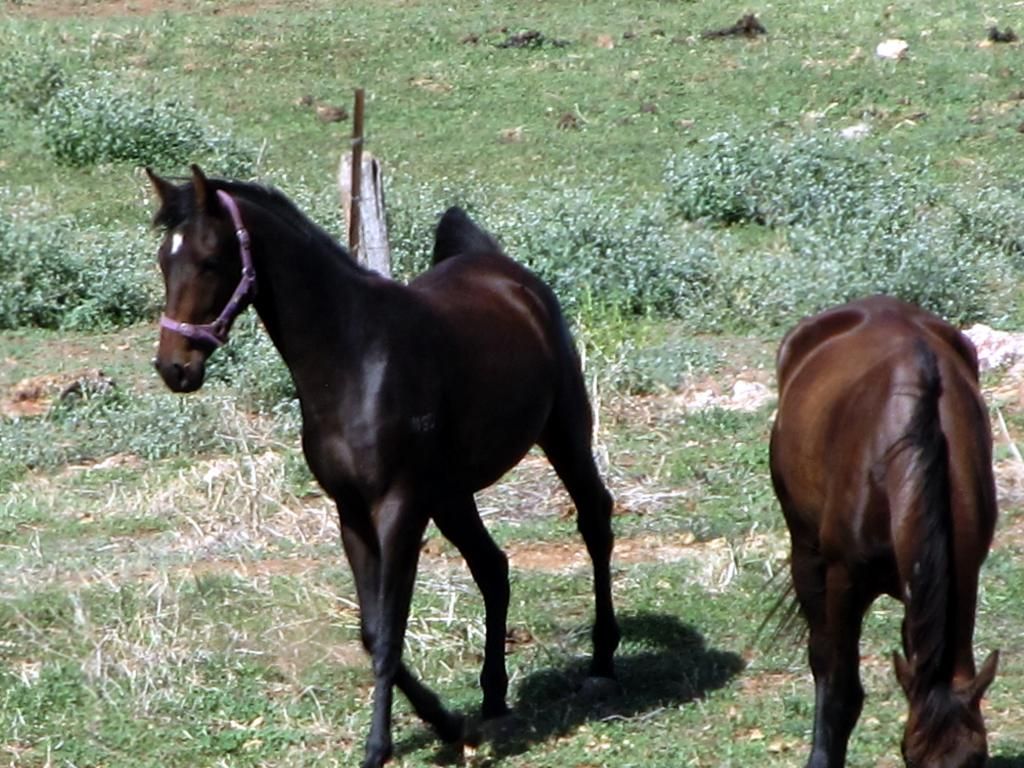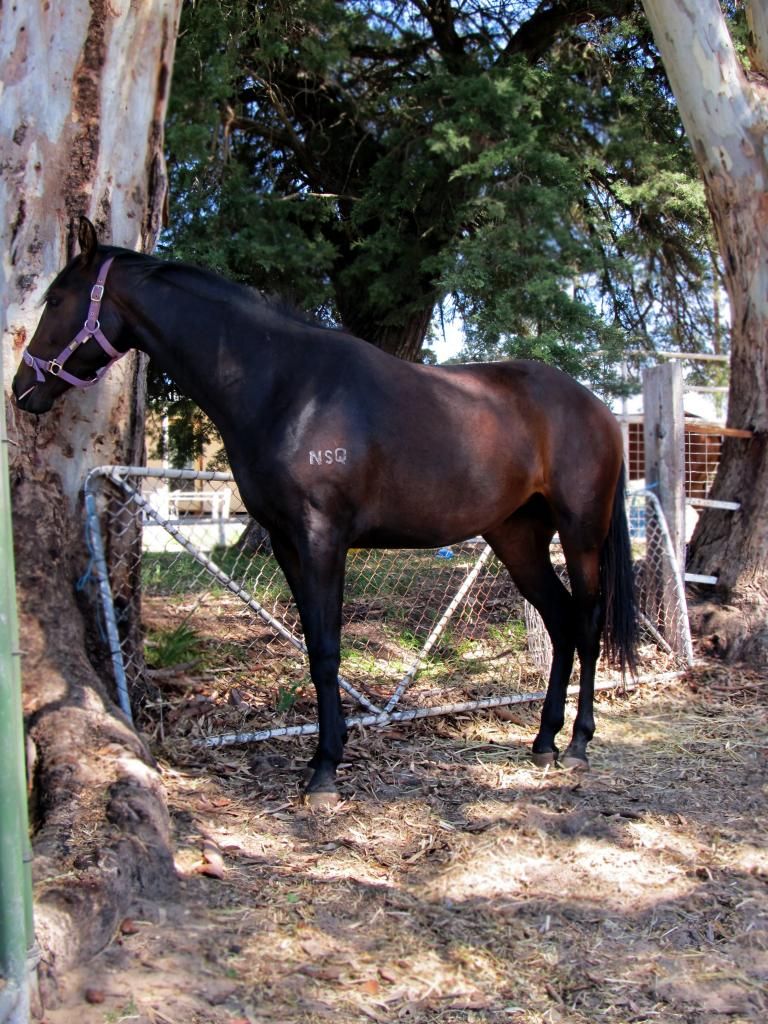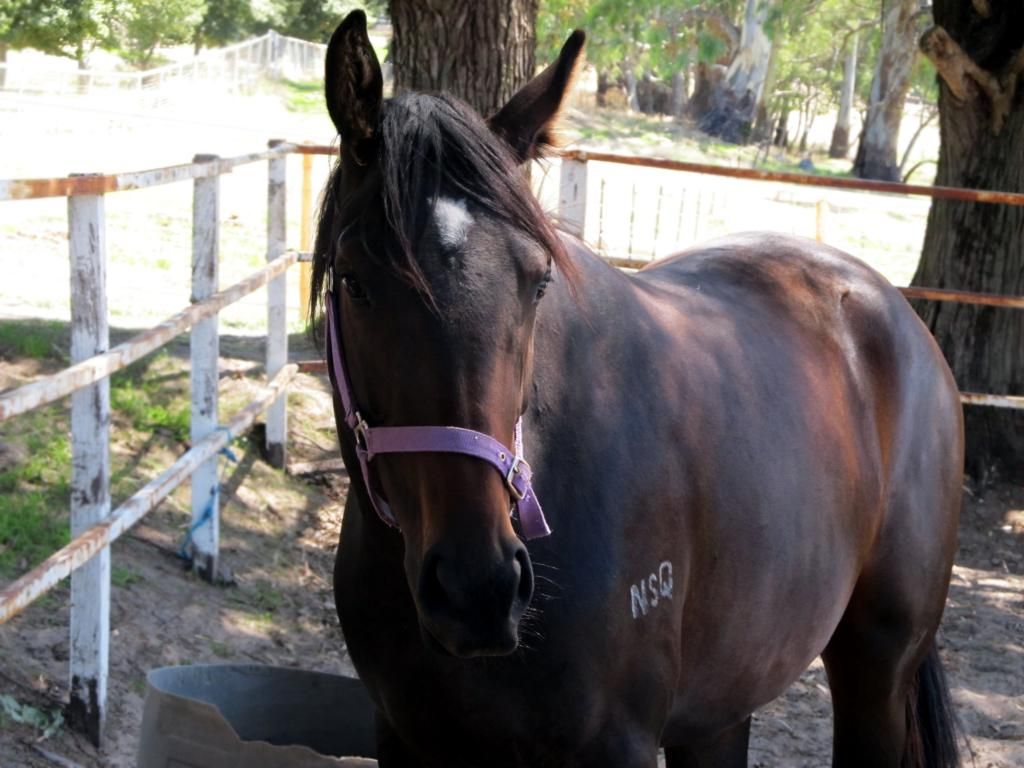 And because I am in lurrveee with her trot, here's a few video-stills of when she was at her previous home!

GORGEOUS horses guys! I hope to own a Warmblood when I'm older
---
~ I love it when I catch God watching me through the eyes of a HORSE ~

Rest in paradise my sweet Banjo, 1990-2013 <3
My Latvian Warmblood has really matured since I posted his pics on page 10, so just a little follow up. :) He's not your classic lighter type WB, though.
---
I have come a long way, to surrender my shadow to the shadow of my horse.
/James Wright/
I know that this is an old thread but I had never seen it before. The instant that I saw the title I KNEW that someone would post a picture of their American Warmblood and start an all out mud slinging war with the owners of warmbloods from European descent! And I was right! HAHA
I don't think it's that big of a deal. I think that everyone knows that when someone says that they have an American Warmblood that it's likely a draft cross. I've seen some pretty spectacular draft crosses from excellent breeding programs.
It's funny how that word "warmblood" gets everyone all in a tizzy though isn't it?
Papers don't matter much to me. However, I can understand why some people get all crazy about it though. If I spent $25,000 on a European Warmblood I don't want there to be ANY confusion on how "special" that makes my horse.
Sorry, I just couldn't resist :)
I hope you all are still enjoying your horses because I think that's what really matters!!!
Laurapratt, was there really a need for that - trying to start something? The thread is trundling along quite nicely so how about we keep it out of the gutter thanks.
Posted via Mobile Device